It took me a while to put this together, but thanks to redlegleader68 and GAB it finally became obvious.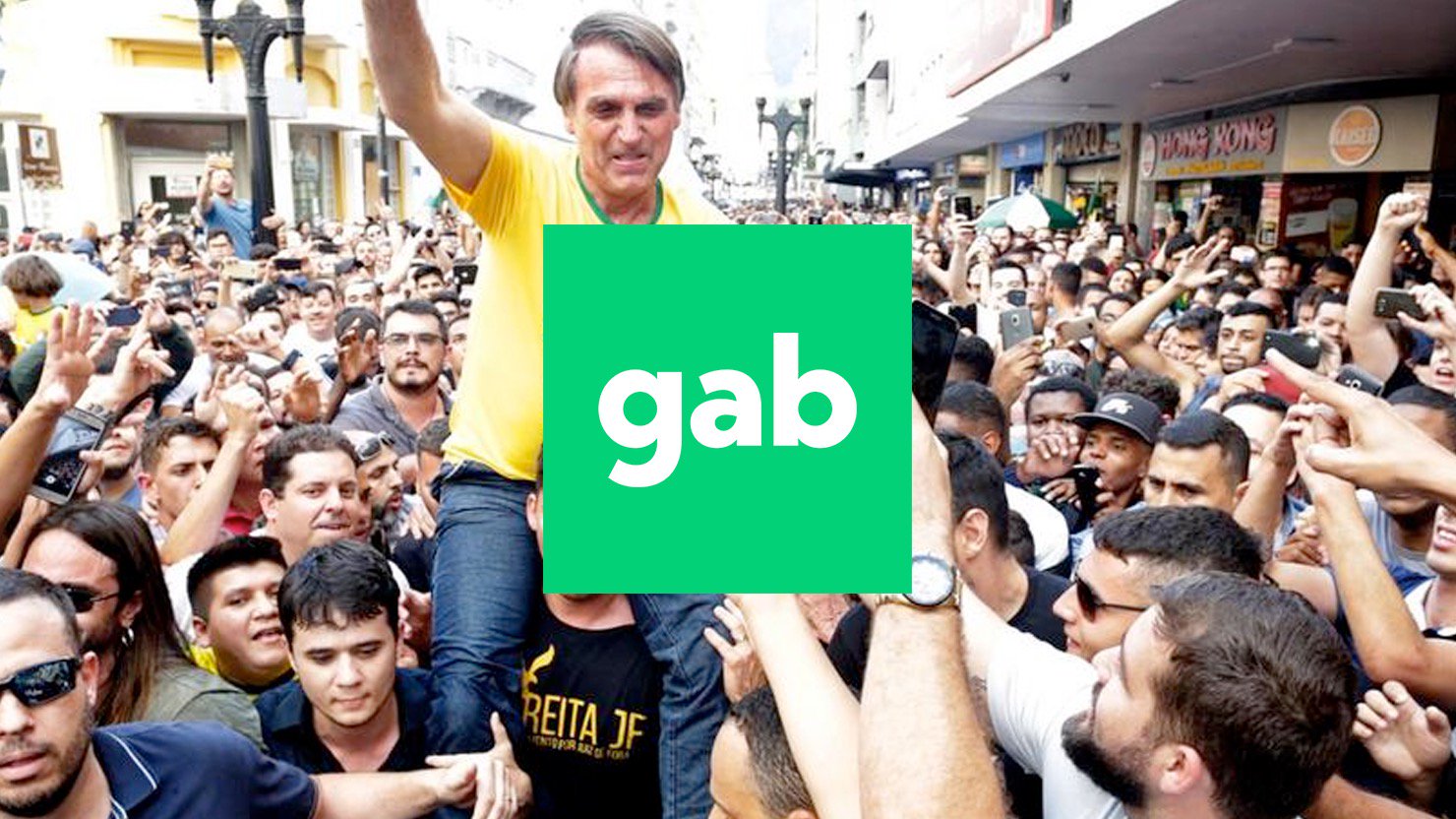 Well, with some assistance from Aubergine, too.
One of the TRICKS with using Aubergine's Razor (and also with debugging Occam's Razor for deception) is that one must be ITERATIVE. You can't just stop using it or doing it – you have to KEEP GOING because the DECEIVERS will KEEP GOING.
---
---
NOW – I had seen THIS MEME from "chan world" and said to myself "sure sounds plausible, but could just be another speculative conspiracy theory, and I'm just gonna leave it alone."
You will note that I am not providing a TEXT VERSION of this. I'm not going to make one, either, and I'm asking all of you VERY KINDLY (ban hammer circling over my head) NOT to transcribe this. Leave it alone. Zoe is going to have to take this one on faith. No AI – American or European – is going to WARN the Dems.
MEMES ARE IMPORTANT
There are no text versions of this out there. Whether they are simply not there or being SCRUBBED doesn't matter. If you search the text of the meme – stuff that is strongly diagnostic and usually retrieves results, you get NADA. Put Governor Hogan's name in there, and you get fluffy good stuff. You will not see any bad, like this meme.
Please don't change this situation. Don't quote text out of the meme, more than a word or two to spot sentences. I believe that we have been given a WINDOW OF OPPORTUNITY so that justice can happen. Look very high for where that came from.
Let me back up a bit.
---
LINK: https://wqth.wordpress.com/2020/06/28/warning-twitter-may-be-slowing-down-our-site/#comment-534449
Things that make you go, Hummmm …
https://gab.com/Dakota123/posts/104422576609186106
… just sayin' … 
Liked by you
Explains the contaminated test kits. I was asking WHY. That's WHY.
These Dem govs are SNEAKY.
Liked by 1 person
OMG – didn't WE have problems with contamination with the CDC test kits, and then they had to abandon their first tests?
What if somebody tried to SABOTAGE our early testing, too, and we found it – attributed it to "incompetence", and then we farmed out testing to a lot of different private outfits to BEAT THE COMMIES?
Oh, this is ALL making sense.
Liked by 1 person
OMG, I was right. Somebody posted THIS LINK in response to the Gab post.
https://duckduckgo.com/?t=ffsb&q=tests+contaminated+with+covid&ia=news
Liked by 1 person
---
Let me explain why this was so profound. There was a very cunning unity in all of this.
Contaminated test kits from Korea and China seemed explicable as sabotage, but incompetence is always there, and if we are GENEROUS and use stupid Hanlon's Razor and remain (for the sake of this mental exercise) deliberately ignorant, then we just say "Korean and Chinese incompetence".
NOW, when CDC test kits were contaminated, and America was left blind on coronavirus (remember, Rod Rosenstein's sister, "Neutron Nancy" Messonnier was in charge?), that also looked like "government incompetence".
That was at the end of February. By April, all hell had broken loose between CDC problems and the media doing their best to create panic. Note that problems were found both overseas AND in the United States. In some cases, contamination was with the virus ITSELF.
Here is more recent information on the CDC problems. An internal investigation of THEIR kits looks like reagent contamination, NOT live virus. COUGH. Not sure what to believe. COUGH.
An excellent EARLY Review of the issue:
Now – note THIS reporting from HOAXING NPR (my reporting on Guginogate will SHOCK!)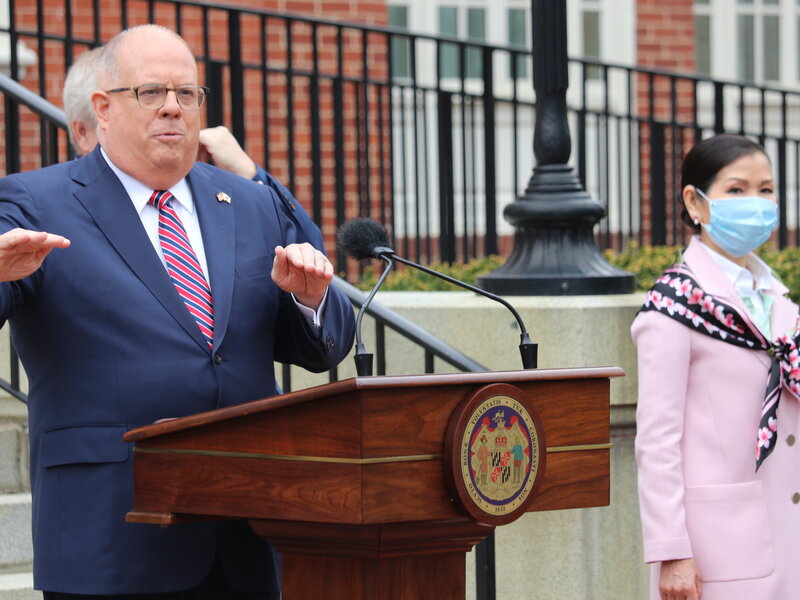 Note that Hogan's wife was part of this deal.
Generally speaking, [South] Korean test kits have gotten high marks and swift approval.
HOWEVER, a few things:
not all test kits must be contaminated
contamination need not be by the manufacturer
not all test kits must travel through the "innocent" supply chain
the Koreans can be completely innocent here – and it's GREAT cover
kits and personnel can be contaminated up to the moment of testing
the kits themselves are not the only way to skin the cat on using TESTING as a means of infection
You with me? Contamination of testing materials and infection of seniors can be very smart and evil. But let's look closer at Hogan.
Something bothers me about mandated testing, just like Cuomo's mandated NOT testing. Fixing what "ain't broke" is a classic way to break things and get away with it. The COVER of motive DENIAL is right there. And Hogan's M.O. gets around the problem that nailed Nursing Home Killer – the fact that he ordered NO TESTING – an undeniable expression of INTENT.
Here, Hogan is ordering TESTING. His CONCERN seems to be, in reality [we think – where is the data?], very paradoxically, CAUSING DEATHS, but you can't really prove it.
It's SO SNEAKY.
But the big deal here for me is that Nursing Home Killer Cuomo having to go to sending infected people back into nursing homes is explained by the idea of a GOAL of creating a huge problem in nursing homes, which he was UNABLE to accomplish in a SNEAKIER WAY.
He was SUPPOSED to do it by murderous testing
He could not deliver
He was forced into a more exposed method
This all makes sense if China's end of the bargain was releasing the virus and making it look like an onion of denial – first natural, then a lab accident, but never as a PLANNED release made to look like an accident.
China upheld THEIR end of the bargain, and TOOK HEAT. Democrats must uphold THEIR end of the bargain, and must take RISKS to make the Plannedemic worse.
Now, it would appear that Hogan's people have figured out a way to "test to death" people in nursing homes. They may be able to cook the books to hide responsibility, but MAYBE NOT.
Let's hope that "maybe not" is what happens, if there really was a plot to kill, piggybacked into Governor Hogan's "plausibly laudable" testing.
We NEED an investigation that looks at mandated testing versus deaths AS A FUNCTION OF TIME, down to the DAY, maybe the HOUR. The TIMELINES should get them, if this is REALITY.
W
NPR defends Hogan. NPR defends Gugino.
Hmmmmm.
[ PS – Remember – all these dead people will be voting DEMOCRAT! ]