Through the Lord's mercies we are not consumed, because His compassions fail not. They are new every morning; great is Your faithfulness.
---
This Sanctuary Sunday Open Thread, with full respect to those who worship God on the Sabbath, is a place to reaffirm our worship of our Creator, our Father, our King Eternal.
It is also a place to read, post and discuss news that is worth knowing and sharing. Please post links to any news stories that you use as sources or quote from.
In the QTree, we're a friendly and civil lot. We encourage free speech and the open exchange and civil discussion of different ideas. Topics aren't constrained, and sound logic is highly encouraged, all built on a solid foundation of truth and established facts.
We have a policy of mutual respect, shown by civility. Civility encourages discussions, promotes objectivity and rational thought in discourse, and camaraderie in the participants – characteristics we strive toward in our Q Tree community.
Please show respect and consideration for our fellow QTreepers. Before hitting the "post" button, please proofread your post and make sure you're addressing the issue only, and not trying to confront the poster. Keep to the topic – avoid "you" and "your". Here in The Q Tree, personal attacks, name calling, ridicule, insults, baiting and other conduct for which a penalty flag would be thrown are VERBOTEN.
In The Q Tree, we're compatriots, sitting around the campfire, roasting hot dogs, making s'mores and discussing, agreeing, and disagreeing about whatever interests us. This board will remain a home for those who seek respectful conversations.
Please also consider the Guidelines for posting and discussion , outlined here https://wqth.wordpress.com/2019/01/01/dear-maga-open-topic-20190101/
Let's not give the Internet Censors a reason to shut down this intellectual haven that Wolf has created for us.
---
The Storm is upon us.
Please remember to Pray for our President.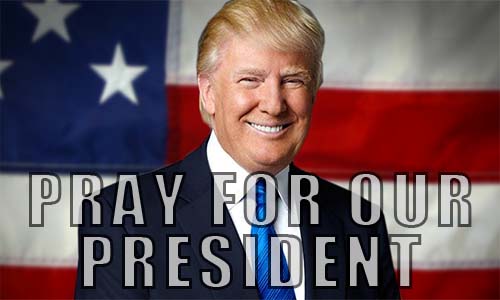 ---
AND WHAT TIME IS IT?
TIME TO DRAIN THE SWAMP!!!
It's time to replace
a failed and CORRUPT political establishment
with a new government
controlled by you, the American People.
~ Candidate Donald J. Trump
---
Also remember Wheatie's Rules:
No food fights.
No running with scissors.
If you bring snacks, bring enough for everyone.
---
And,
---
On this day and every day –
God is in Control
. . . and His Grace is Sufficient, so . . .
Keep Looking Up
---
Hopefully, every Sunday, we can find something here that will build us up a little . . . give us a smile . . . and add some joy or peace, very much needed in all our lives.
"This day is holy to the Lord your God;
do not mourn nor weep." . . .
"Go your way, eat the fat, drink the sweet,
and send portions to those for whom nothing is prepared;
for this day is holy to our Lord.
Do not sorrow,
for the joy of the Lord is your strength."
---
Praise for the LORD's Mercies
With all the garbage that's being flung about now, especially in consideration of the monumental impact that will result from the decisions made in the near future, I thought it'd be a good time to sit back and let God's Word do its work to focus our attention upward on a matter of eternal importance.
---
This Psalm stands well on its own with no expert explanation or commentary needed. It reminds us of who God is, who we are, all that God has done for us, and the absolute appropriateness, if not necessity, of praising Him from the very depths of our souls.
---
Psalm 103 – A Psalm of David.
1 Praise the LORD, O my soul;
And all that is within me, praise His holy name!
2 Praise the LORD, O my soul,
And forget not all His benefits:
3 Who forgives all your iniquities,
Who heals all your diseases,
4 Who redeems your life from destruction,
Who crowns you with lovingkindness and tender mercies,
5 Who satisfies your mouth with good things,
So that your youth is renewed like the eagle's.
6 The LORD executes righteousness
And justice for all who are oppressed.
7 He made known His ways to Moses,
His acts to the children of Israel.
8 The LORD is merciful and gracious,
Slow to anger, and abounding in mercy.
9 He will not always strive with us,
Nor will He keep His anger forever.
10 He has not dealt with us according to our sins,
Nor punished us according to our iniquities.
11 For as the heavens are high above the earth,
So great is His mercy toward those who respect Him;
12 As far as the east is from the west,
So far has He removed our transgressions from us.
13 As a father pities his children,
So the LORD pities those who respect Him.
14 For He knows our frame;
He remembers that we are dust.
15 As for man, his days are like grass;
As a flower of the field, so he flourishes.
16 For the wind passes over it, and it is gone,
And its place remembers it no more.
17 But the mercy of the LORD is from everlasting to everlasting
On those who respect Him,
And His righteousness to children's children,
18 To such as keep His covenant,
And to those who remember His commandments to do them.
19 The LORD has established His throne in heaven,
And His kingdom rules over all.
20 Bless the LORD, you His angels,
Who excel in strength, who do His word,
Heeding the voice of His word.
21 Praise the LORD, all you His hosts,
You servants of His, who do His pleasure.
22 Praise the LORD, all His works,
In all places of His dominion.
Praise the LORD, O my soul!
---
A Psalm of David. –Doubtless by David; it is in his own style when at its best, and we should attribute it to his later years when he had a higher sense of the preciousness of pardon, because of a keener sense of sin, than in his younger days. His clear sense of the frailty of life indicates his weaker years, as also does the very fainess of his praiseful gratitude.
As in the lofty Alps some peaks rise above all others so among even the inspired Psalms there are heights of song which overtop the rest. This one hundred and third Psalm has ever seemed to us to be the Monte Rosa of the divine chain of mountains of praise, glowing with a ruddier light than any of the rest. It is as the apple tree among the trees of the wood, and its golden fruit has a flavour such as no fruit ever bears unless it has been ripened in the full suushine of mercy.
It is man's reply to the benedictions of his God, his Song on the Mount answering to his Redeemer's Sermon on the Mount. Nebuchadnezzar adored his idol with flute, harp, sacbut, psaltery, dulcimer and all kinds of music; and David, in far nobler style awakens all the melodies of heaven and earth in honour of the one only living and true God.
Our attempt at exposition is commenced under an impressive sense of the utter impossibility of doing justice to so sublime a composition; we call upon our soul and all that is within us to aid in the pleasurable task; but, alas, our soul is finite, and our all of mental faculty far too little for the enterprize.
There is too much in the Psalm, for a thousand pens to write, it is one of those all-comprehending Scriptures which is a Bible in itself, and it might alone almost suffice for the hymn-book of the church.
Charles H. Spurgeon's Treasury of David