This is just a simple question, but if the answer is YES, it has huge implications.
Now, if you don't know who I'm talking about, I just did a piece about Ali Alexander, a.k.a. Ali Akbar, here:
---

You know, I can be such a chump. But I do have one interesting trait. When I get WISE to having been made a chump, I bring an extraordinary amount of justice with me. The justice. Of truth. Known so that all can SEE IT. No violence. The TRUTH can handle itself. And the TRUTH …
---
This is the guy you NEVER heard of, who was suddenly the "savior" of Trump's stolen election. He appeared out of nowhere and started organizing the DEBACLE of January Sixth.
Just a minor point that he once worked for one of Trump's greatest enemies – John McCain – doing dirty election ops.
Yeah, you can't make this shit up.
Just a coincidence.
But it gets worse.
NOW – if you click that link above, you will get an explanation of why I was misled by this dude, despite my initial suspicions that he was trouble, which came from THIS article:
LINK: https://bigleaguepolitics.com/supposed-stop-the-steal-organizer-ali-akbar-is-a-convicted-fraudster-accused-of-plotting-voter-fraud-as-mccain-operative-in-2008/
ARCHIVE: https://archive.fo/AQRJ2
---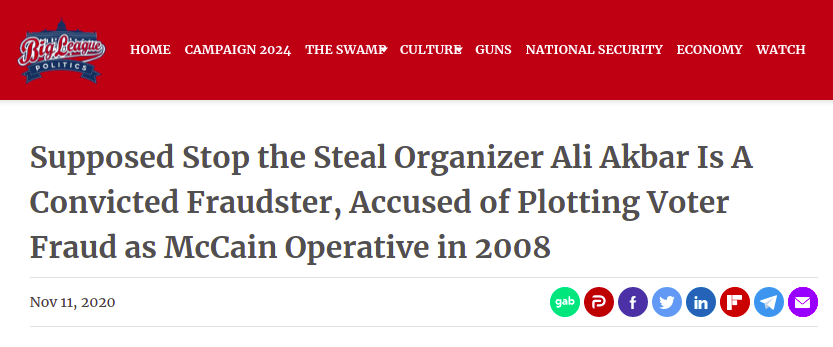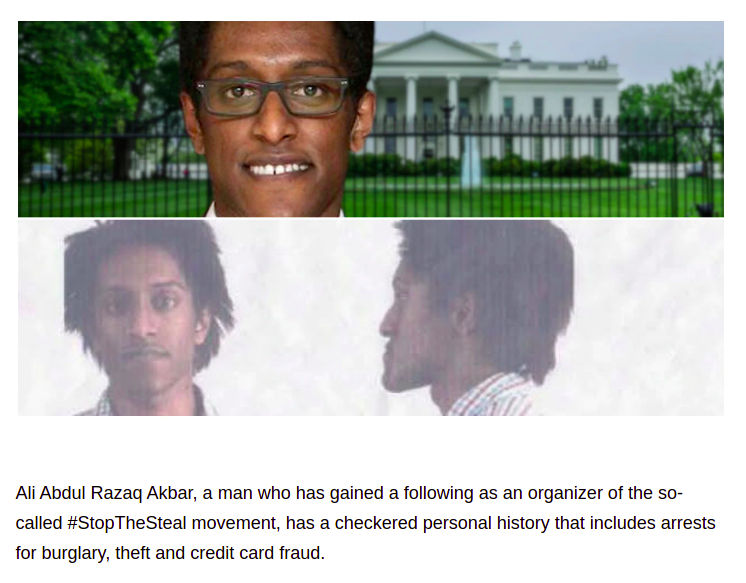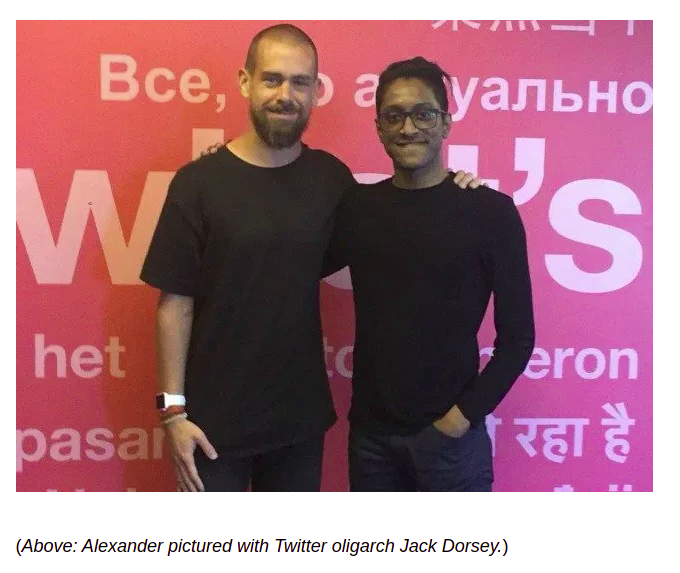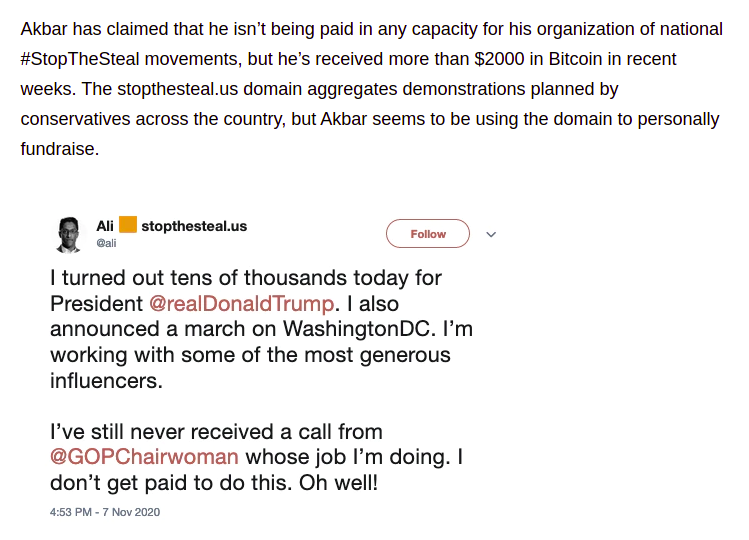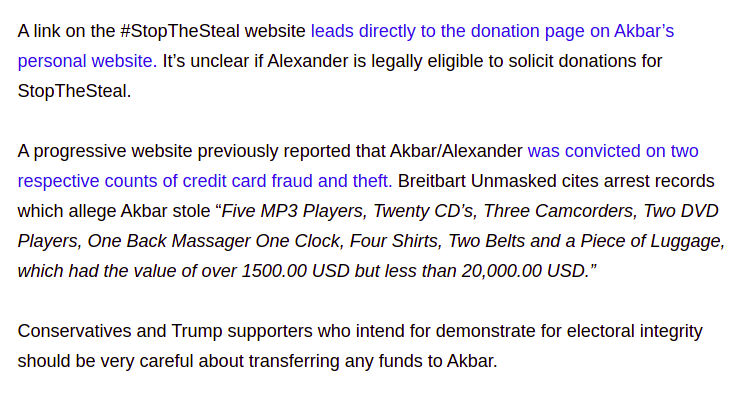 ---
You will find even more left-wing oppo on him HERE and HERE.
I really should have paid more attention to that warning, but I fell for all the virtue signals that the CIA knew I would fall for.
Oh, we want to believe that this guy was really behind Trump! Ali Akbar! For Trump!
Sorry. GROW UP. WAKE UP. SNAP OUT OF IT!
Anyway, I had my suspicions of this guy, some of which were articulated in that last post on this topic:
AGAIN: https://www.theqtree.com/2021/07/05/beware-the-ace-of-fibs/
However, for brevity, in that post, I left out some things that I covered in ANOTHER post, earlier:
---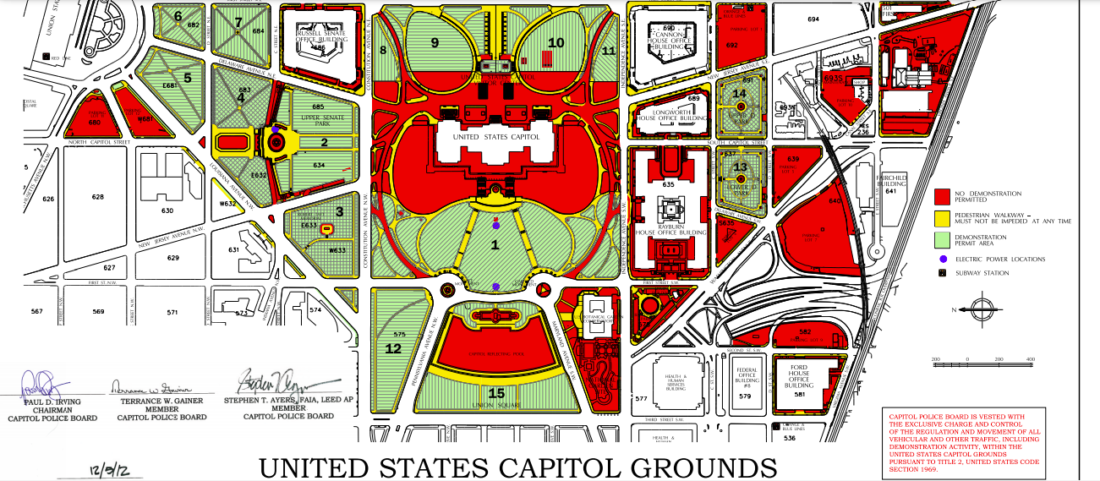 Alternate Title: Bring Out The Owl! We continue with Part 2 of the Buffalo Jump series. For background, see Part 1: If you want a TL;DR version of what was wrong with the Capitol Rally on January 6, 2021, imagine trying to fit a million people into the little area numbered "8", in the upper …
---
The latter was the SECOND post in the Buffalo Jump series. That series had FOUR posts, and several related ones followed. In each, it became more apparent that the entire January Sixth outcome was the result of some rather technically admirable and sophisticated criminal orchestration by enemies of Trump.
Which the other side ALMOST admitted to, in that shocking "brag-fest" of how a shadowy cabal "fortified" the election.
Un-be-frickin'-lievable.
Anyway, if you read that Buffalo Jump post, you will see that I was suspicious of Ali, but not nearly as much as I am now.
My main point was this:
EVERYTHING about the logistics of the march to the Capitol was designed to fail. The planning was so bad, so illogically wrong, that it was impossible to believe that it was mere incompetence. It was all wrong in ways that were designed to go exactly where it went.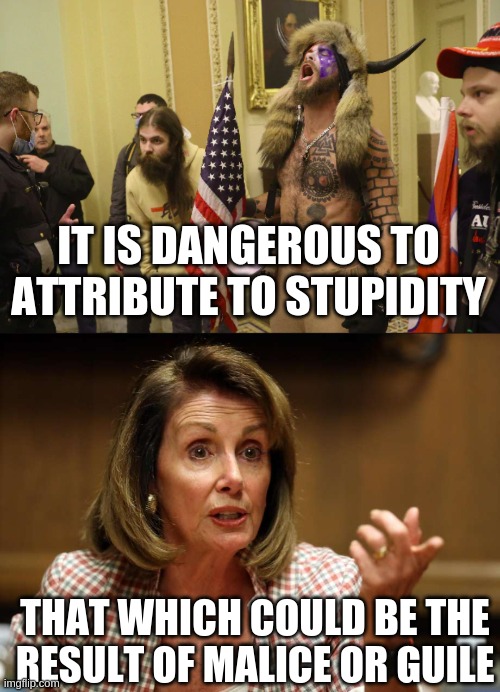 Hanlon's razor is total bullshit, by the way.
---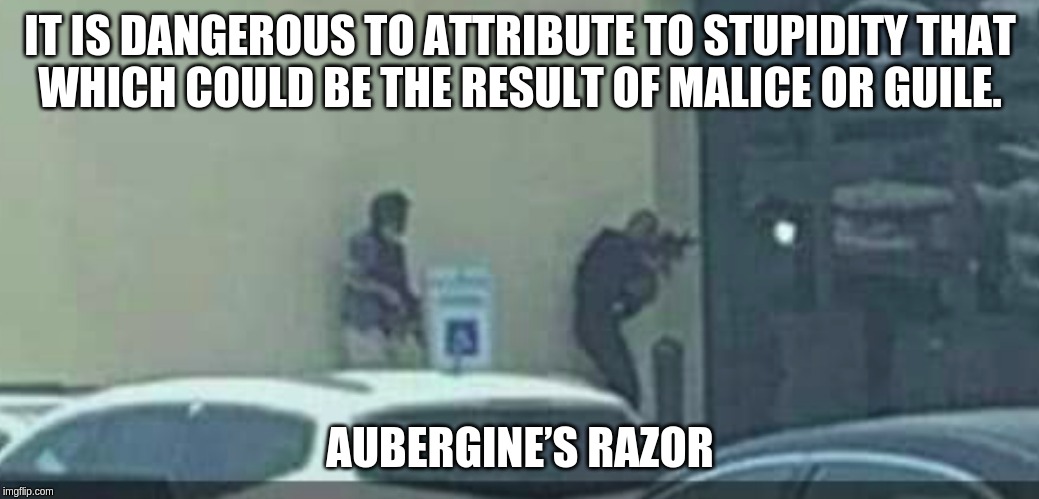 a guest post by our dear house guardian Suspicious Cat NOTE FROM WOLF: This post may require some explanation. After allowing my somewhat mythical and somewhat not mythical sister Fox Moon to have her guest post, our dear pet Suspicious Cat has demanded to have his post, too.You see, Suspicious Cat considers himself to be …
---
Aubergine's razor is what brings home the BACON from Democrat-infested reality.
But then it gets even better, because Millie Weaver, ToRE, and Patrick Bergy all figured out that Ali was up to dirty tricks, and published it as part of a now-forgotten but EXTREMELY important documentary called "Psyop The Steal".
I cannot recommend highly enough that you watch this at least once. Yes, it's an hour and a half, but it is very conclusive about what went on at the Capitol Building on January 6, 2021.
If Nancy Pelosi has a hearing, THIS DOCUMENTARY MUST BE SHOWN.
And remember – this work by Millie and colleagues was long before all the work that Revolver and Darren Beattie have done on January Sixth.
AND it gets even better.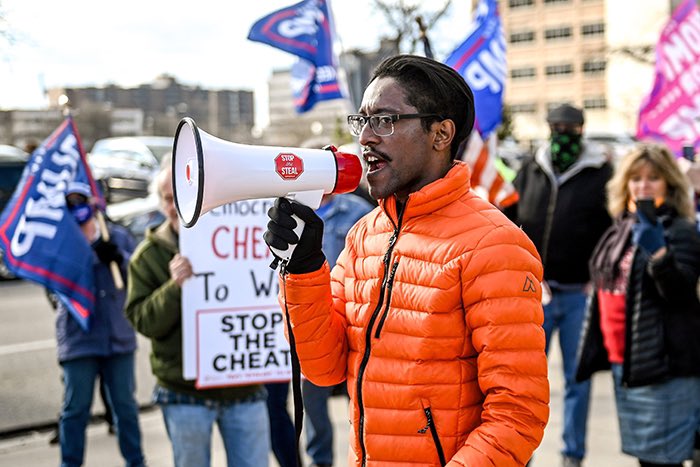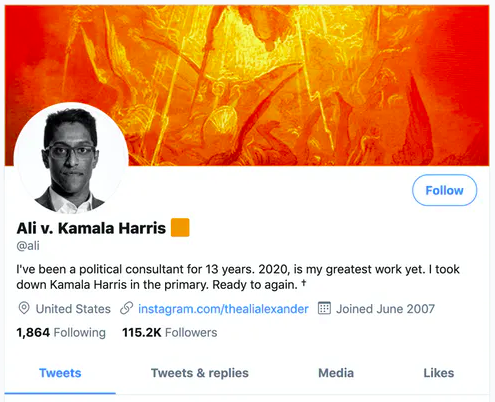 Somebody figured out that Ali was SIGNALING CIA color revolution crap with all his "orange" and "orange dream" stuff. In particular, I cannot find the image of the tweet where he talks about dreaming that orange would be the color of the January Sixth protest, but I know it exists.
Nor can I find the article where people spotted the significance, but somebody figured out that "antifa red + proud boys yellow = orange = CIA color revolution" – and while I didn't really buy that at first, once I saw the very phony tweet about dreaming orange, I figured – yeah, there is big bogus stuff going on with Ali.
BUT HERE IS THE KICKER.
I believe that Ali's part of the plot was KNOWN and blessed by the RINOs in the GOP.
Just take a closer look at this tweet we saw earlier.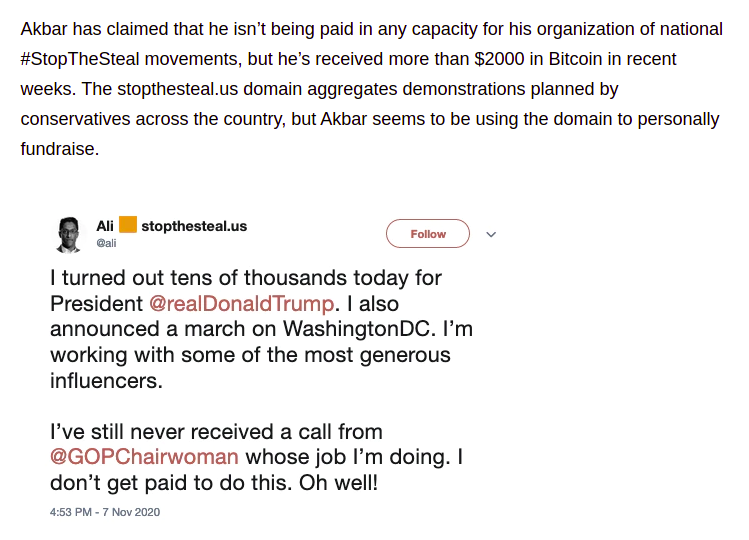 When I saw this tweet, way back then, I believed that Ali Alexander really was chiding the GOP brass who did such a piss-poor job of defending Trump.
But that is NOT what I believe now.
I believe that Ali Alexander was intentionally distancing himself from another party in the plot – the GOP RINOs. The McCain faction. The Decepticons. The Establishment.
Ali Alexander, Ali Akbar, whatever, was THROWING COVER on the GOP.
See how that works to destroy Trump's movement? The GOP brass DRAGGED THEIR FEET and DRAGGED THEIR ASSES on election fraud (other than collecting money), so that we would feel unable to do anything, and thus latch on to STOP THE STEAL – the FAKE life preserver.
It's EVIL GENIUS. It's designed to not just get Trump, but get rid of his movement as well.
I'm not going to state that Ronna is a bad girl here. It's a possibility, but who knows? I don't have evidence of that. But something stinks here. Sure, Ali could have been trying to scam the GOP for money, but I don't think so. I think he was giving them cover.
Convince me that I'm wrong.
W
PS
Ali is trying to come back now and protect himself on January Sixth – AND he's trying to insinuate himself in the forensic audits in Georgia.
Good grief! Please keep this TURD away from the audits! Merrick Garland's little boy is just going to make it worse. It is Ali's ABSENCE over the last few months that has allowed clarity on the plot.
Yeah. Can't make this up.