The TIMELINES are very suspicious.
HERE is where you can get a CHAZ timeline.
LINK: https://nationalfile.com/chaz-timeline-shows-propaganda-victories-like-recycling-collection-begins-neglects-to-mention-warlord-raz/
You will note that the "CHAZ" was set up on the evening of June 8.
Weirdly, this follows by a FULL WEEK from another "PNW Region" event which you almost certainly did not hear about – the EXCLUSION OF ANTIFA PESTS from Coeur d'Alene, Idaho (hereafter "CDA") by…..
ARMED PATRIOTS WITH AR-15s
HERE is where you can get the full story:
LINK: https://www.itsmac.com/2020/06/02/coeur-dalene-idaho-stands-up-antifa-stands-down/
I strongly urge you to read about how ordinary people with GUNS kept that first window from being smashed – that first brick from flying – that first CIA-DNC-KGB-CCP headline from being written.
AGAIN……
LINK: https://www.itsmac.com/2020/06/02/coeur-dalene-idaho-stands-up-antifa-stands-down/
---
This happened on the night of June 1, and was reported on June 2 above.
Isn't it beautiful? Patriots KICKING OUT THE COMMIES?
BUT NOW CHECK YOURSELF ON SUPPORT OF "AUTONOMOUS ZONES"…..
There is something fascinating about this whole business of Seattle falling apart and us not doing anything……. yet.
I will interject right here that THIS is what Hotep Jesus has been talking about with our knee-jerk rejection of the idea of "autonomous zones". He's been saying ("hotep been told you") "NOT SO FAST!"
As a fan of RESERVATIONS, I kinda get this.
Why are WE not using them to GET THE "RED" OUT? Not the old red – the NEW RED.
Autonomous commie exclusion zones? HELL YES!
But what is VERY interesting is how the MSM "red-washed" the news of CDA for the public.
The Bezos-Amazon-CIA Washington Post covered it THIS WAY, a bit later, after some commie pow-wow on how to handle it…
The communist Guardian covered it THIS WAY:
Even THE SHILL got in a late hit this way:
The first paragraphs of the Hill article are very instructive – CDA was not the only place this happened.
Heavily armed citizens showed up recently at protests in Wyoming, Pennsylvania, Minnesota, Montana, Colorado and Idaho to allegedly protected peaceful protesters from antifa.

In Coeur d'Alene, Idaho, groups of 25 to 50 armed men in combat gear spent successive nights patrolling the downtown area, following internet rumors that antifa agitators would be arriving from Seattle.

The FBI stated there is no evidence that any protests have been linked to antifa. Still, President Donald Trump tweeted: "Domestic Terrorists have taken over Seattle, run by Radical Left Democrats, of course. LAW & ORDER!"
Notice that first sentence. SIX STATES.
---
NOW – it strikes me that the CIA media didn't just decide to "red-wash" the news about us "defending our enclaves".
They STOLE the idea.
I have seen these jokers do this OVER and OVER.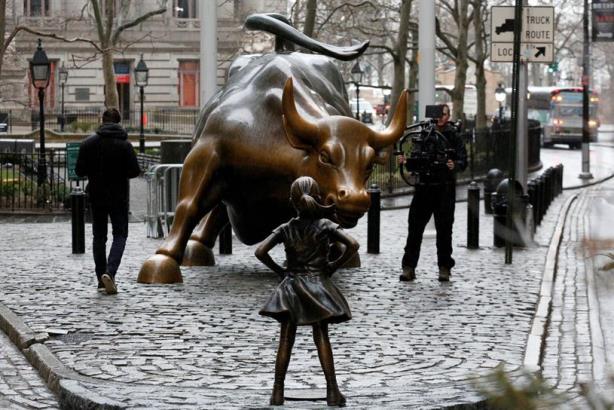 FEARLESS GIRL – I continue to allege – was "STOLEN" (as much as ideas can be stolen, which is NOT REALLY, but still…) from one of Sundance's favorite memes.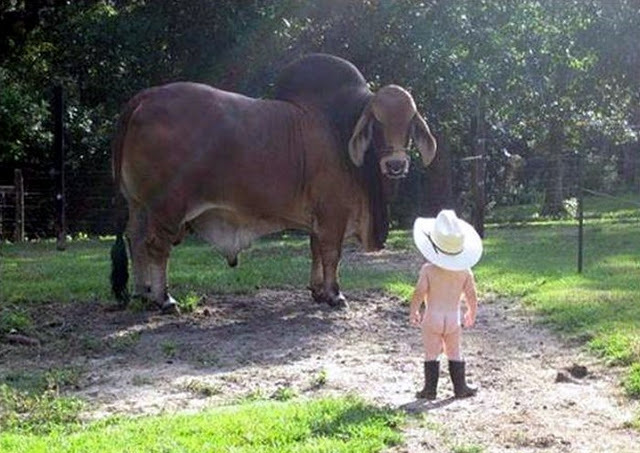 That topic is mentioned HERE:
The fact that this meme – Fearless Girl – was STOLEN from The Conservative Treehouse does NOT mean we can't steal it back and make it our own. This is part of the beauty of memes.  They serve TRUTH better than they serve LIES and DECEPTION.  The truth will come out, and we must not …
https://wqth.wordpress.com/2018/11/12/fearless/
There is a very interesting story there, if you dig into the MSM reporting on the genesis of "Fearless Girl". The story ends up giving away much about how cultural Marxists operate, and how corporations are SHAKEN DOWN by the left to both give them coin and show proper political fealty – EXACTLY as we see with "Black Lives Matter", a wholly owned subsidiary of the DNC.
But back to Coeur d'Alene.
If you know the place, then you know that it's an interesting mix of people, like a lot of the West. Yes, it's full of GRANOLA, but it's also full of PATRIOTS of all stripes. Bottom line, FREEDOM matters to the people there.
Am I telling you to support "autonomous zones"?
NO.
Am I telling you to be against "autonomous zones"?
NO.
I'm saying OPEN YOUR MINDS to all possible ways to maximize our GOD-GIVEN FREEDOMS.
I'm saying 4GW BATTLE.
I'm saying WIN, WIN, WIN.
W