---
Absentee Ballots
I was already thinking about doing this post, because after the SECOND or THIRD mailer from Trump, urging us to get our absentee ballots, I figured that MAYBE – just MAYBE – Trump sees something coming that WE DON'T.
Let's rotate that sucker…..
I will be an absentee voter. We have a lot of absentee voters. It works, so we are in favor of absentee.

President Trump 7/30/20
Sure enough, if you go looking for images about Trump and absentee ballots, you can even find an image of one of his absentee ballot REQUEST FORMS, filled out – or at least the bottom of it.
SO – the first thing I'm going to do, is to suggest that – NO MATTER WHAT – I think it's a good idea to get your absentee ballot request in NOW, but if not NOW, then AS SOON AS POSSIBLE.
Without leaning on ANY reason other than the knowledge that TRUMP TWEETS AGE WELL – and the THEORY that this also applies to these official mailers – which all say…..
PRESIDENT TRUMP NEEDS YOU TO ACT NOW.
President Trump is Counting on You.
TAKE IMMEDIATE ACTION:
MAKE A PLAN TODAY…..
Well, that sure is interesting…..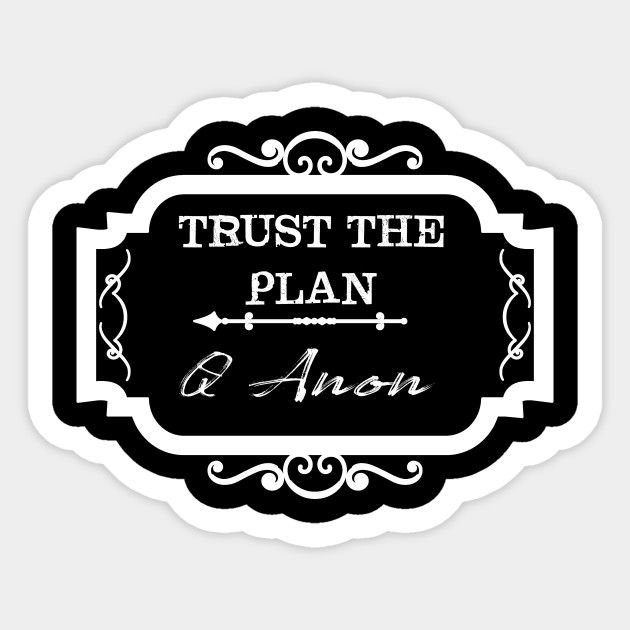 SO – let me just say this. Without reading ANYTHING beyond this, I'd suggest making this moment right here a decision point. CAN YOU PULL OFF ABSENTEE? If so, then either COMMIT TO VOTING ABSENTEE, or HOLD THAT THOUGHT.
OK?
Now – let's look at WHY this might be a good idea.
---
Why Things Are Going To Get Interesting
Phoenix posted this tonight, and I was very glad to see it. I had tried to say the same thing on Twitter, but Twitter suppresses me horribly.
My take was a bit different – I was pointing out that the ShadowGate people are RESPONDING right now to this changed perception by attacking people like Daughn with "demoralization bots", and by getting her group BANNED on Facebook (she had to fight to get it reinstated). I see this as psychological warfare.
This is all about CHANGING our perceptions – about trying to psych us into believing that Trump does not "have it sewed up".
It's ALL perceptions – just like Q has told us over and over and over. If we think the majority are for Trump, and they really ARE for Trump, no cheat will hold.
SO – let me ask you – how do they change mass psychology?
WITH MORE EVENTS.
That is almost ALWAYS how it is done. There are almost no other ways to do it – particularly with roughly two months to the election.
Now – here is the deal. The other side has OTHER REASONS for more events.
The Comey Faction in FBI has always responded to big news negatives with EVENTS like "false flags", MK killings, etc. And we KNOW that there will be more indictments shortly, and they WILL BE top people in the Comey FBI.
There is no way around this. I'm not being negative – we have materially WON the 2020 election. And yet, we must face the realities that we are up against.
And THIS NEXT THING is very important. It's why I think things are accelerating.
This is the thought that was prompted when Phoenix said the following…..
phoenixrising37
August 28, 2020 at 18:21

Wolfie, we all are hearing that Antifa etc are being tracked, monitored… a few are suggesting that this will hopefully lead to evidence of Soros funding… what do you think?

wolfmoon1776
August 28, 2020 at 18:40

I think you need to do like Trump says and get your request for an absentee ballot in NOW.

I'm going to answer your question with a post. You just made me realize something HUGE.

phoenixrising37
August 28, 2020 at 18:42

Looking forward to your post…

https://wqth.wordpress.com/2020/08/28/dear-kmag-20200828-open-topic-covid-seasonal-geographical-shock-graph-wth-versus-grenell-spiritual-warfare/comment-page-2/#comment-583298
OK – my realization was not directly related to DOJ going after ANTIFA, but it's very close. It stems from what Phoenix is saying. What I am seeing is that a lot of people who have been fighting are all correct, if we just analyze what happened correctly.
It is becoming clear that Brian Cates and Wictor/Carlos are right. DOJ and FBI – the "white hats" – are bringing in – as in ARRESTING – boatloads of Antifa, rioters, leftist radicals, etc. DOJ spox Kerry Kupec is tweeting out TONS of stuff on arrested ANTIFA types. DOJ is going after these folks in a HUGE way.
This is exactly what Thomas Wictor assured us WOULD HAPPEN. This is what Brian Cates said WOULD HAPPEN. The "but nothing's happening" crowd are ALL WRONG. They're either demoralization bots, or people who got suckered by these Eeyores.
Now you remember Kerry Kupec, the K-MAC of HONEY BADGER (Barr), is that lovely lady who Sundance was copying on all his stuff – and you will notice that Sidney Powell is retweeting Sundance's stuff all over the place – so she knows SD is "right" as well.
But how can this be? How can the "Trump's got this" and the "Trump doesn't have this" group both be right?
Now, some of you may think I listen to Carlos and Brian and that crowd, so that means Sundance is "wrong". And others may think I've been listening to Sundance lately, so WTH – why am I saying these guys that disagree with him lately are right? And note – that is a weird fight – totally ginned up by the other side, IMO. I think ShadowGate bots are behind that fight.
NO – what Phoenix got me to see is that they're all right, but Sundance triggered something.
And Aubergine helped trigger it!
WHAT? Well, it's complicated, but I will explain.
HERE WE GO.
Everything that I am seeing is telling me that Trump and Barr have the other side almost cornered on the chessboard, in terms of LEGITIMATE PLAY.
There is clearly a huge fight between SDNY and main Justice, which parallels the fight between the New York commies and Trump. The fight with SDNY is old, and goes back to Preening Preet Bharara, and the hiding of the Weiner laptop, Hillary exoneration, and so much more.
That fight between Barr and Berman was the fight really starting to show, and then SDNY goes after Bannon, and shortly after that, action is announced by Barr against New York on nursing homes.
So NY/Cuomo/deBlasio/SDNY vs. USA/Trump/Barr/mainDOJ is actually a THING.
NOW – I believe that SDNY was going to go after Bannon from word GO on his wall stuff. SDNY is activated in all possible ways for the continuous, ongoing COUP, and they only pulled the trigger on Bannon because they wanted to do it WHEN THEY DID IT.
Why did they do it then? I suspect multiple reasons.
ONE was to pre-empt Barr on nursing homes. They knew that was coming, so they timed things defensively. It's all very SDNY.
However, I think the main reason SDNY busted Bannon was to find out what Sundance may have passed to him, to pass to President Trump.
Aubergine theorized recently (link welcome – I can't find it) that Sundance passed his stuff to STEVE BANNON. I agreed with this, because I believe (1) Sundance's main purpose was to get his expensively bound presentation to TRUMP, (2) Sundance's passing of the material to journalists was used as cover for this, and (3) Bannon is the perfect individual to get the information to Trump quietly.
In my opinion, SD giving his stuff to "That Guy From Sandy Hook", lead investigator William Aldenberg, was an afterthought when Aldenberg's name dropped, in the course of talking to journalists and Bannon. It was likely suggested that Sundance give the information to Aldenberg, just to make sure they had it.
Now don't think that Aubergine gave away the game – these SDNY traitors have had Bannon under surveillance for a long time. However, I think they are trying to cook up a story, and busting Bannon on a Chinese billionaire's yacht is all part of that hopeful story.
Remember – the Rosenstein-Gauhar-Weissmann DOJ was going after ME during the first two years of the Trump administration, albeit they were just trying to get me shot in certain STORES where they might gain an edge in creating a likely story. They certainly weren't going to catch me on some China guy's yacht. But again – THESE are the "Event People", and THEY are the ones who create manipulative stories, both to escape punishment for their crimes, and to alter human history, creating – literally – FAKE HISTORY.
In my opinion the main brains of the INFECTION in DOJ has now moved out of main DOJ, and is located in SDNY, where it needs less cover. Weissmann is clearly freaking out, and Sundance saying he has it all figured out, and having delivered "whatever" to all kinds of people. Yeah – the CONTAGION is SKEERED REAL GOOD by the thought that Sundance might know something they didn't cover up well enough.
SO – what does all that mean?
---
Conclusions
I believe that we are in for more events. I believe that it will be 60 days of a fight to the finish. I believe that the left knows it cannot win, but it will try to:
demoralize us into thinking Biden has a chance
cheat like they have never cheated before
cast enormous doubt on the election
obfuscate and tarnish the results as much as possible
try to make the Trump second term seem as illegitimate as they can
try to get the UN and especially CHINA involved to bail them out
deploy new mass psychological events
deploy false flags and MK killings timed with FBI bad news and scrutiny
try to flip people at the last minute with all kinds of lies and hoaxes
BUT HERE IS THE BIG ONE.
I believe that the left will sabotage Election Day so badly, many will choose not to go to the polls.
Thus, to make sure that we get our votes in, we need to DO IT NOW.
I therefore suggest that you vote early, by absentee ballot, to remove all possible election interference tools from the left.
I predict that you will not regret it.
W
---
UPDATE
I just got a SECOND robo-call from Donald Trump, Jr., asking us to do ABSENTEE BALLOT.
I then checked my email and messages, and YES – yesterday I got an email and a text message from PRESIDENT TRUMP, asking us to "vote the safe way" – by absentee ballot.
So check your email, text messages and phone calls. Depending on your state, the GOP may be asking you to vote absentee!