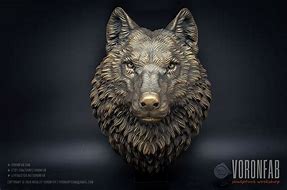 It's Focus on Good News Friday!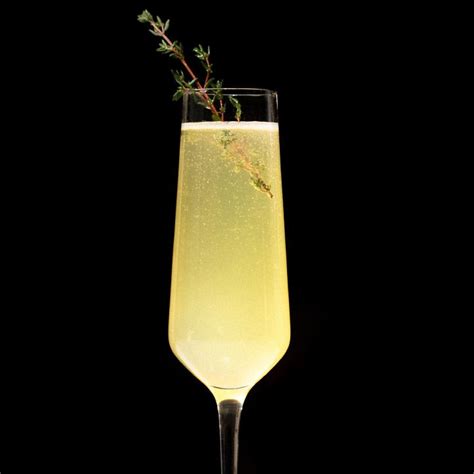 Wolf's Pub is open for business. We're gonna concentrate on the good news today and enjoy an Elderflower Fizzy (aka Elderflower champagne or wine) a beloved summer drink in the UK. We'll get to that in a moment.
Can you feel the change? Our President is BACK and his "From the Desk of"  comments are lighting up the political scene again. Thank you, Mr. President! We missed you very much.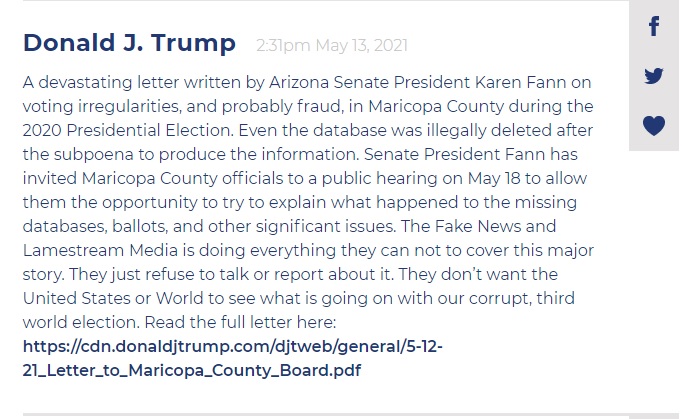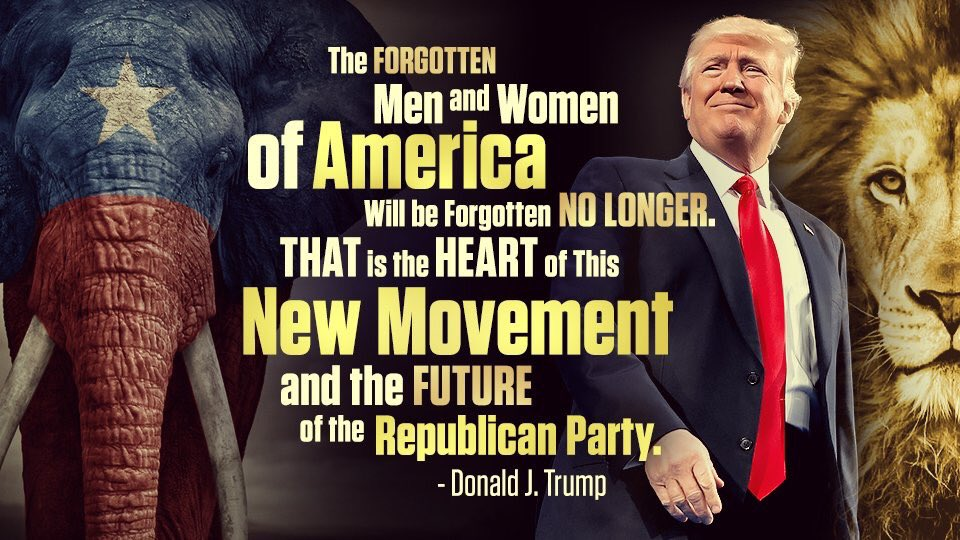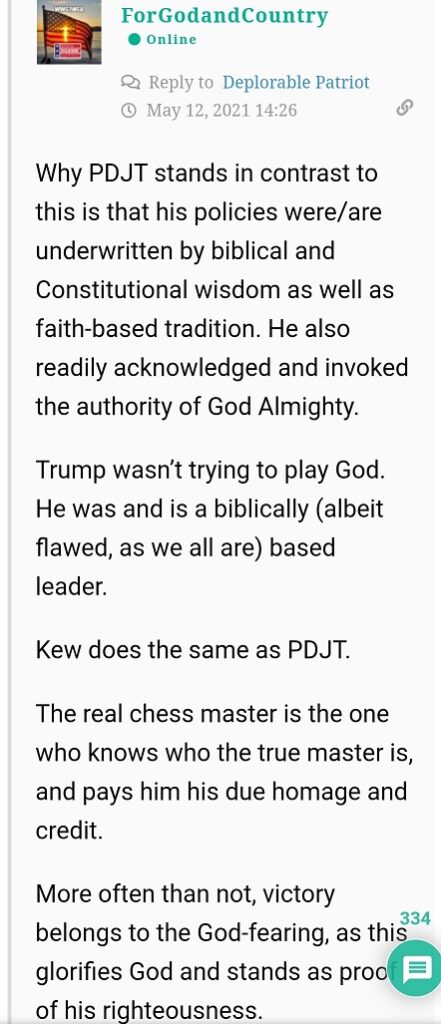 RINOs ARE IN RETREAT
The establishment Republicans are going down like bowling pins in a strike. Lib Cheney had her sorry butt kicked to the curb, and wasn't it so satisfying? Kevin McCarthy is now in line for retirement. Asa Hutchinson, we're coming for y'all. Your time "serving" in government is almost up. MAGA is here to stay.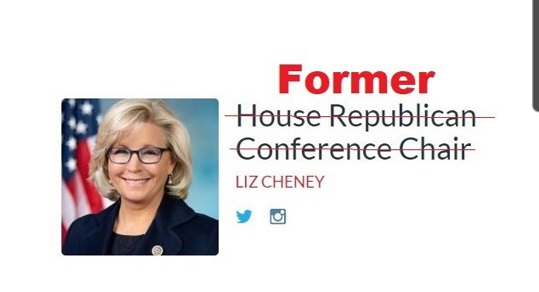 Go on and start that third party, UniParty pukes! What a joke.
And yes, Texas RINOs, we are coming for you too! Hear that, Jared Patterson? LOL.
That duplicitous Michigan GOP chair, Heider Kazim, had his clock cleaned the other day. Adios, buddy. Don't let the door hit ya where the Good Lord split ya.
MAGA is a juggernaut. It won't be stopped. Nothing can stop what is coming.
Here's one of our favorite MAGA fighters. This woman has more fight in her pinky finger then a bear. The Washington Post had a hissy fit because Mighty Marjorie confronted that buck-toothed AOC. AOC ran for the hills. See folks, that's how you do it. CONFRONT THE LIES AND THE LIARS. Call a spade a spade.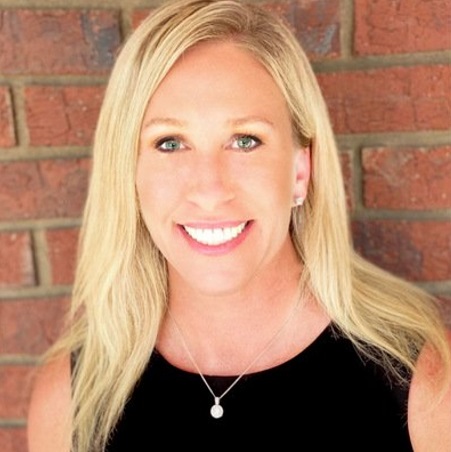 And MTG goes all in: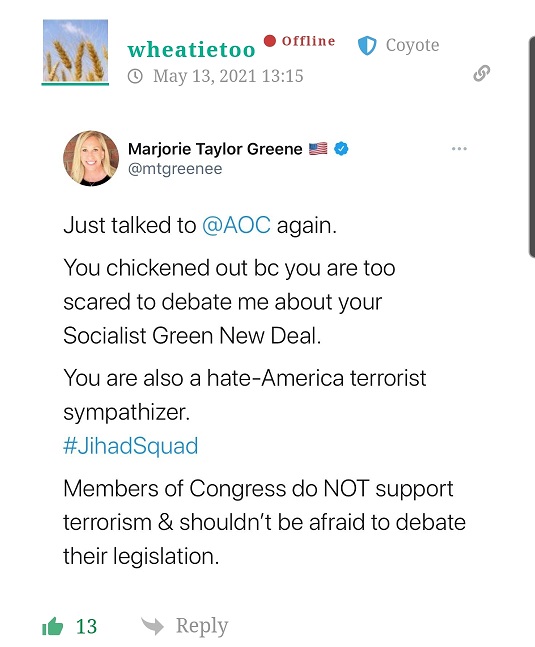 SPEAKING OF PINKIES…
Since we're in a garden party mood, let's all lift our pinkies in the air and be extra civil today. The sun is shining, the weather is warming, and the good news is flowing. Wolf's rules are here. The Utree is here for any brawling, and in case we need to reconvene for some reason.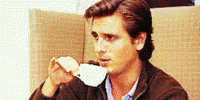 PATRIOTS FIGHT BACK
The Texas Heartbeat Bill passed the Legislature yesterday and Governor Abbott will sign it! We are saving babies! Moloch loses.
Citizens launch a petition to get PA audited!
Election Integrity: Never, ever stop speaking out:
"We are proud to be flag-waving American patriots, and we could not care less about what they say and think. Also, we will continue to recite the Pledge of Allegiance with the phrase "one nation under God." As Americans, we will not shut up and quit. We will be victorious over the Marxist insurrectionists in this country. We will never wave the white flag of surrender to the Marxist cancel culture movement, but we will keep our God, Constitution, guns, and freedom of speech. To say less than the truth is not the truth. The truth cannot be compromised or negotiated."
Don't mess with the McCloskeys!
The NBA ratings nosedive again! Take that! Opiate of the masses no more!
California is full of patriots and they aren't gonna take it anymore!
BYE CNN AND FRIENDS!

The MSM is going down. The proverbial Bucket O' Water has been tossed on their witchy heads.
The great Van Morrison knows the deal. Enjoy:
The Alternative Media is growing by leaps and bounds. Just a few:
Add to that, a plethora of independent blogs, conservative political sites and websites where patriots are fighting the good fight. Our duty is to pass them along to friends, family and frenemies. I know I'm driving a few people nuts, but I'm not giving up.

SUMMER IS FIZZY TIME
Now to our fizzy summer drink, Elderflower Champagne. This refreshing drink weighs in at a light 3-5% alcohol content, unless you are using an Elderflower liqueur. But today, we are working with the old-fashioned elderflower fizz, which countless UK households have been making for generations:
Good Ol' Traditional Elderflower Wine (this is a simple recipe although you can find recipes that do NOT use the yeast and nutrients). Many home brewers simply use the wild yeasts present on the elderflowers themselves to begin the fermentation process. Using wine yeast will ensure fermentation and a higher alcohol content. Watch here for the simplest of recipes, using only the wild yeasts on the flowers:
Here's another video with some different techniques. There is a plethora of recipes to brew your own Elderflower Champagne.
In addition to Elderflower wine (champagne, fizz) there are Elderflower cordials, liqueurs and cocktails.
Here is a nice video by Lady Carnarvon of Highclere Castle (not up on the Fine Folk but she seems delightful) making elderflower cordial:
In honor of our growing gardens, today's drink special is an English Garden:
St. Germaine is a French Elderflower liqueur that is widely available. Here's a nice Italian one.
And just for nice, here's an article about the wonderful things you can do with elderflowers for food and meds.
CCP/FAUCI VIRUS NEWS
They are having to give away money, food, hunting licenses, college tuition and gift cards to get people to submit to the jab. Simple desperation. I'm almost embarrassed for them, if they weren't such evil eugenic jackasses. The side effects up to and including death are turning people away in droves from taking the experimental shot.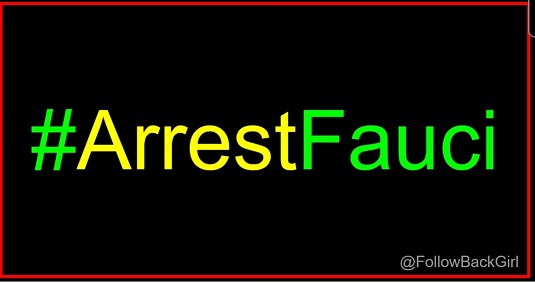 Dr. Fauci is headed for justice. He is a murderous traitor. Do you think he'll turn before he's arrested, or will he stay loyal to his Big Pharma masters and the CCP scientists?
Lawyers and Doctors the world over file suit against the jab pushers.
Is the government hiding death numbers for the vaccinated?
Here is Dr. Shiva with an excellent explanation of why Big Pharma needs to push their jabs. Yeah, it's all about the benjamins. Greed is a very deadly sin.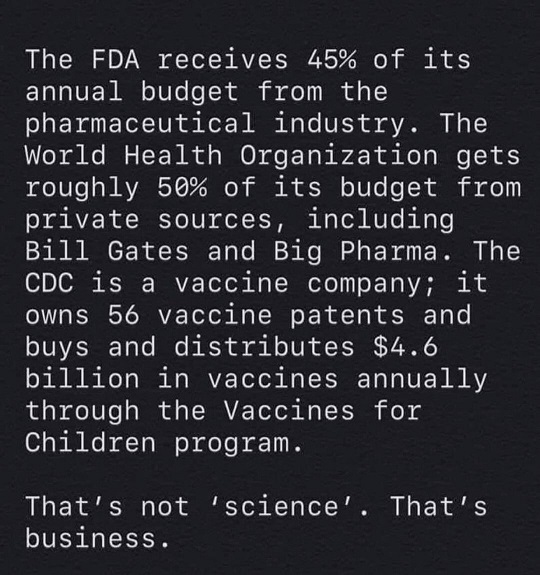 MIT researchers can't understand why vax-skeptics aren't just swallowing the BS. Hilarity ensues.
The Social Media giants are on the verge of toppling. Heavy censorship of all negative Covid information is going to cut their legs out from under them. They are committing hari-kari and it is glorious to watch. I used to think we needed to legislate them out of existence, but when their complicity in the pandemic and subsequent deadly shots are exposed, it will be their end.
A respected toxicologist has called on the CDC to halt all Covid shots. More here
America's Frontline Doctors (here's a great video on Ivermectin)
ODDS AND ENDS
More climate hoaxing exposed. The climate cash cow is crashing and burning, too. 😊
Intersectionality has met its match. We just aren't going to get into the madness with you, and we're going to TELL YOU ABOUT IT WITHOUT FEAR.
The Deep State is being caught with their pants down…over and over again. Here we find some in the CIA are bedding down with the CCP.
More CIA Intelligence Failures:
"The CIA serves not the United States but its own corporate interests and its partisan vision."
Let's get the truth out. Painful, but in a good way.
Acting Attorney General Jeffrey Rosen looked like a complete moron under withering questioning by Arizona Rep. Paul Gosar. Do watch.
HERE COME THE WARRIORS
The military (at least the retired officers) are speaking out. They are being blunt. Finally. Ya gotta know it's not just the retired officers. Let's leave it at that.

The French military has been speaking out, too.
Retired French and American officers oppose tyranny:
"The flag officers take aim at the Democrats' "tyrannical government," their "full-blown assault on our Constitutional rights in a dictatorial manner," and their "population control actions," including "censorship of written and verbal expression." After enumerating what can only be called "a long train of abuses," including the government's intentional creation of a crisis at the southern border and intentional destruction of America's newly won energy independence, the administration's decision to give aid and comfort to Iran's regime of terror, and the Democrats' use of the military as "pawns" to intimidate conservatives while coddling Antifa and Black Lives Matter insurrectionists, the retired U.S. generals and admirals warn Americans as bluntly as the French generals warned France: "The survival of our Nation and its cherished freedoms, liberty, and historic values are at stake."
HIS FRAUDULENCY'S FIRST 100 DAYS
Epic fail.
The discredited fact-checkers, pretend journalists and assorted Deep State propaganda outlets are lauding Joe's glorious first three months as Resident of the United States. What buffoons they've all turned out to be. They can't stop lying.
From America First to America Last. Read it and rejoice that the Trump Curse remains powerful. Scroll down for a LONG LIST of Puppet Biden's strings being pulled every which way but loose.
In order to tamp down the outrage over the Biden-induced border crisis, Uncle Joe had to pretend to start up the wall construction again. LOL. What a guy.
QTREE FORUMS ARE UP AND RUNNING
Go here and take a look around. Pretty durned nice, eh?
I'm gearing up to start the Pub Club. The Great Books await. The Iliad first? Meet at the forum one day a week? Suggestions, please.
PATRIOTS AND PRAYER WARRIORS
Last, but not least, our prayers are music to God's ears. Like a sweet savor that rises heavenward, our petitions and praise please Him. Let's not forget to keep praying for our nation, the White Hats wherever they may be, and each other. Special prayers for those going through physical, financial, and emotional struggles right now. God bless and keep us and make His face to shine upon us.
And oh yeah: