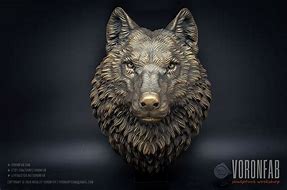 The Pub is *STILL* OPEN!
We are doing our best under the circumstances!
While our beloved REAL bartender takes a needed break of unknown duration, we continue to ENDEAVOR TO PERSEVERE.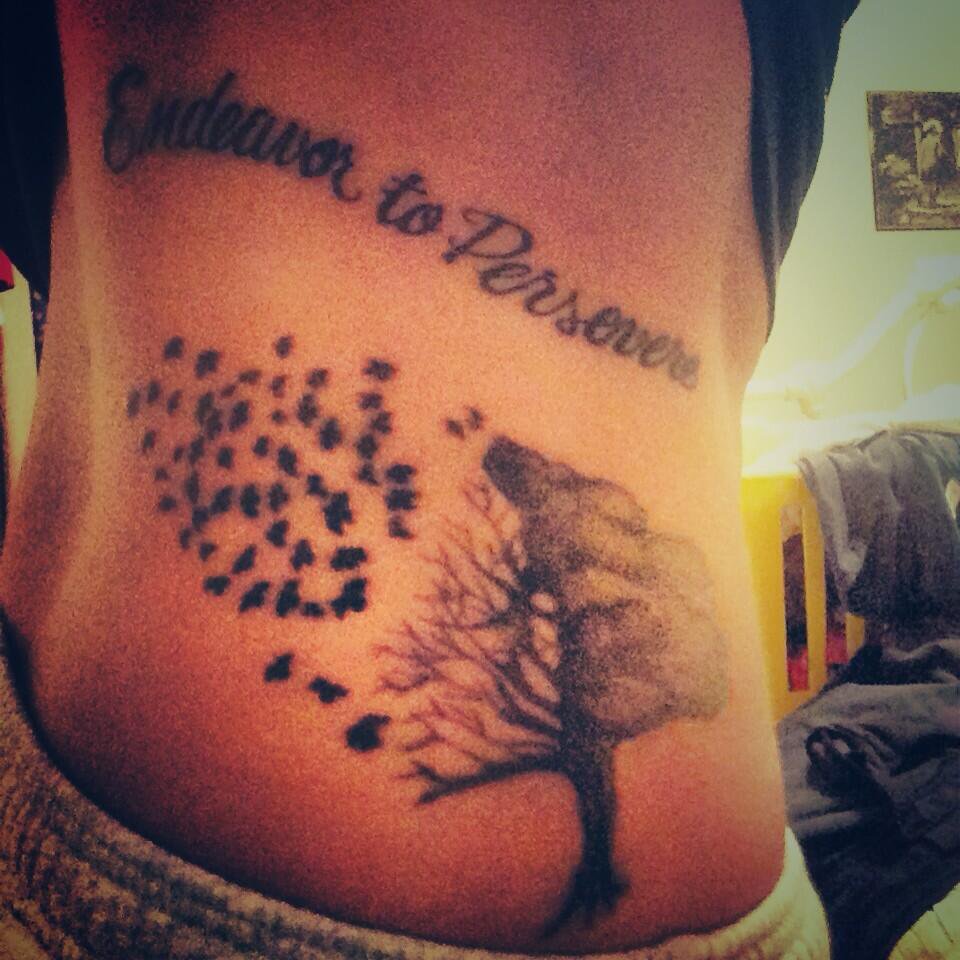 ---
Christmas Spirit
We still have lights up all over the area. LOL!
Hey – how about we just keep believing?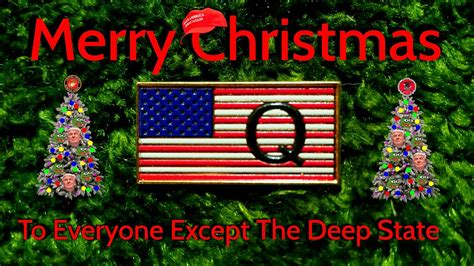 And now, the rules of the pub.
---
HOUSE RULES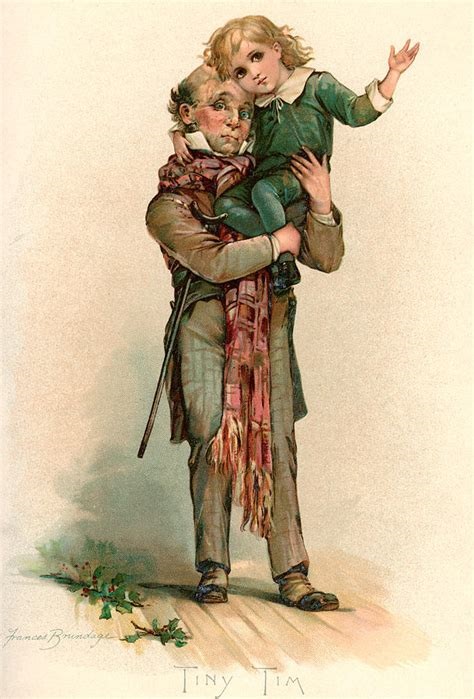 God bless us, every one! Tiny Tim had such a beautiful soul. He hadn't a mean bone in his body…unlike most of us. But in keeping with Christmas, we promise to honor Wolf's rules and keep Scrooge at bay. The Utree is where the Ghost of Christmas Present will conduct you should you need to rattle some chains. Another option, should all hell break loose is here.
Now, back to business.
---
AMEN!
Free the January Brothers
(no matter what the SHANGHAI SLIDER says)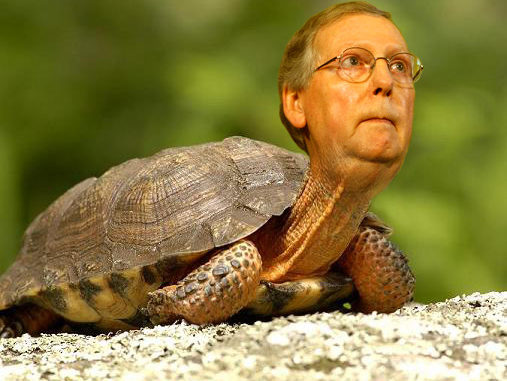 ---
Current Art On The Wall
We ordered a crate of ivermectin from Mexico, and instead got a box of counterfeit paintings marked "L.A.".
We're selling the paintings to make enough back for a new order of ivermectin.
Colorful!
---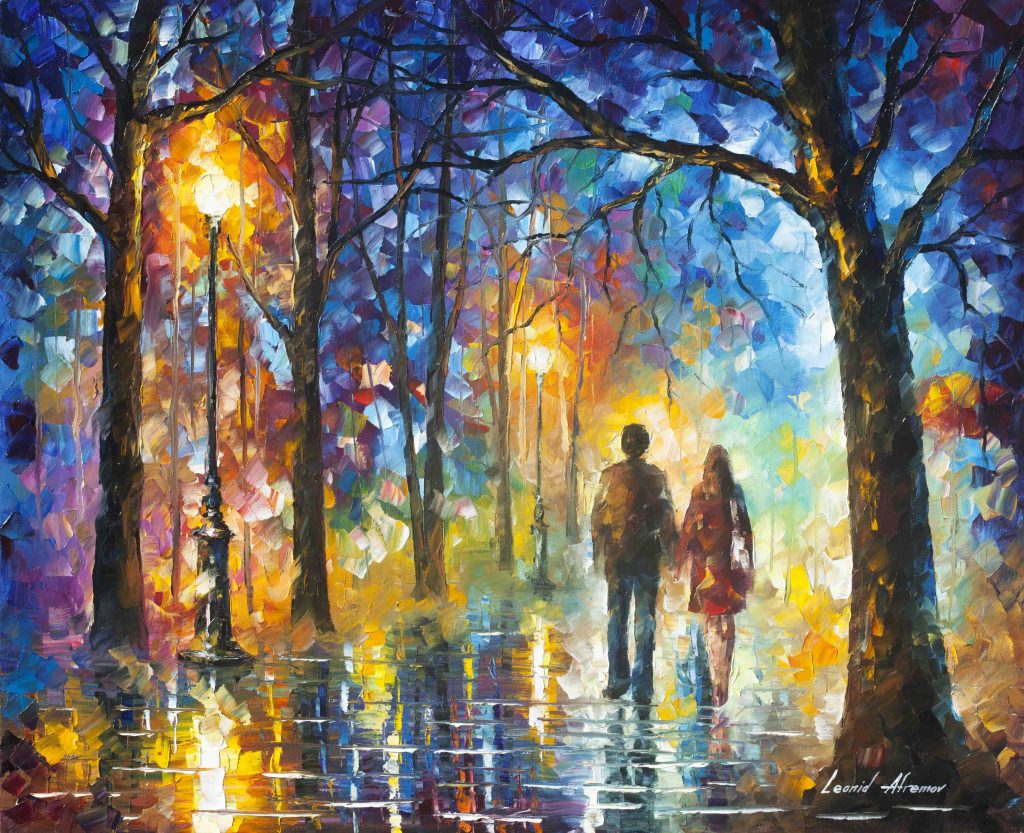 ---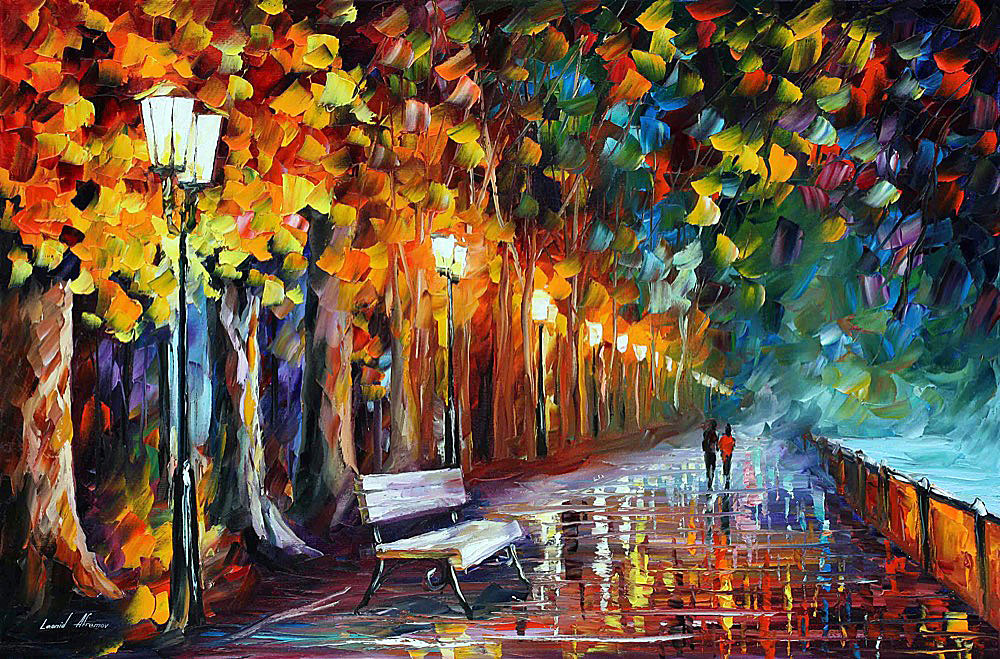 ---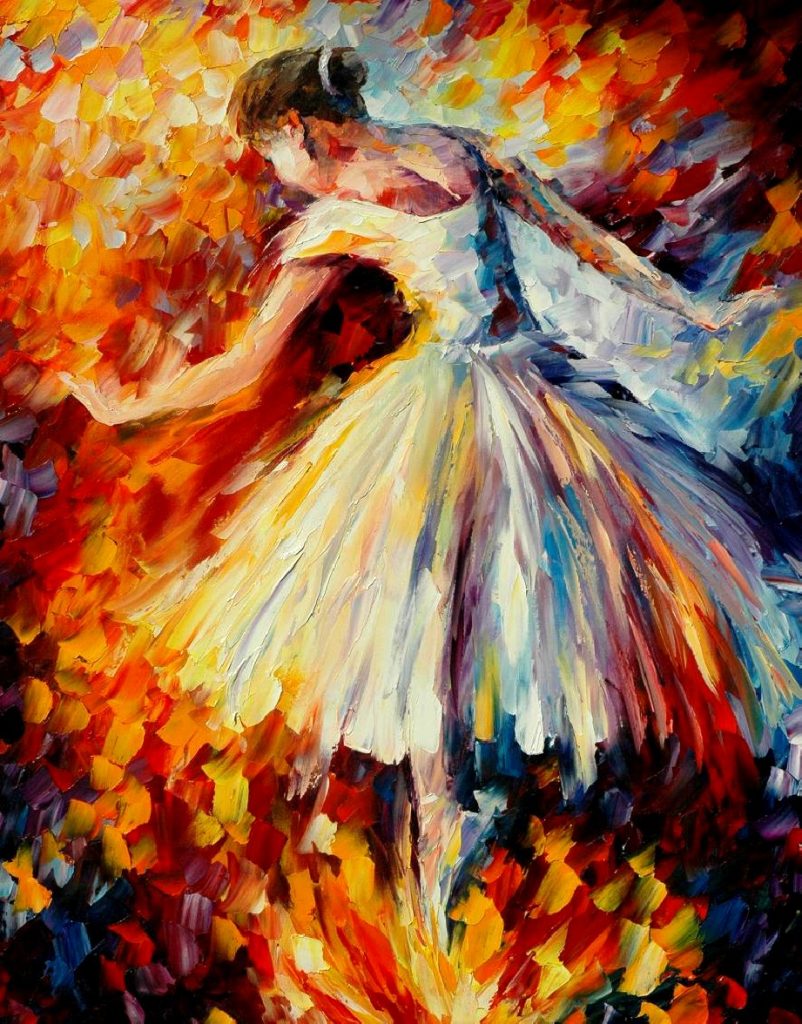 ---
LINK: https://thegallerist.art/leonid-afremov-2/
Hey! Maybe we can sell them on G-bay!
---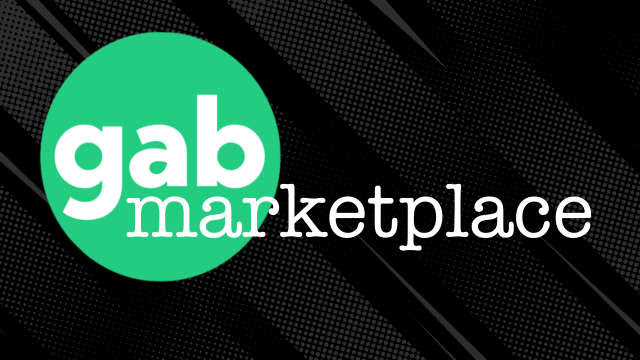 G-Bay (Gab Marketplace) Is Here
As a Gab Pro member, I just got an email about the opening of the Gab Marketplace, which is now best described as a rudimentary "Gbay" precursor, using Gab Chat (the integrated version, not the end-to-end encrypted one) as the negotiating mechanism.
Here are some exemplary screenshots. Click on them to enlarge.
The landing page…..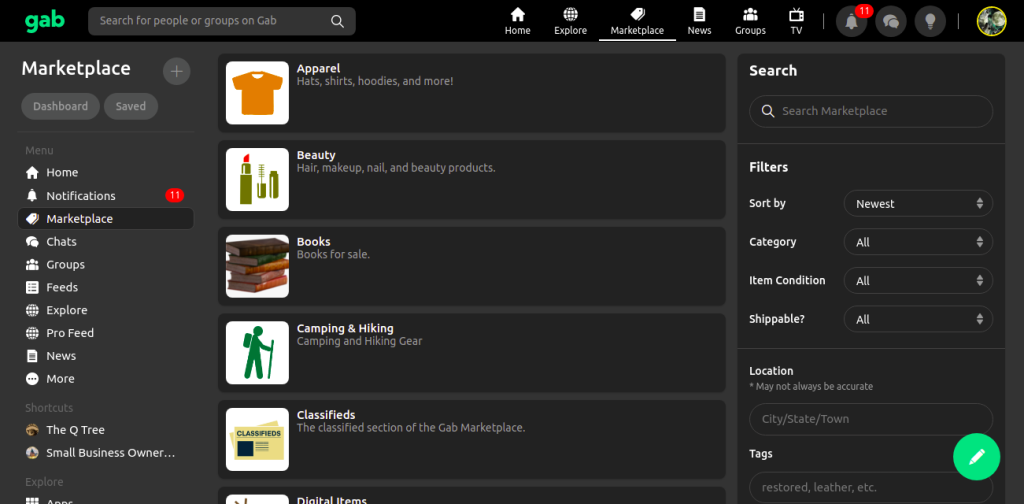 Electronics…..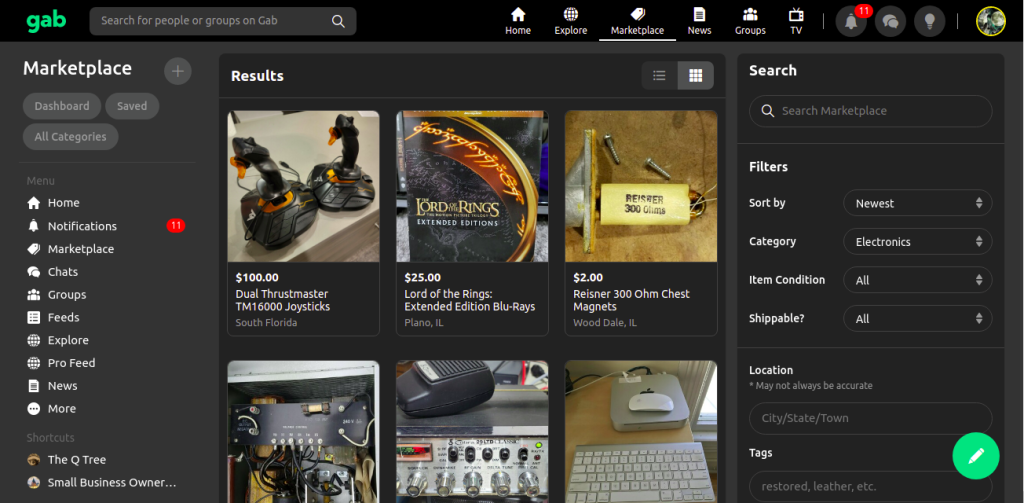 Beauty…..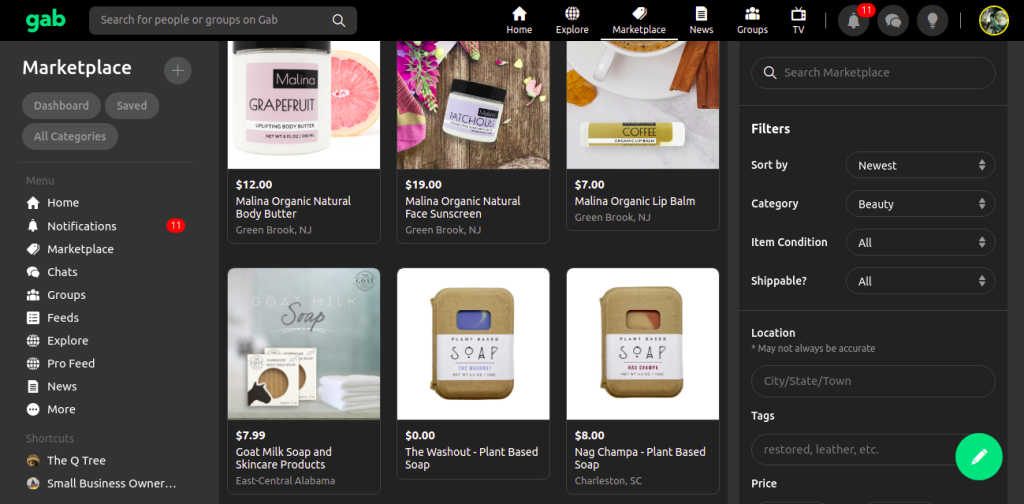 There are no bells and whistles now, but the goal is to soon integrate GabPay, their PayPal substitute that has been under development for some time now.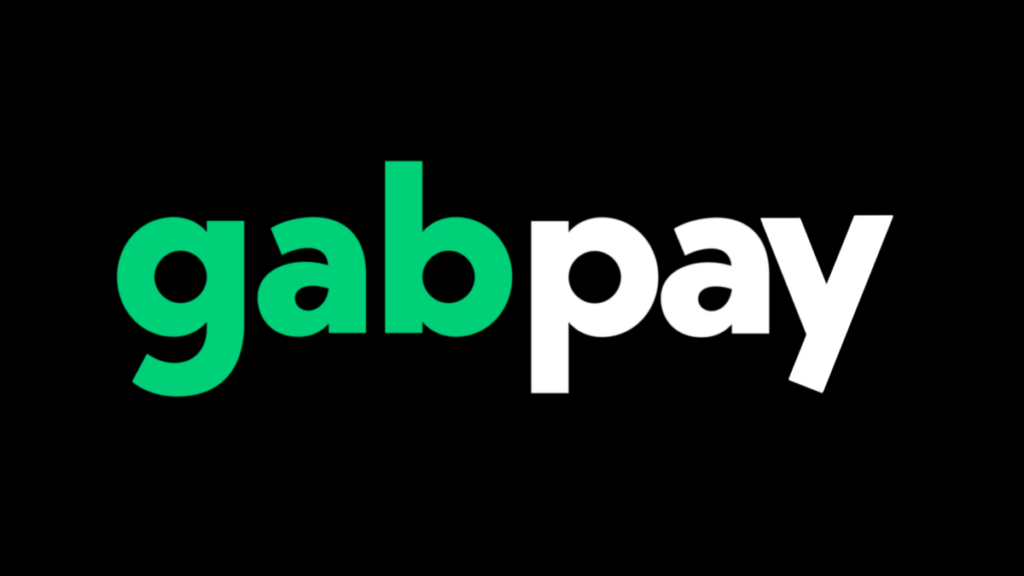 ---
Here is the text of the email.
Introducing the Gab Marketplace, a giant leap forward for the Parallel Economy on Gab!

GabPRO members can create listings for a variety of categories including books, electronics, tools, home goods, and more.

Anyone can view Gab Marketplace listings, ask about its availability, and chat with sellers to buy their items.

The Gab Marketplace can also be explored without having a Gab account and listings can be shared anywhere.

Gab does not handle transactions for Marketplace listings yet, but we will be integrating GabPay, our Paypal alternative, once it is live.

Sellers and buyers must converse amongst themselves regarding purchasing listings.
We have many different categories and listings are filling up quickly, be sure to check back often to see new listings added.

We've also created a Job Board and Classifieds section in the Gab Marketplace.

Sell those electronics you haven't used in forever, sell that Christmas gift you never opened, or anything in-between!

Upgrade to GabPRO to start posting Marketplace listings.

There are no additional listing fees and you can create up to 15 listings per day.

Join the Parallel Economy

Advertise Your Business on Gab

Reach 20 million+ people who share your values
---
It's not that full of items yet, but there is some intriguing stuff already.
Check it out!!!
---
Fake Science Normalized by Fake News and Fake Entertainment
Thanks to Sadie for showing me these truly egregious, horror-show examples of the absolute worst of FAKE SCIENCE.
BUT WAIT – THERE'S MOAR!
We have seen some of these already, alleging things like "pandemic stress" being responsible for clot-shot cardiac consequences. Those were bad, but now it's just becoming ludicrous.
It's very clear to me that the "Fake News" has been tasked with trying to GET PEOPLE TO INNOCENTLY RATIONALIZE the downstream effects of the FAILED plandemic and clot shot plot, whatever those might eventually be proven to have involved.
Trump really tried to get people to see the MEDIA ROLE in regard to "climate change" – that CLIMATE ALARMISM was basically a SIMULTANEOUS media hoax on both scientists and non-scientists.
As long as the media will defend the LIE that science itself, individual scientists, and scientists as a group, are ALL in full, 100% control of what they themselves think, then the TRUTH that the media controls what science thinks and says can be hidden from the public.
It is only NOW – at a moment when many scientists are WAKING UP to what the media has done TO THEM, and are actively TURNING IT OFF, that they realize the media was LEADING THEM.
Let me state this clearly.
FAKE SCIENCE – controlled by the media – is one of the greatest dangers to humanity EVER.
FAKE NEWS is used to lead Fake Science – to hint subconsciously to science and scientists where it's "going".
FAKE ENTERTAINMENT is used to normalize Fake Science – to raise the barriers to questioning it.
IT IS YOUR DUTY TO PERCEIVE AND REJECT FAKE SCIENCE.
Being moderately scientifically literate is now a SURVIVAL SKILL, just like being politically literate, or even being just plain literate.
We will continue to bash fake science here, and I personally will continue to appreciate all examples of it that you may find and bring here, because dissecting and analyzing fake science is one of the best ways to fight it.
REAL SCIENCE is making a comeback, and YOU, DEAR AND PATRIOTIC CITIZEN, are part of that GREAT AWAKENING.
---
Malone and Bhakdi Validated by "Pro-Vax" Paper
On Monday, I covered a recent paper coauthored by Dr. Peter McCullough, which hypothesizes that documented failure of the mRNA vaccines to activate the interferon system, in combination with documented migration of both vaccine-induced spike protein and specific interferon-suppressing microRNAs via exosomes, is behind a variety of health problems associated with the current COVID vaccines.
---

---
The hypothesis of this paper is based on rough but obvious signals from VAERS, existing mRNA vaccine data in the literature (interferons and related species, microRNAs, exosomes), and known mechanisms which would explain the VAERS signals if connected to the vaccine data.
I was only partway through that paper, when I was saying to myself "Good grief – why are we even USING these vaccines, much less mandating them?"
Now, as a kind of second strike, Malone has found a paper which not only confirms his suspicions and fears of mRNA vaccine problems, but which also perfectly confirms Dr. Sucharit Bhakdi's contention that the mRNA vaccines are producing too much of the WRONG antibody type and none of the two more desirable types.
You can go directly to Malone's Substack post here:
https://rwmalonemd.substack.com/p/a-health-public-policy-nightmare
Let me cite the beginning of this post – up to where Malone poses the big question.
---
A Health Public Policy Nightmare
Vaccine spike antigen and mRNA persist for two months in lymph node germinal centers… protein production of spike is higher than those of severely ill COVID-19 patients!
Immune imprinting, breadth of variant recognition and germinal center response in human SARS-CoV-2 infection and vaccination
Cell. Published: January 24, 2022
DOI: https://doi.org/10.1016/j.cell.2022.01.018
Highlights (per the journal)
Vaccination confers broader IgG binding of variant RBDs than SARS-CoV-2 infection
Imprinting from initial antigen exposures alters IgG responses to viral variants
Histology of mRNA vaccinee lymph nodes shows abundant germinal centers
Vaccine spike antigen and mRNA persist for weeks in lymph node germinal centers
The hidden highlight (lede) buried in this peer reviewed paper is that protein production of spike in people vaccinated with the Moderna or Pfizer vaccine is higher than those of severely ill COVID-19 patients! A person might ask, "How could that be?" In order to understand this, we must carefully analyze what the study shows.
---
I urge you to finish reading Malone's post about this paper.
LINK: https://rwmalonemd.substack.com/p/a-health-public-policy-nightmare
I ALSO urge you to read the paper itself (PDF is public), which looks at the same data, and cheer-leads vaccines, stating but otherwise ignoring EVERYTHING that Malone and Bhakdi are concerned about. Ignore the parts you can't read – there's plenty that you CAN read, and it is very instructive.
I will attempt to explain the difference between the two views of the same results, but let me give you the Bottom Line Up Front (BLUF).
The original paper was researched and written while the participants were fully under "Gates Vaccine Mind Control" and "Fauci Antibody Hypnosis", both of which cause scientists to rather blindly follow the laser-pointers which control their outlook on vaccine science.
Gates: Vaccines are the only legitimate way to fight viral disease.
Fauci: Antibodies which I designate determine if a vaccine is safe and effective.
These are the lies of SMART SCIENCE LIARS, because they're difficult to prove untrue in a way that normies can understand.
As Robert Malone notes, one of the most important facts in the paper [that the vaccines produce more spike protein than even severe cases of COVID-19] is a "buried lede", although I would go further and state that it was never buried, because it's not even a concern to the authors.
Once one accepts a priori that:
vaccines are good
vaccine side effects are obvious, immediate, and allergic in nature
spike makes antibodies, and antibodies are good
concerns about the spike protein are misinformation
…..then it is pretty much impossible for these COVID vaccines to do any wrong.
Just ask a scientist, who believes all these things BECAUSE OF THE MEDIA.
More spike protein means more antibodies, and more antibodies is good – RIIIIIGHT?
And if there are problems, it's the vaccine working! Just ask Jabcinda Ardour!
ANTIBODY HYPNOSIS WILL DO THAT. Under antibody hypnosis, anything which contributes to antibodies which Fauci highlights, is "good" – all other antibodies or other responses are either bad or irrelevant.
The authors of the paper make sure to say all sorts of good things about vaccines, and never say anything critical, despite the fact that they're sitting on all kinds of evidence that something is very wrong with these mRNA vaccines.
Example:
The appearance of virus variants, waning antibody levels after infection or vaccination (Falsey et al., 2021; Levin et al., 2021), and breakthrough infections in previously immunized individuals (Keehner et al., 2021) indicate that periodic vaccine boosting of immunity to SARS-CoV-2 is warranted.
REALLY? Some of us scientists believe the exact opposite – that these diverse FAILURES indicate that a vaccination strategy is dubious if not highly UNWARRANTED – but OUR view is called "misinformation".
Seriously – it's like hypnosis. The authors of the paper CANNOT SEE the things that Malone points out, or that Bhakdi pointed out.
Likewise, the problems which WE can see were clearly NOT found in "peer review", precisely because the PEERS are for the most part just as much under vaccine hypnosis and antibody hypnosis as the authors, so real and deep questions about the jabs are simply never going to get asked. And if any peers DO recognize the problems, they will keep their mouths shut, or "test the waters" gently, to see if any concerns are allowed.
Those who CAN see the problems, know enough to keep their mouths shut, if they want to remain players in the Science Game.
I go back to what I said earlier about the media – including the science media – including journals – literally CONTROLLING what scientists think – and that scientists have no clue. Sad.
Anyway, now that I've provided background of what is going on here – a "pro-vax" paper in which Malone finds shocker evidence of problems, let's discuss the specifics that Malone found, and that Bhakdi also predicted.
---
One of the first things that Malone catches is the persistence of both the mRNA and the spike protein in lymph node germinal centers – lasting for WEEKS instead of a few days. Note that this perfectly matches a clinical case that we featured here on these pages!
---

I have here an absolutely fascinating video (end of article) from Gab TV that fits right into everything I know about COVID-19 and the spike protein vaccines, like the last piece of a puzzle. The video is just under 1/2 hour in length, but it is FILLED with little AHA moments. An extremely articulate, healthy, …
---
Basically, this woman (on the left) got "long haul COVID" symptoms from a JAB – including massively swollen lymph nodes that lasted for WEEKS. That led to a lot of permanent damage. What she experienced is now explained PERFECTLY by what Dr. Malone postulates.
AND I NOTE THIS AS WELL. What Dr. Malone postulates (below), is exactly what The Ethical Skeptic noted as a CONCERN on Twitter in 2020, before the vaccines ever arrived! Yes, I have not gone looking for his tweet, but TES specifically noted that these vaccines are not "actual" mRNA vaccines – they are PSEUDO-mRNA vaccines.
WHUUUUUUUUT?????!!!!!
Yes. To evade immune protection from foreign mRNA, the vaccine mRNA uses a "pseudo" base to trick the human immune system into thinking it's not mRNA, even though it works the same way. It's something of a beautiful hack, but it's a hack.
Malone:
One very real hypothesis is that the substitution of pseudouridine for uridine to avoid the immune response is working so well that the mRNA is completely evading the normal clearance/degradation pathways. Hence, mRNA that is not being incorporated into cells at the injection site, is migrating to the lymph nodes (and throughout the body as the non-clinical Pfizer data suggest?) and continuing to express protein there. In this case, the cytotoxic protein antigen is spike. Spike protein can be detected for at least 60 days after administration of dose. Note that the duration of the protein expression was only tested for 60 days.
But it gets worse. After reminding us of the pathogenicity of the spike protein (merely citing others), Malone reminds us that the use of pseudouridine to evade immune cleanup is not actually necessary in mRNA vaccines – but it IS (and this is rather horrible) PATENTABLE as an "improvement".
Again, Malone.
To note: The use of pseudouridine in these mRNA vaccines is not the only option. It has often been hypothesized that the reason Dr. Kariko added pseudouridine to the mRNA vaccine was to make an improvement to the original mRNA patents that I was an inventor on. An improvement to an existing patent allows commercialization of that patent. It is an old trick. Remember, that Curevac does not use pseudouridine in its formulation and it is not required or necessary for a significant immune response. In the next generation of mRNA vaccine experiments (hopefully done in an animal model), it is clear that the issues of adding pseudouridine need to be addressed prior to any more of these vaccines going into humans.
So how much spike protein does this stuff produce? Again, Malone.
Knowing what we know about the spike protein in these vaccines, the study quantitatively measured spike protein levels in plasma after vaccination. Which, it turns out, are higher than the levels observed in a person with a severe COVID-19 infection. Just to write it, the fact that this only now being discovered or it it was known, released to the public is criminal in my opinion. This should have been characterized long ago, including prior to beginning human clinical trials.

That this has not been published or investigated more demonstrates the gross regulatory dereliction of duty by Pfizer, Biointech, Moderna, NIAID VRC and that whole crew. Using these vaccines, which include pseudouridine without fully understanding the implications and without the FDA requiring a complete pre-clinical toxicology regulatory package, including long-term follow-up, as is done with any other unique chemical or adjuvant additive is shocking. Then there is the novel use of the unique nano particles being used in these vaccines, which also were only marginally assessed, as shown by the Japanese Pfizer data.

Protein expression is not being turned off, because the immune response against the mRNA/pseudouridine complex is either not happening or is ineffective. It may also be that the mRNA/pseudouridine complex has a longer half-life than normal mRNA. The In either case, this is regulatory nightmare.

I do not know how to write this more strongly. This technology is immature. The WHO has approved six, more traditional vaccines, all of which the US government could license. These genetic vaccines are not the only option.
And just to make sure you get it, Malone quotes the relevant parts of the paper, and says it again.
Read that again: Protein production of spike is higher than those of severely ill COVID-19 patients!
As an understated closer, without mentioning him by name, Malone adds how THIS paper confirms a concern that Dr. Sucharit Bhakdi had about THE WRONG ANTIBODY TYPES being produced by the vaccines.
The paper also notes that the antibody response is IgG, not IgA or IgM. IgA and IgM antibodies produce a strong mucosal immune response needed for respiratory diseases, unlike IgG.
Finally, Malone makes this statement.
This Substack article has only skimmed the surface of the implications of this paper in terms of both the science and the malfeasance on the part of our government and pharmaceutical corporations. There is more to come on this issue.
You will note that, by implication, the AUTHORS of this paper clearly said nothing indicative of malfeasance. Now it may be entirely possible that they were "getting out truth" while keeping their heads out from under any funding guillotines, but they clearly evidenced no overt concerns for any problems.
And THAT is how FAKE SCIENCE works, my friends.
Lastly, let me add one of my own "concerns".
Allow me to repeat the authors' own highlights of the paper, for commentary.
Vaccination confers broader IgG binding of variant RBDs than SARS-CoV-2 infection
Imprinting from initial antigen exposures alters IgG responses to viral variants
Histology of mRNA vaccinee lymph nodes shows abundant germinal centers
Vaccine spike antigen and mRNA persist for weeks in lymph node germinal centers
To these FOUR items, I have FOUR responses, all of which I know Karl Denninger will get.
Leaving aside IgG being the wrong antibodies (see above), BINDING antibodies can still, also, be "wrong" (or more accurately "inappropriate") antibodies, depending on what happens next, including enhanced variants and ADE. NEUTRALIZING antibodies are the "most appropriate" kind. BINDING antibodies may or may not help. So DO NOT take this point as an automatic score for the vaccines. In my humble opinion, NATURE is likely smarter than Pfizer and Rochelle Alinsky on what to do here.
Original antigen sin. They're calling it. "Imprinting." It means that every exposure to an antigen can potentially MISLEAD the immune system for the purposes of the next exposure. Great. SO – how confident are you folks that these vaccines are giving a superior "imprinting" to natural infection? I am NOT confident, and in fact, I believe that the "pseudouridine error" is proof that NIH, Pfizer, Moderna, CDC, CEPI, and all the rest are not even remotely competent to choose the best "imprinting" for children. They are choosing the one that gives themselves the most power, control, and money. SHAME!
The vaccines are going to the lymph nodes. Well, well, well. Not only does this destroy the establishment TROLL talking point about vaccine localization in the deltoid muscle – it provides a nice explanation of the exosome-based spread of the spike protein and interferon-suppressing microRNAs.
Persistence of vaccine and thus-produced spike in the lymph nodes lasts for weeks. Add to this the liberation of spike protein in LIPID-BASED EXOSOMES into the bloodstream. What's that going to do? Why, it's going to SPREAD SPIKE IN LIPIDS to other places where lipids collect. Which means spike ends up in other organs. Which can potentially include organs (like skin and other glands) which SHED LIPIDS. Which includes breast milk (dead infants in VAERS) and skin oils (see prior posts on this blog, where my incredulity about "shedding" was overcome). AND don't forget the ovaries. Etc.
So – that is where we are.
And where is Fake News on this? Totally absent.
We're not only the news now.
We're the science now.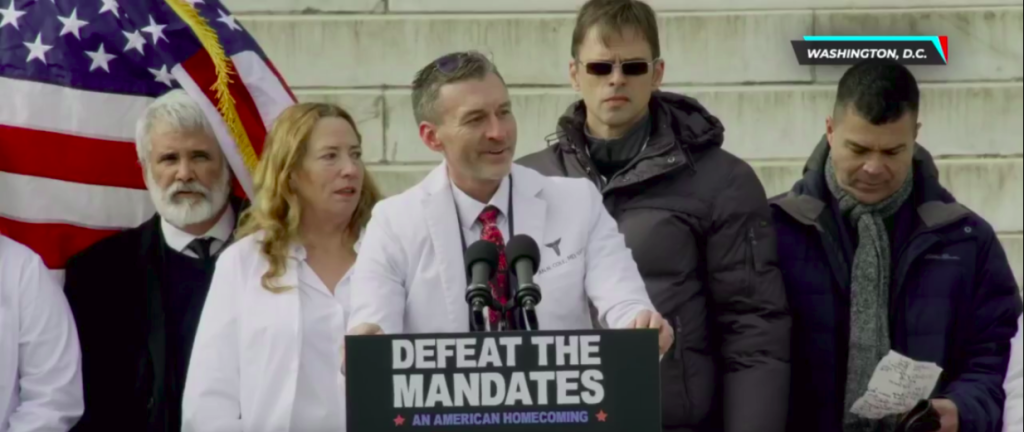 ---
ENJOY THE SHOW.
Thank you all for being here. Have a great weekend.
W