Hey, it's not every day that I get to post something that's not only about the unspeakable issue of vaccines, but is both PRO-VAX and ANTI-VAX at the same time.
I mean, what's the use of FREE SPEECH if we can't use it to troll EVERYBODY – including PENCILNECK?
Whoops – WRONG PENCILNECK. Let's try that again….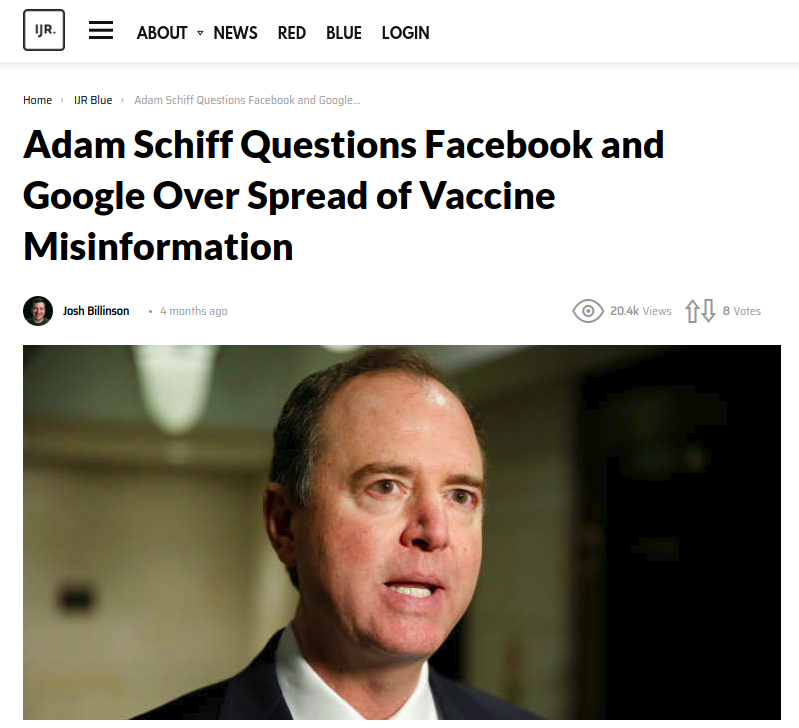 THERE we go. That's "better"!
Schiffty don't like what he calls "misinformation" about vaccines. Well, consider this an OPINION piece, kinda like a RESTAURANT REVIEW. You can't "misinform" in an artistic review of "so bad they're good" side effects. Particularly when the flavorful review is comin' from a connoisseur of dark beers, overpowering "old man" colognes, shockingly compliment-getting retrograde fashions, and KICK-ASS IMMUNE RESPONSE.
Not to mention wife-appalling HAWAIIAN SHIRTS.
Yeah, think of this as a CRITICAL REVIEW of the Italian medical opera Vaccino Zoster Ricombinante Contro il Lupo. Which as you will see is not exactly Springtime for Shingles, but it gets the job done and has the POSERS and LIGHTWEIGHTS among the "appassionato di anticorpi" running for the DOORS.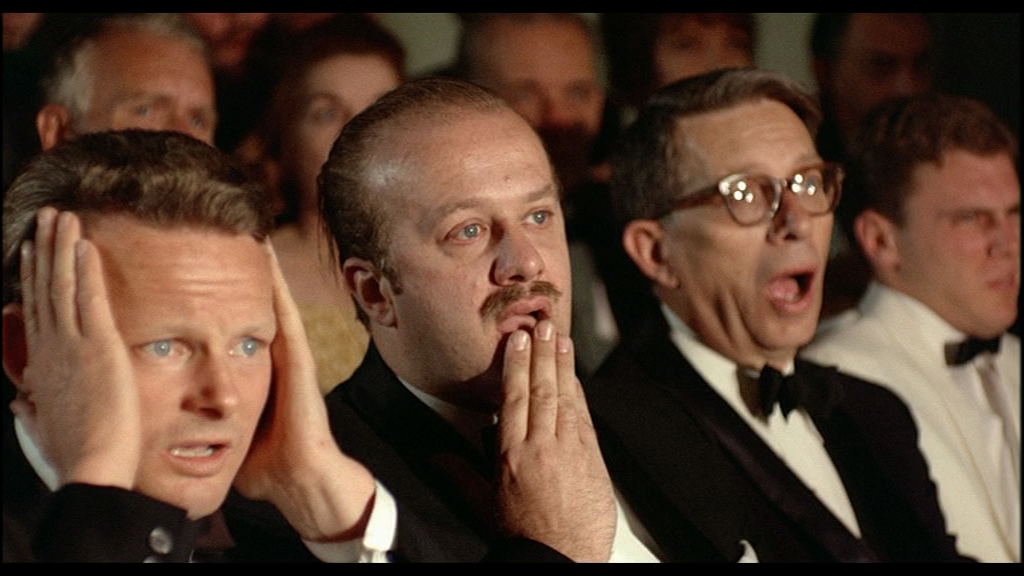 "Immunity? You want IMMUNITY? You can't HANDLE THE IMMUNITY!"
Yeah. And while that FAT LADY named Zoster Booster ain't sung yet, the VIRAL TABLOID NEWS is running for the phones with the STORY OF THE CENTURY!
STAND BACK.
THIS TRAIN don't carry no PENCIL.
I mean NONE.
---
Now,
you have to understand that I actually LIKE getting vaccinated.
I was in school when the POLIO vaccine came out, and mothers BEGGED to come to school to MAKE SURE their children got the vaccine. MOMS talked about polio all the time. And so did kids. We asked LOTS of questions:
Why do those weird canes look like that?
Why do they call it the March of Dimes?
Can you still breathe in a wheelchair if you get polio?
How bad is the iron lung?
Was the president who had polio ever in the iron lung?
Why doesn't the vaccine help people who already got polio?
The first time I got vaccinated, I cried, like most of the kids. The second time, however, the nurse taught us that if we laughed before she stuck the needle in, it wouldn't hurt enough to make us cry – and she was RIGHT. And while this wasn't the FIRST psy-op taught to me, it would always remain one of the best and most useful.
We knew we had to get the vaccine. Nobody wanted to end up like the "cripples" – or "the handicapped" as one said in more polite company. They were everywhere. You could not go downtown – even in our small town – and not see them.
Some were from The War, or maybe Korea, but by the time they cured polio, there were more people disabled from polio – or at least it seemed that way.
My babysitter – or "sitter" "for short" – was born in the 1800s. She was old, but tough as leather, and sharp as a tack. Nowadays, she would be considered "remarkably spry", but there were many tough old birds like her, back then. She could recite hundreds of Bible verses perfectly. She hadn't just SEEN wagon wheels by the sides of barns like we did – she RODE in wagons – covered and uncovered – as her main mode of transportation – long after the first cars and trucks appeared. She had perfect memories of two Testaments, two World Wars, and every kid she ever "sat".
Most of all, she had experienced almost every major communicable disease EXCEPT polio. She could tell you ALL ABOUT THEM. Everything you wanted to know. She may have been a nurse when she was younger – I don't remember. She did indeed live a rather extraordinary life.
Her BIGGIE was SMALLPOX – and she had the scars to prove it. While not all smallpox scars look the same, hers appeared as big, roughly circular, dark brown spots on her arms, legs, hands, face, and neck. She had some on her body, too, that she swore were there, but never showed us.
Compared to many people with more "pock-like" smallpox scars, hers were not bad at all – really more like big moles or nevi, though not quite beauty spots, so she never saw fit to have them removed, even though such things had become possible by the 1960s.
She was PROUD of her scars, and GRATEFUL that God saw fit for her to live.
With such things not only known to all of us, but topics of casual discussion, the idea of not getting vaccinated was regarded not as some kind of option, but rather as a misfortune. As in, "Did you hear? Eleanor CAN'T get the vaccine – she's allergic to it." "Oh, no. I'm so sorry for her. Are they sure? Can't they they come up with a different kind of vaccine for people like her?"
All of us got the smallpox vaccine. The smallpox vaccine would typically produce a big welt on your shoulder, which would then heal to a big scab and fall off, leaving a very typical SCAR. The vaccine scar was not nearly as bad as a smallpox scar. All the women and girls had the vaccination scar, except my sitter, who didn't need it. Sometimes you had to look a bit to find the vaccination mark on a girl's shoulder, but it was always there.
Here is a good link to learn more about smallpox and its cure by vaccination, as taught in the context of some Fake Entertainment television show about time travel.
LINK: https://www.outlanderanatomy.com/smallpox-and-the-devils-mark/
And HERE is where we are introduced to the ideas behind Retrosynthetic DINOPOX.
---
THE IDEA OF AVOIDING SMALLPOX
by INOCULATION – basically "special, controlled, intentional infection" – using the smallpox virus ITSELF is called "variolation". Although people didn't know that it was a VIRUS, they knew that certain types of exposure to smallpox were "less deadly" than others. In fact, the rather horrifying idea of "sniffing powdered smallpox scabs" or "scratching fluids from a smallpox infection into the skin" reduced the mortality from upwards of 30% (the exact figure depends on who one asks, and at what time in history one is talking about) to only 2%. This was definitely practiced in China in the 10th and 16th centuries, and may have been practiced about 2000 years earlier in India.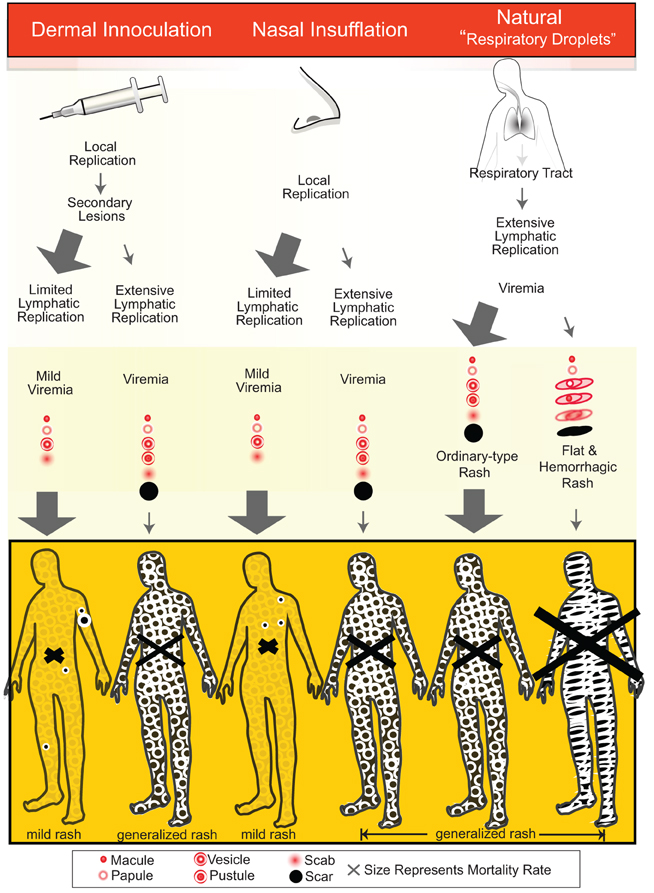 The idea is that you will definitely get it, but it will be mild and you almost always won't die, knock on wood.
Controlled exposure to the deadly contagion, so that one might live.
The next powerful advance, however, was not variolation but vaccination – so named because it used the much less dangerous COWPOX to give immunity to both cowpox and smallpox.
Finally, nowadays, when vaccination for smallpox is done, it uses not cowpox but the related vaccinia virus, which again gives immunity to both cowpox and smallpox as well.
So now let's talk about SHINGLES and the SHINGLES VACCINE.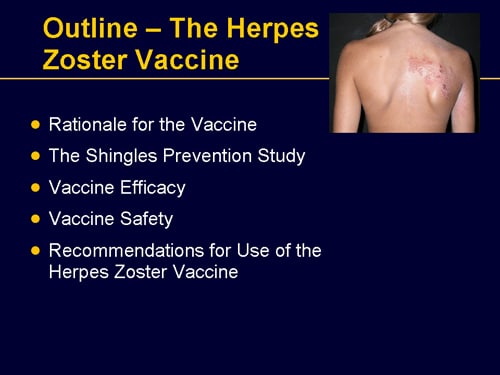 Shingles is basically what chickenpox looks like when it COMES BACK FROM DORMANCY later in life. And chickenpox is a bit LIKE smallpox, but it is really a different beast, which is not protected against by the smallpox vaccination. It's a WHOLE 'NUTHER POX – and MUCH less serious.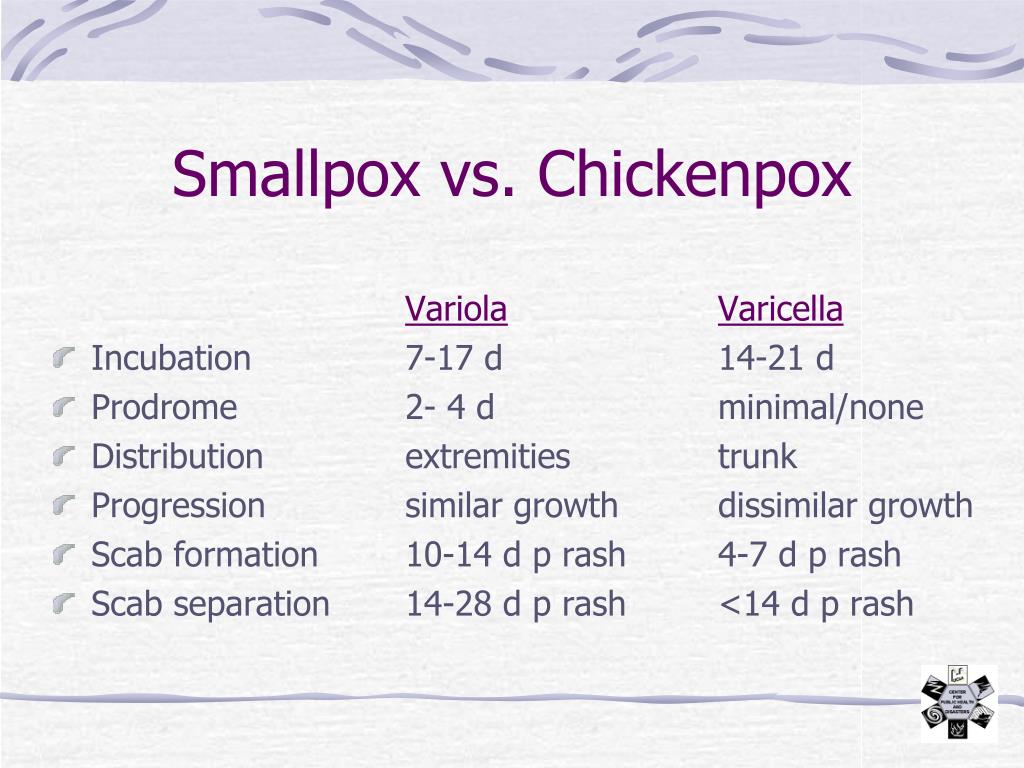 The chickepox vaccine was a replacement for what WE had as children – CHICKENPOX PARTIES – in which all the moms would make sure their kids GOT CHICKENPOX at a "good age", when the disease was mild, the child old enough to understand English, and the outcome assured – a LIFELONG immunity against chickenpox. Not only that – the "recurrence disease" of "shingles" – which does NOT present AT ALL like chickenpox – was not common for those who actually HAD chickenpox, and not the vaccine.
Shingles is NOT a fun disease. I've had it once, and it tried to come back at least once. The treatment was the same in all cases – ANTIVIRAL drugs to lessen the severity of the disease and then beat it back – something that actually works rather nicely.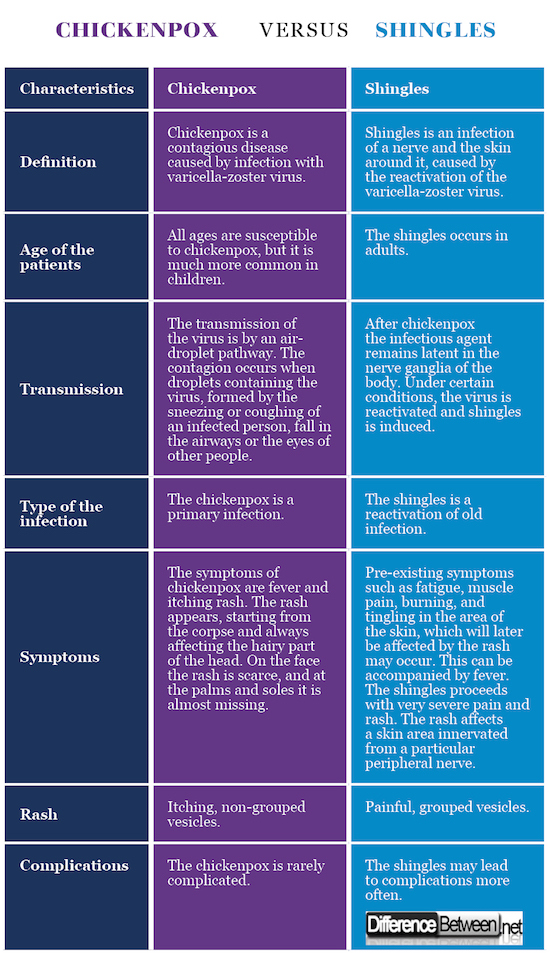 The first time I had shingles, in my early 50s, it struck one of the upper quadrants of my head. I thought that I would be permanently disabled. I could not even think during the periodic bouts of debilitating head pain – which was accompanied by a kind of overall sensory nervous dysfunction – something a bit like electrical shock. I literally began retirement preparations, knowing that I would be unable to function in an office environment any longer.
I was very lucky that the antiviral drugs kicked in quickly, lessening the severity enough to work from home, and eventually ending the bout with no permanent nerve damage. Had it not been for antiviral drugs, I would have had to go on disability, or retire early.
When shingles tried to come back, I knew the early warning signs – which for me are certain very characteristic lesions – and I got the drugs immediately. It was a smart move. The disease backed off right away. And although it never progressed that far again, I did get periodic "super-early signs", which told me shingles was still lurking, waiting to strike again.
SO – you can imagine why I might want to consider the shingles vaccine, despite SO many reports of nasty side effects.
Shingles SUCKS for Wolf. A mildly sucky vaccine is MY COWPOX.
Only – it's not. There IS no cowpox for shingles.
However, the NEW shingles vaccine – a very high-tech combination of FAKE VIRUS (recombinant surface glycoproteins of the Herpes Zoster virus, expressed in cell cultures) and IMMUNE RESPONSE PROVOCATEURS (meaning adjuvants) – is just as good, if not better.
A good description of the vaccine itself is here:
https://www.rxlist.com/shingrix-drug.htm#description
A good description from a pharmacist's viewpoint is here:
Like COWPOX, which offers lifetime immunity to SMALLPOX, but through a very mild ACTUAL disease exposure – DINOPOX is gonna make you a bit ill. HOWEVER, in my opinion, it's a whole lot better than real shingles, and well worth the problems.
Note that dinosaurs can be bigger than cows and are theoretically related to chickens, which however have nothing to do with chickenpox. How the name "chickenpox" was attached to chickenpox is not entirely clear. So while Dinos being Retro to Chickens is TRUE but IRRELEVANT, the SYNTHETIC nature of the vaccine is both true AND relevant.
The surface glycoprotein – obtained through recombinant DNA technology – says "this is what to attack". The TWO adjuvants – including a new and powerful tree bark substance, say "respond to this stuff DRAMATICALLY".
What is VERY interesting, is that the symptoms of this "fake disease" caused by the "fake virus", which gives one much better immunity than even SHINGLES ITSELF (think about that), are actually both a bit like chickenpox, and a bit like shingles, only MUCH, MUCH milder than either – IN MY CASE.
I am only talking about MY CASE. More on that later.
I experienced at first a dull, mild pain, then very minor swelling, and then creeping surface redness at the injection site, in my upper arm. The redness grew within a couple of days to about 4 inches in diameter. The redness – which was HOT TO THE TOUCH – was still visible, but slowly dissipating, after the better part of a week.
The injection area – my upper arm – looked and felt, quite frankly, like I had been hit with a line drive baseball – but without any initial pain or later bruising. There was no sharp pain like a bee or wasp sting, but there was a very persistent dull pain, much like that from blunt force trauma. It was somewhat itchy, but not unbearably. The redness resembled – well – chickenpox. It was kind of bright and lobster-like, and NOT terribly rash-like. People might call it a rash, but it was not like an allergic surface rash, which thypically includes both edema and inflammation.
I also got a couple of ACTUAL CHICKEN POX – one near the injection site, and one on a random place on my belly. The redness matched the injection site, and the pustules matched my memory of chickenpox.
The most interesting symptoms, however, were those that resembled my own prior case of SHINGLES. These included both a kind of general, mild, "electric shock" sensation, over my whole upper body and head, and a stronger, cranial upper-quadrant, "electric" neuralgia in the exact area where I had debilitating pain during my first case of shingles.
However – and this is important – I did NOT have the pain associated with shingles itself.
The characteristic lesions of my shingles attacks were also NOT present.
Overall, I think this is quite possibly the STRONGEST vaccination I have ever received. The immune response is clearly BIGGER than anything I have yet experienced.
---
SO……
knowing what I know now, would I recommend this shot?
I would say, for anybody in my shoes – one who has NOT had significant reactions to vaccines before, but who HAS had nasty experiences with shingles – that it is a BETTER option to take this new Shingrix vaccine, than to endure the far greater risks of shingles. That is just my opinion, but it IS my opinion.
Others need to weigh the risks without any recommendation on my part.
Use what you know. Think about it. Make an informed decision.
Here are some links.
Pay SPECIAL ATTENTION to the COMMENTS on the last one, where people who had negative side effects dumped a LOT of anecdotal information. This is NOT useful statistically, but it is EXTREMELY USEFUL to know the DOWNSIDE RISKS. These bad cases will PROBABLY NOT happen to you, but they COULD. This information is VERY USEFUL in – say – planning that trip with the non-refundable tickets.
You know what I'm sayin'? Yeah. You know what I'm sayin'.
---
https://www.cdc.gov/vaccines/hcp/vis/vis-statements/shingles-recombinant.html
https://www.cdc.gov/vaccines/vpd/shingles/index.html
https://www.cdc.gov/shingles/vaccination.html
https://www.cdc.gov/shingles/downloads/shingles-factsheet-adults.pdf
https://www.cdc.gov/shingles/downloads/shingles-factsheet-hcp.pdf
https://www.consumerreports.org/shingles-vaccine/new-shingles-vaccine-shingrix-what-you-should-know/
https://en.m.wikipedia.org/wiki/Chickenpox
---
SO…..
My final verdict – FOUR out of FIVE STARS.
Yeah, Dinopox is all that, but I'm still waiting for something with a bag of chips.
W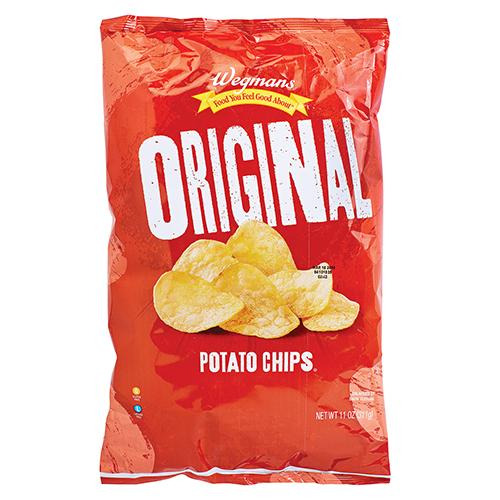 PS – So what is YOUR opinion about the new shingles vaccine, or related topics?