It's Fight Back Better Friday again! Wolf's Pub has opened its doors. Today we celebrate! Today we toast the gamer investors who took on the Wall Street part of the SYSTEM and beat the tar out of it. The GameStop Story lit the match that has started another populist fire. If you go to the link, you will see that Wall Street is finally getting why American citizens are so ticked off. From the article:
"Buying GameStop "isn't about greed," one user wrote on Reddit, after citing all the recessions "they" caused and the times "they" got bailed out with taxpayers' dollars. "It's about taking back what's ours, what we've already paid for."
Note the quotes around 'they'?
We laugh.
The populist fire ain't going out anytime soon.
In honor of our populist investors the pub presents a sweet and tart liqueur called Limoncello as today's special. Oh, the magic of Limoncello! I first tasted it at an Italian friend's party. It was late, there were only a few of us left, and we had been laughing and eating for hours. Our host slipped away for a moment and returned with a most intriguing bottle.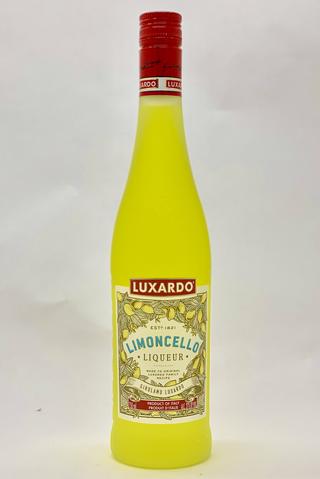 Out of the bottle shone liquid sunshine. The bottle was frosty cold, having been stored in the freezer. He gathered a few small glasses and poured a finger or two in each. Then he sat back to watch. Sweetness, light, slight tart, thick and smooth, it was so delicious we held it in our mouths and swirled.
Now Limoncello has a very young history and you can read about it here. It really only came into worldwide prominence in the 1980s, but people will tell you that the Italians have been making homemade Limoncello for their families for generations. Here's a short video showing how easy it is to make your own.
Distilled spirits, macerated lemon peels, water and sugar. That's it. Sweet. Tart. Merry-making. Sounds like our gamer investors, no? God bless them and keep them and make His face to shine upon them. And always, Lord, please provide a frosty glass of Limoncello to let them know we love 'em!
HOUSE RULES
Just the usual, but important, reminder to keep things civil at the pub. These are uncivil times we live in, but we can push back on that which seeks to tear down honest and lively debate. The bouncers are happy to show you the Rules or send you off to the Utree if you're in the mood to brawl. However, I suggest we settle for a Dammit Doll.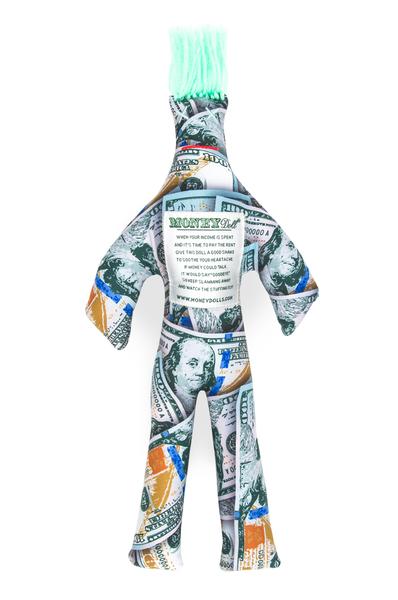 Made for all kinds of occasions (I find the road rage doll to be just the ticket), there is a Dammit Doll for every stressed out and foul mood. Perhaps there will be one soon for Resident Biden. Here's one for all the hedge fund managers out there. Enjoy!
Now that we have that settled and our glass of Limoncello is in hand, let us talk ghouls.
The ghouls of the NWO SYSTEM, the banksters, the UniParty, those soulless globalist creeps that censor us, lie to us, beggar us with taxes and unfair business practices, that traffick women and children, that want to stick muzzles on our faces and swabs up our arses in order to humiliate us–they are NOT GOING TO DEFEAT US.
The people of the WORLD, let alone the people of the United States are AGAINST TYRANNY. We will always yearn to be free. Liberty is hardwired into the human psyche, thanks be to God. The Cartel SYSTEM is beginning to totter even as they desperately seek to consolidate power and suppress dissent. Every day brings more revelations of the SYSTEM they have in place to keep us enslaved.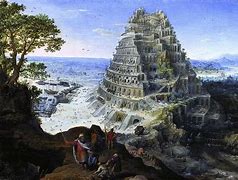 The Tower of Babel is shuddering as an invisible finger begins to write upon the wall.
JOE BIDEN DIDN'T WIN
And we know the UniParty knows it, too.
We hold the line. We speak the truth. We never give in. We never give up. No matter what.
That's why the revolt against Rep. Liz Cheney is going to reverberate for a long while. Her vote to impeach President Trump was the match that started yet another populist fire against the UniParty. Politico wrote a piece about her that is as nice as can be.
We laugh.
That both wings of the UniParty are circling the wagons around her in an attempt to save their queen just adds more flame to the fire.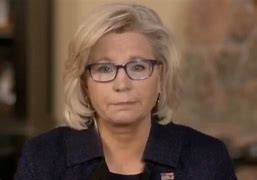 Trump Loyalists Want To Punish Liz Cheney. So?
From the article:
"What looks arrogant and even contemptuous in one light looks principled and conscientious in another. Her move raises the question of whether paying a near-term cost — in challenges to her leadership position and vitriol from Trump partisans — can pay a long-term dividend in enhanced national stature."
Queen Liz is betting on the wrong stock. Get ready to be divested of your position, you vile wench.
Amanda Shae was interviewed by Steve Bannon while at the Wyoming rally against Liz Cheney yesterday. When questioned how people feel about that globalist puppet, she said:
(If video doesn't work, go here to find Episode 690, Part 3, for the full interview with Amanda.)
We have our work cut out for us, but we are up for it. The PPC (permanent political class) and the CCP aren't going to be defeated without a fight. The flame of liberty ignites in a place like Wyoming. It works its way to Wall Street. It lights anew in every little town and county in these United States where patriots are willing to take a stand and fight. We will take back our country.
The Four Rs
RELENTLESS
RESOLVE to
RESTORE our
REPUBLIC
We aren't going to shut up. We're sick and tired of bailing out the elite institutions with our tax money, and we're done with sending our kids to fight in wars that have nothing to do with keeping our citizens safe and prosperous.
They are bleeding us dry. The soul sicknesses of Greed and Lust have consumed the Cabal.
We are chattel to them. That is what Queen Liz Cheney thinks of us. We are to be used to further their goals, and all us serfs can go to hell.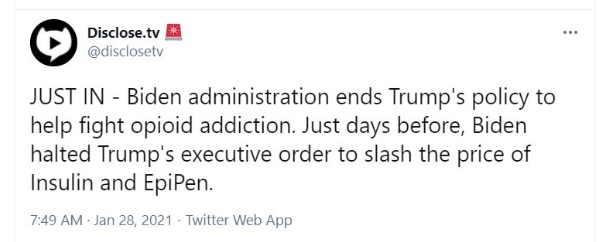 You can see above just how much Resident Biden and his handlers love the people. Well, let us ponder for a moment the goodness and decency of a man like Mike Lindell. The My Pillow businessman has founded the Lindell Recovery Network for those struggling with drug and alcohol addiction. This is where his heart is, and what a great heart he has.
THE GLOBALIST CARTEL IS ATTEMPTING TO DESTROY HIM, so let's buy more pillows!
LRN is not a traditional treatment center, which often fail to effect lasting change.  It is about heart restoration. Click over to watch Melissa Huray talk about the LRN on War Room, Episode 690.
If someone you know needs help right now, share the website with them. It's all free. Healed hearts are valiant hearts.
SPIRITUAL WARFARE
If you missed John Paul Rice in Wednesday's thread, here he is again. Watch the video. THIS IS WHAT THEY ARE DOING TO OUR CHILDREN:
Some major points:
* According to UNICEF 40 million people are trafficked each year.
* 5.5 million children are trafficked. Many don't live past the age of 7 or 8.
* It is a $150 billion a year industry.
* Ghislaine Maxwell, when questioned about all the disadvantaged girls that had been abused by Epstein and others, was reported to have said, "They are trash. They are nothing."
* Some of these children are actually sacrificed. "They are murdering them for pleasure," according to Rice. The depraved ghouls are harvesting the organs of children in China.
* There is a pipeline of children that goes straight from Haiti to the Vatican.
* It is not about Right or Left, Democrat or Republican: it is about a "Unified Cabal of Controlled People" who keep the fear going to distract you and keep the trafficking, the depopulation plans, the financial rape of the US populace and other crimes hidden. The MSM PURPOSELY protects and hides these crimes. They KNOW. They KNOW.
THEY WANT THE POWER OF LIFE AND DEATH OVER US. They think of themselves as gods. Who could miss that they brazenly trotted out that EXPOSED PEDOPHILE PERVERT, Hunter Biden, while the Sniffer-in-chief took the oath of office. Revolting. Utterly revolting.
If ever there was a time to stand up and not be quiet, it is now. If they shut one of us down, another of us steps up. Endlessly.
JOE BIDEN DIDN'T WIN.
FOREVER AND EVER. Amen.
IF NO ONE IS FOLLOWING, YOU AIN'T LEADING.
"Be strong and of a good courage, fear not, nor be afraid of them: for the Lord your God, He it is that goes with you; he will not fail you, nor forsake you." Deut. 31:6.
GOD IS ON OUR SIDE.
Let us prepare to pray as we've never prayed before.
Salve Regina chant:
Here's a little history about WW2. FDR and Churchill met secretly in August 1941 and talked for four days about American support of Great Britain against the Nazis. Churchill carefully picked out hymns to sing during a service on board ship, among which was "Onward Christian Soldiers."
And here is the hymn. God will hear our fervent prayers and we will see a mighty work done for us, our children, and for the world.