The Pub is OPEN!
Yeah, we still have staffing problems, but who doesn't under China Joe?
While off to a rocky start, we are staying open as many days of the week as possible, just like some of the small businesses that I patronize.
Keep up that LOCAL PRESSURE on the Biden cabal by going to school board meetings and supporting TRUE non-monopoly capitalism – it SKEERS Kapo and Little Red Jen somethin' FIERCE.
Likewise, patronize those SMALL BLOGS that provide new viewpoints and ideas!
---

We Serve Whiskey And Guns To Indians Here!
Yup! FREEDOM is GOOD TROUBLE, and we're in favor of it, for everybody, much to the consternation of our local maskies and vaxxies.
---
I had the special pleasure of being "refused service" by a maskie recently – he simply walked away from the cash register and went into the back. Some of it was due to race. Having been "not served" because of race before, I can spot that fairly easily, and this person was not exactly "hard to read".
Three other staffers (all forced to wear masks, sadly) came to my assistance and took my order.
I maintained a pleasant demeanor, as part of one of several psychological warfare tactics that I have adopted recently, in fighting against the VAXZIS and MASKZIS.
---
While our beloved REAL bartender takes a needed break of unknown duration, we continue to ENDEAVOR TO PERSEVERE.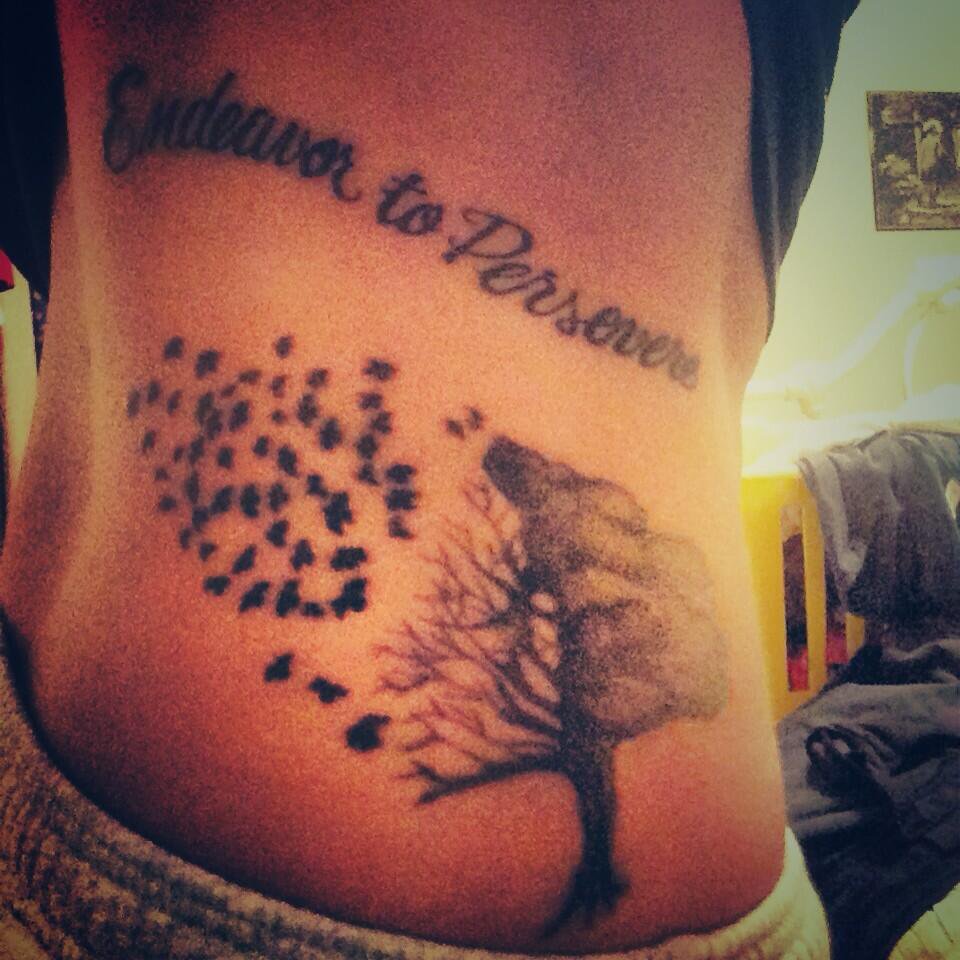 So what's on the ODD BAR'S CRAZY MENU this week?
We've served alcohols our first week, including menthol, ivermectin, and hydroxychloroquine.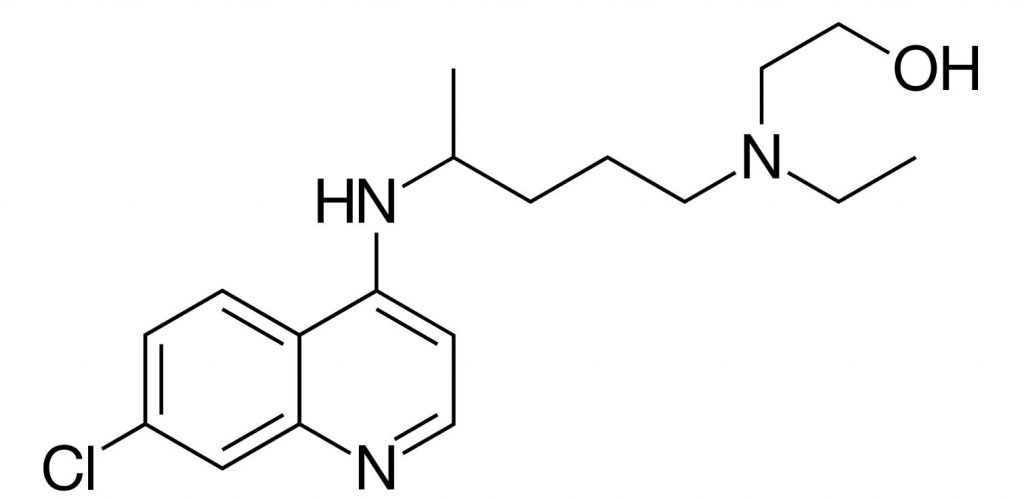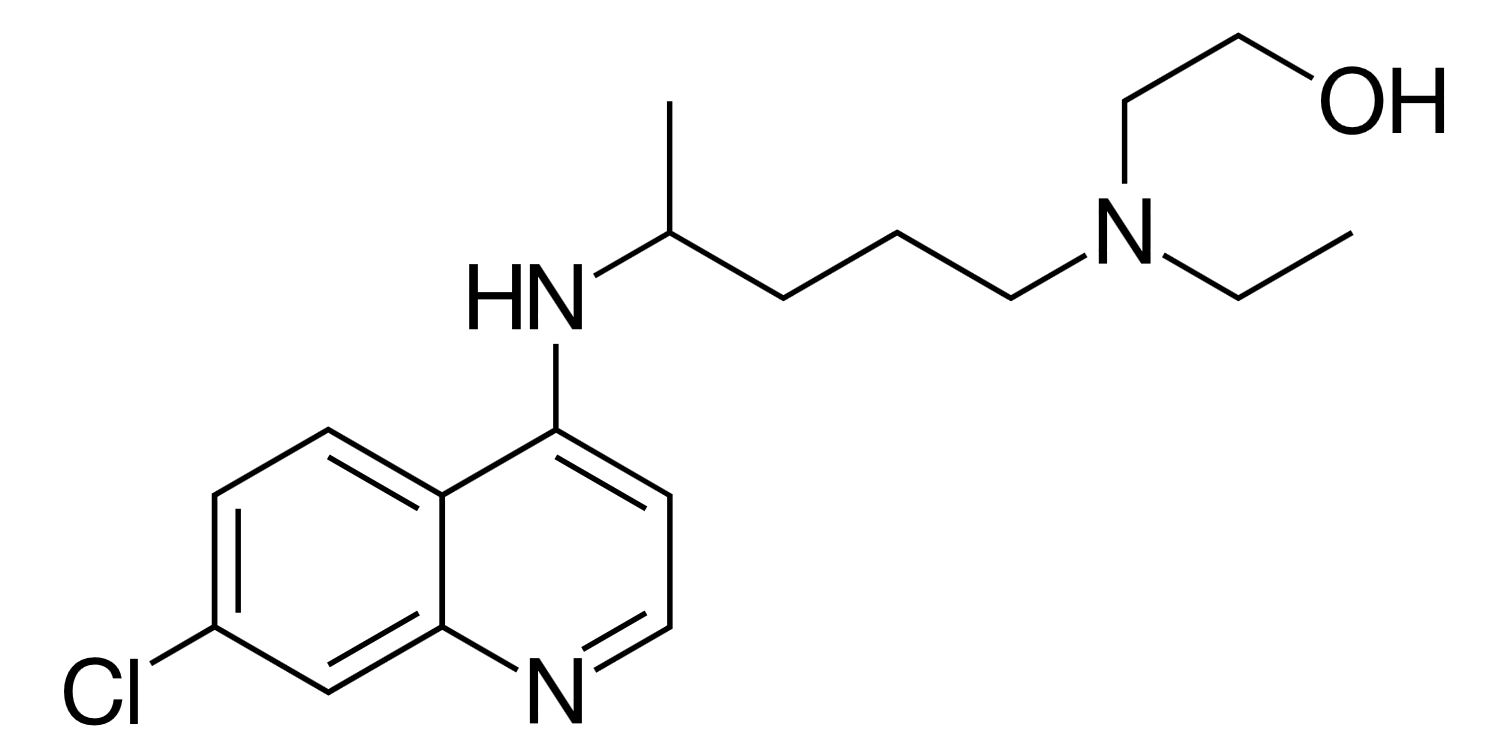 Next, we served amines , including second generation antihistamines.

Today, we'll toast each other with an element that we'll borrow from Steve…..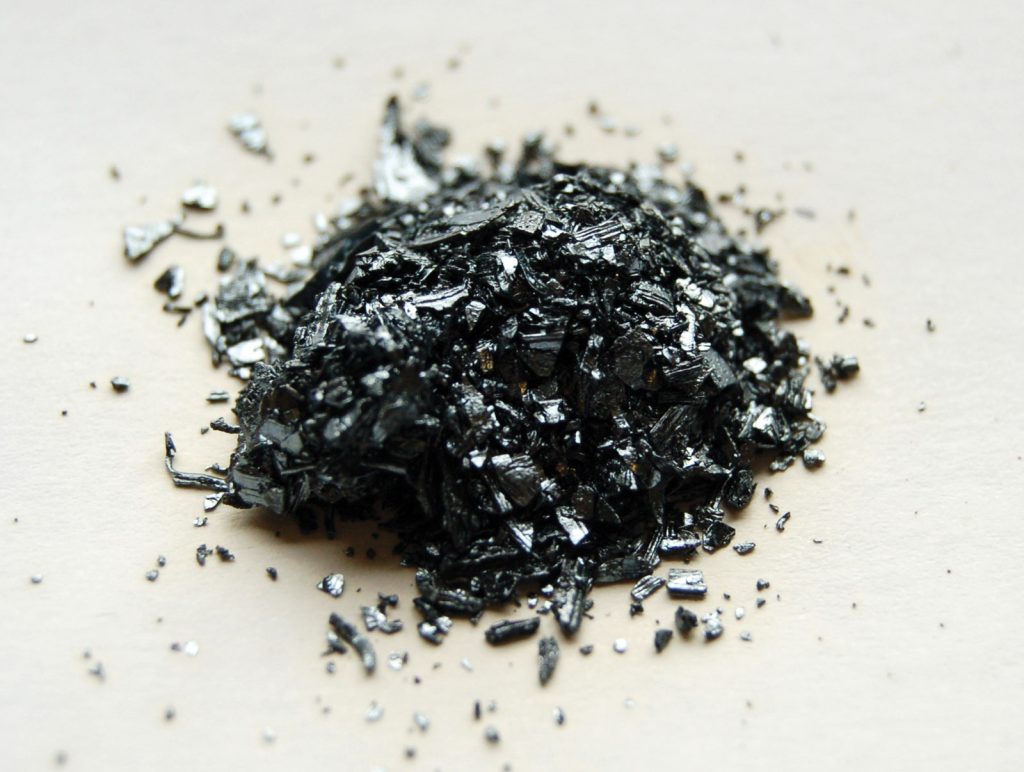 …..and some very special natural alcohols and derivatives, including among the 4 of them, 3 terpenoids, 2 phenols, 1 ester, and 1 ether.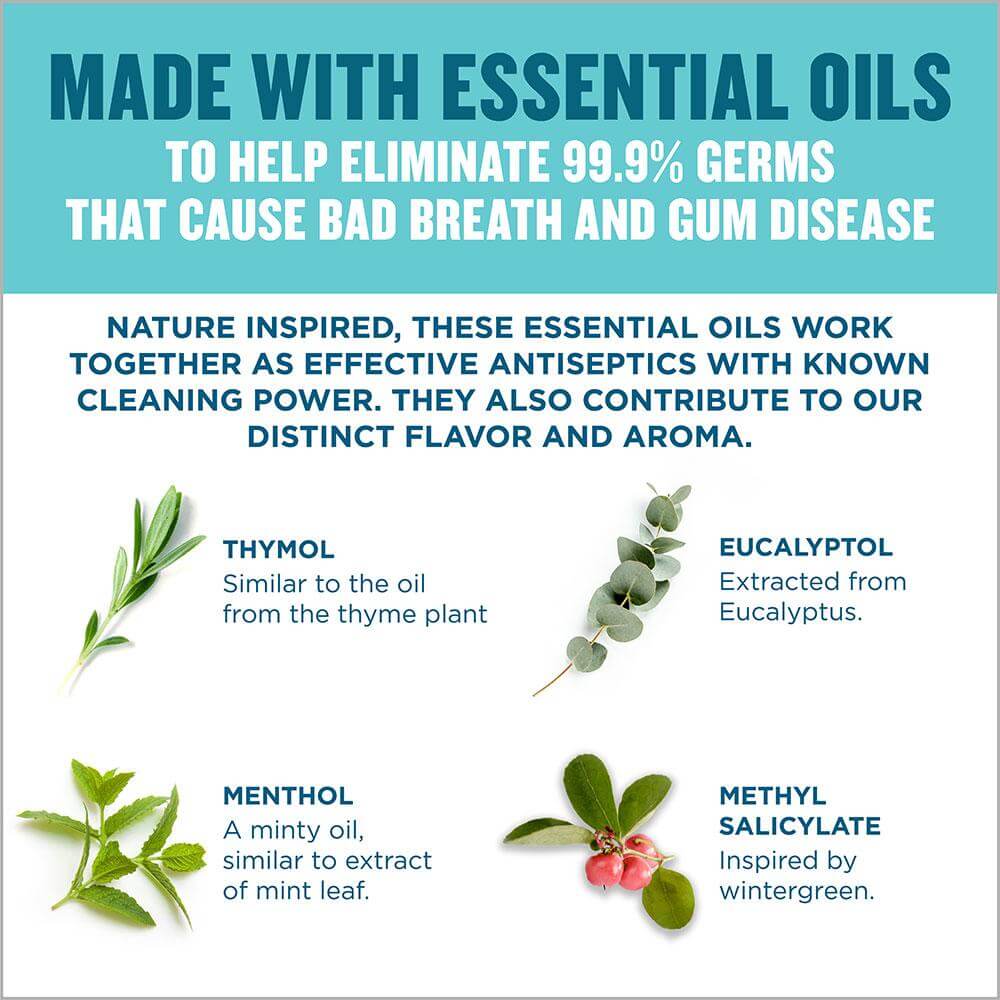 More on these wonderful "liqueurs" later!
---
Christmas Spirit
There's still time to spread omicron! GET BUSY!!!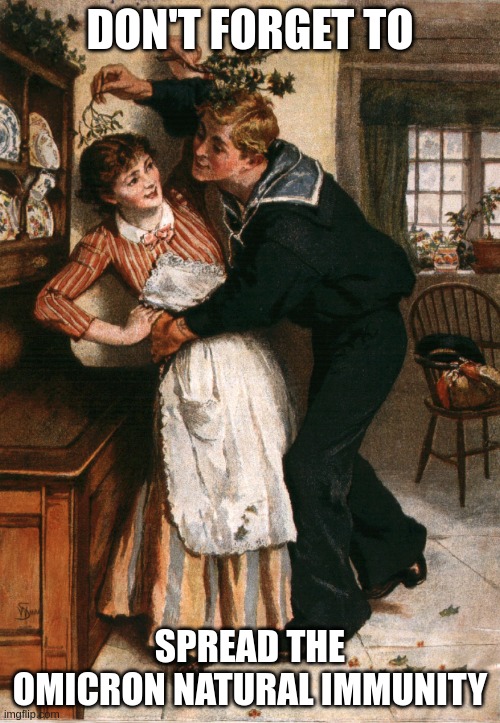 While we do have some members out with Omicron now, including Brave and Free, the real question is whether we're going to see a big peak in March and April, like we did in 2020.
And if you're gonna get sick, you might at least consider having some willing cohort, looking for that natural immunity, to get sick with you!
thank you pictures
Ah, thanks to SMILEY for reminding me of the goofy fun of these wonderful but stupid GIFs called "Blingees"!
And now, the rules of the pub.
---
HOUSE RULES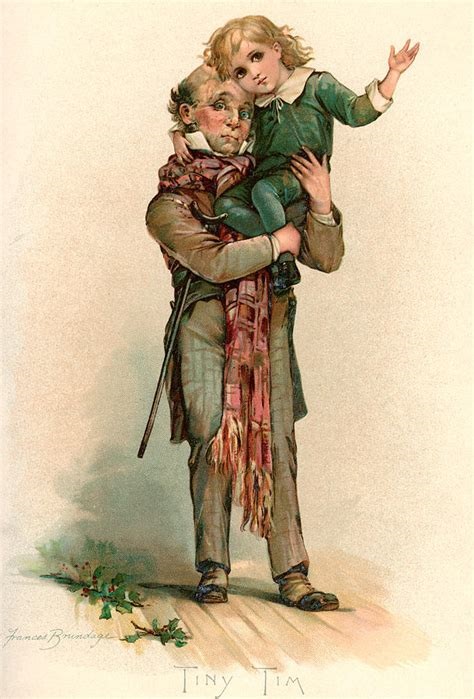 God bless us, every one! Tiny Tim had such a beautiful soul. He hadn't a mean bone in his body…unlike most of us. But in keeping with Christmas, we promise to honor Wolf's rules and keep Scrooge at bay. The Utree is where the Ghost of Christmas Present will conduct you should you need to rattle some chains. Another option, should all hell break loose is here.
Now, back to business.
---
AMEN!
---
Current Art On The Wall
Now for something a bit different…..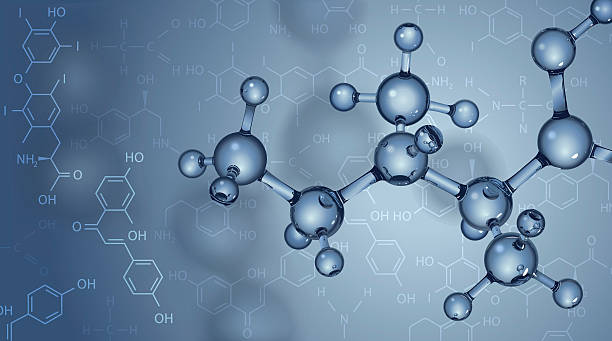 …..and something a bit more familiar.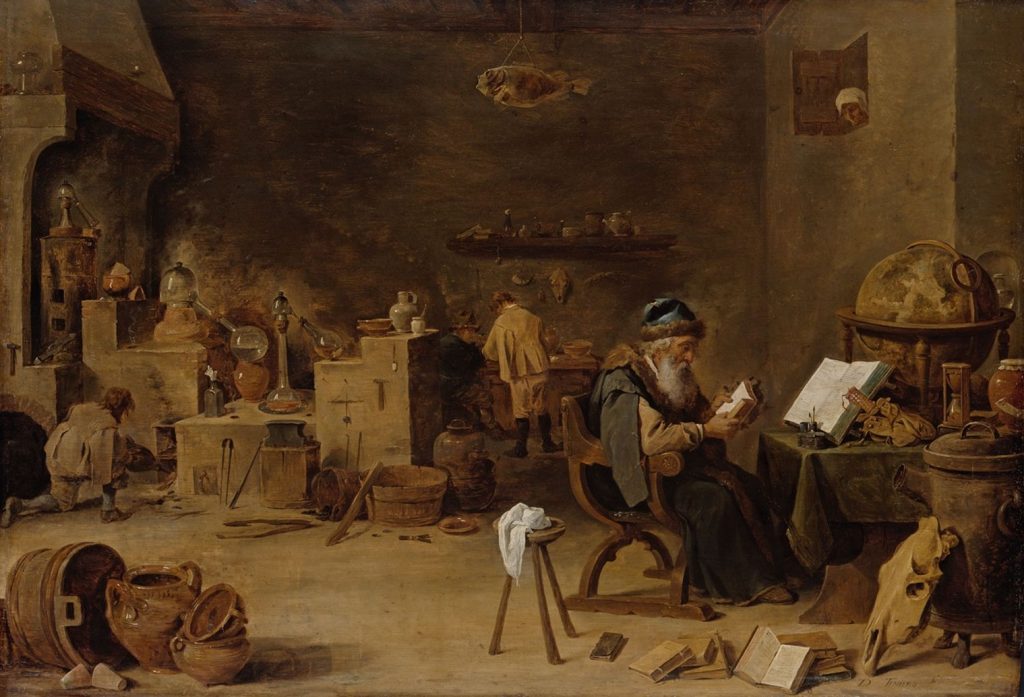 LINK: https://www.metmuseum.org/blogs/now-at-the-met/2020/alchemy-science-making-marvels
---
TES Special Edition
As one of the early "discoverers" of The Ethical Skeptic on Twitter, I was happy that I was able to get a few people interested in his precise and well-considered thoughts on things – especially regarding the phony scamdemic. TES was always utterly perturbed by the bad science of the "pandemic", and worked on a daily basis to "correct the fact checkers" – which was all of hilarious, sad, and joyful.
After I was kicked off Twitter, I rarely saw him, due to my own laziness, really, but in 2021, some GREAT links to The Ethical Skeptic's work popped up here. THANK YOU, to all who follow him and keep us informed.
THIS was a classic.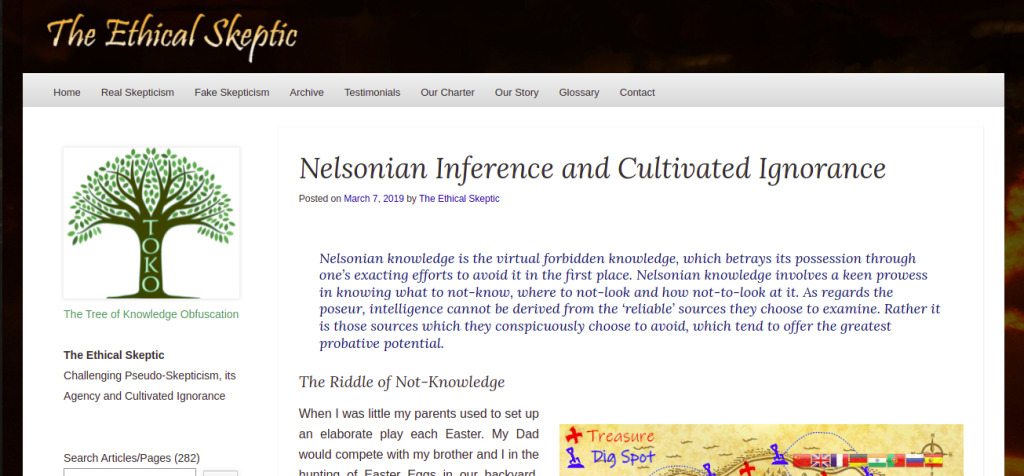 LINK: https://theethicalskeptic.com/2019/03/07/nelsonian-inference-and-cultivated-ignorance/
ARCHIVE: https://archive.fo/wZKYb
This work really helped me to GRASP and understand the leftist tactic of "pretending not to know", and – more importantly – how to spot it.
So let's look at some of his even more recent stuff.
---
Pimp Your Coof Kit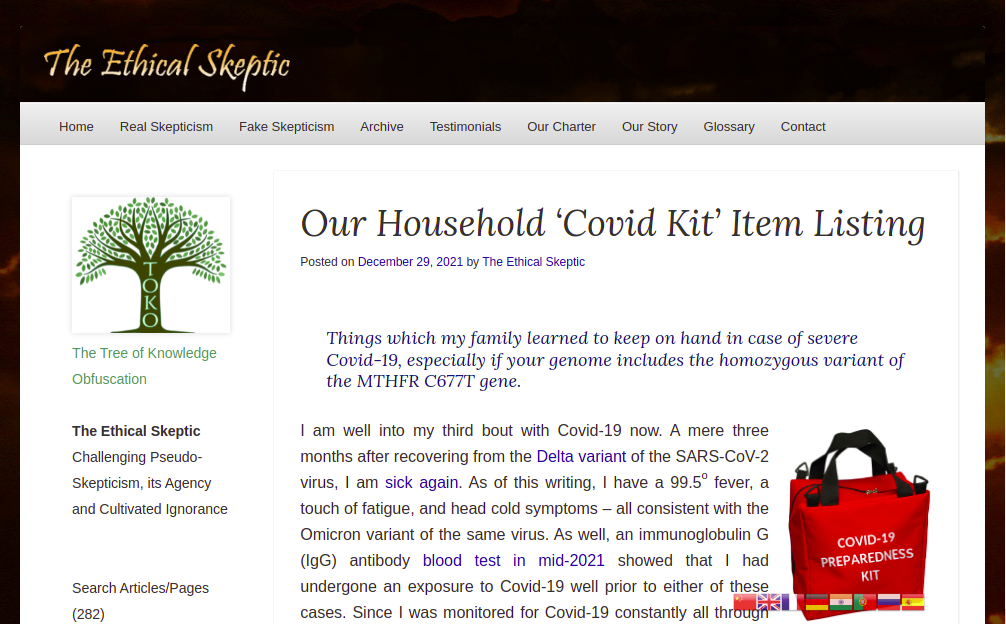 LINK: https://theethicalskeptic.com/2021/12/29/our-household-covid-kit-item-listing/
This one got us all thinking about "coof kits", and GA/FL suggested some of us putting up our own versions. I initially thought that this might not be a good idea, because people's needs and medical situations really VARY – one of the main reasons that "practicing medicine without a license" is actually a bad idea in normal times. I thought it better to have a broader discussion.
However, I just realized that I did put up a kind of "minimal" kit last week, and it's worth looking at it.
This kit was designed for people who DON'T have a smart plan already figured out, and don't want to investigate "hard to find" things like ivermectin and hydroxychloroquine.
Here is what I had, followed by my earlier reasoning. The main change is adding Vitamin C, as discussed below.
---
Wolf's COVID Care Package
Thermometer (thermal digital is easiest)
Antigen test kit(s) (yeah, good luck finding one, although they are coming back after New Years)
Antihistamine of your choice (Claritin, Zyrtec, and Allegra are the easiest – 1-2 a day)
Aspirin (regular, or low-dose if your stomach doesn't like it – 1 a day)
Listerine or Betadine mouthwash/gargle for mouth and throat
Vitamins C and D, Zinc, Calcium, Magnesium, Multivitamin including Selenium.
Quercetin (including natural sources) or Green Tea
Saline or other nasal spray, rinse, or wash of your choice
The thermometer tells you when to use your precious test kit – when you suddenly have a fever and a sore or tingly throat.
The test kit gets you a positive diagnosis that opens doors for things like antibodies, or an official test.
A positive test means you can BEGIN TREATMENT at THERAPEUTIC DOSES.
The antihistamine insures that YOU WILL ALMOST CERTAINLY NOT DIE, because it stops the second, allergic, inflammatory stage of COVID in its tracks.
The aspirin makes doubly sure you won't get clots, but be careful – don't take it if you've had trouble with aspirin. Talk to your doctor if unsure.
The gargles (Listerine or Betadine) massively reduce viral load and speed time to recovery.
The saline and nasal washes lower viral load, and maintain nasal breathing.
The quercetin and green tea help zinc's antiviral action by increasing cellular zinc levels.
The vitamins and mineral supplements keep you at antiviral levels of these things. In particular, zinc and vitamin D3 need to be at non-deficient levels.
Please consult authoritative sources from TRUE medical doctors like the ones at https://flccc.net.
---
Cthulhu noted that I hadn't mentioned Vitamin C – I have now added that, because it's likely to help and can't hurt ("First, do no harm") and also follows the McCullough Principle ("Signals of Benefit, Acceptable Safety"). I don't think it's nearly as important as the antihistamine and "clot-blocker", but I do have to admit that Vitamin C was certainly far better than nothing when I survived Wuhan with only mild lung damage.
What I'm going to do now is to encourage all of YOU to talk about your "war chests" and "coof kits", and explain your reasonings about things.
This will help people who are deciding what THEY might want to add to their kits – OR REMOVE, if there is something better for their particular situation.
Remember – everybody has their own unique medical needs.
I will put my thoughts in the comments, just like everybody else.
NOW – about those natural "essential oils" in Listerine.
Let's look at them.
---

Menthol
---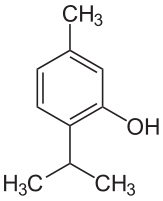 Thymol
---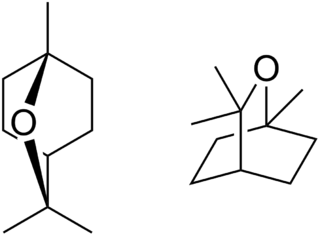 Eucalyptol (2 views)
---

Methyl salicylate
---
These are all natural substances of roughly the same molecular size and composition (mostly carbon and hydrogen with 1-3 oxygen atoms), all of them being either pungent oily liquids or smelly, vaporous crystalline solids.
There are some relations between these things.
Thymol is basically menthol where the 6-membered ring has been made benzenoid – meaning like benzene – with 3 double bonds.
Notice that methyl salicylate is also benzenoid. Methyl salicylate is related to aspirin, and has similar activities. Don't drink Listerine, even though the amounts are (believe it or not) rather small.
Eucalyptol is also structurally related to menthol, although it's harder to see. Try to see it.
All of these natural substances, when isolated from their sources, were very early pharmaceuticals. They ALL have pharmacological activities, which many would regard as "primitive" by today's standards, and yet, gargling Listerine is PROVEN to be extremely effective in reducing viral load of COVID-19 variants – about 80% as effective as iodine solutions.
Why might this be? Here is just ONE small line of immunological evidence.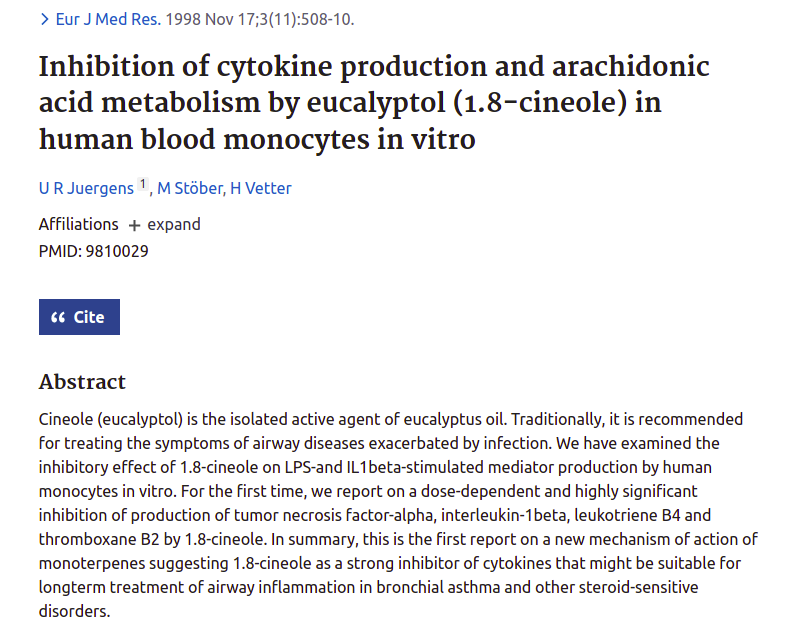 LINK: https://pubmed.ncbi.nlm.nih.gov/9810029/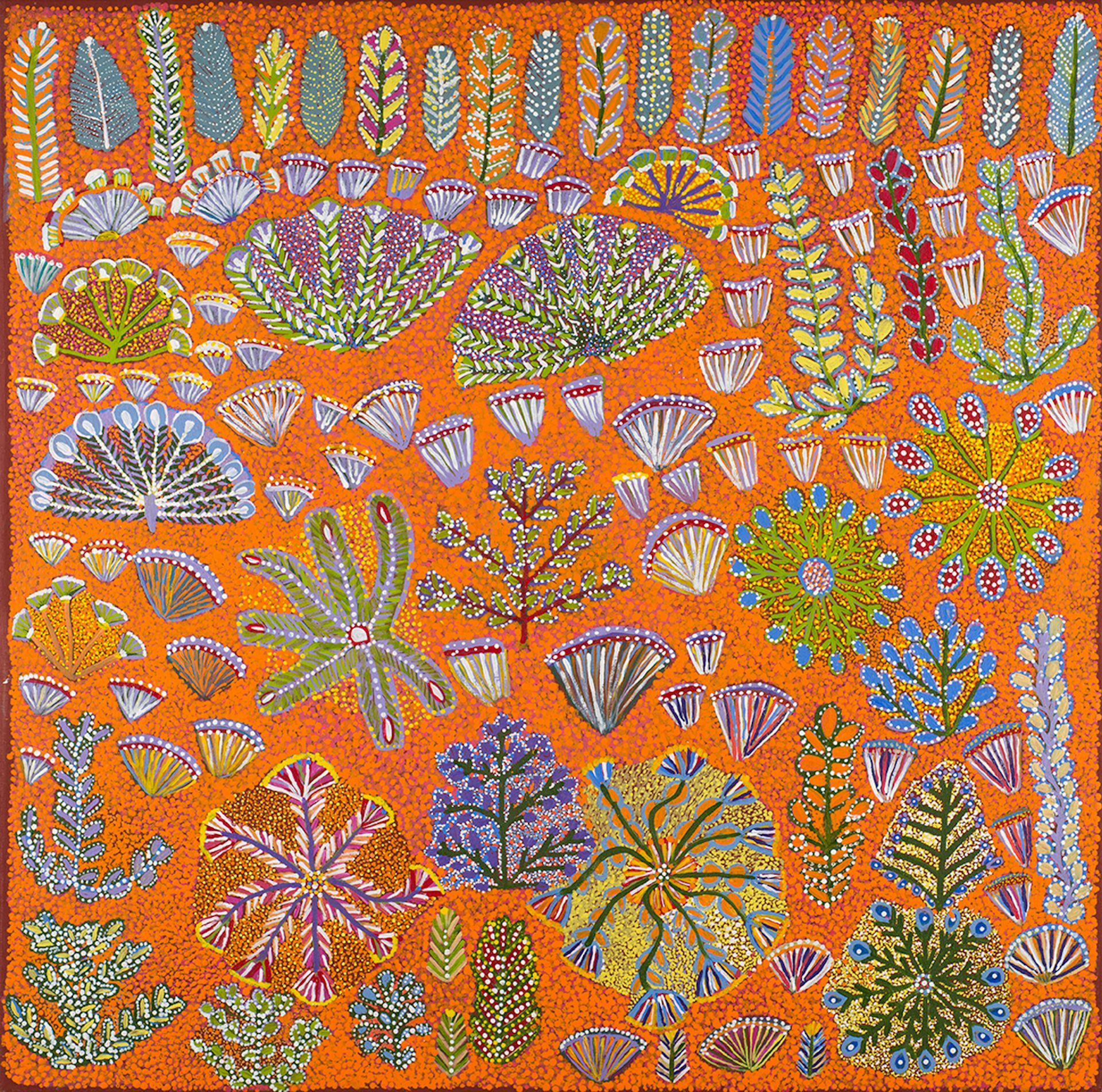 To be honest, we're a bit late to the game here. Native Australians from the first wave of immigration, roughly 65,000 years ago, discovered the utility of eucalyptol by their own investigations.
LINK: https://successfulaffiliateru.com/medicinal-use-of-eucalyptus-the-australian-aboriginal-way/
Here is some additional information about early Australian medicine using natural products.
LINK: https://theconversation.com/the-art-of-healing-five-medicinal-plants-used-by-aboriginal-australians-97249
There is a great picture of what is essentially a native doctor's medical bag in the second link. When it freaks you out a bit, let it. This is a way of getting you to appreciate human intelligence outside your modern experience.
---
Lastly – IODINE.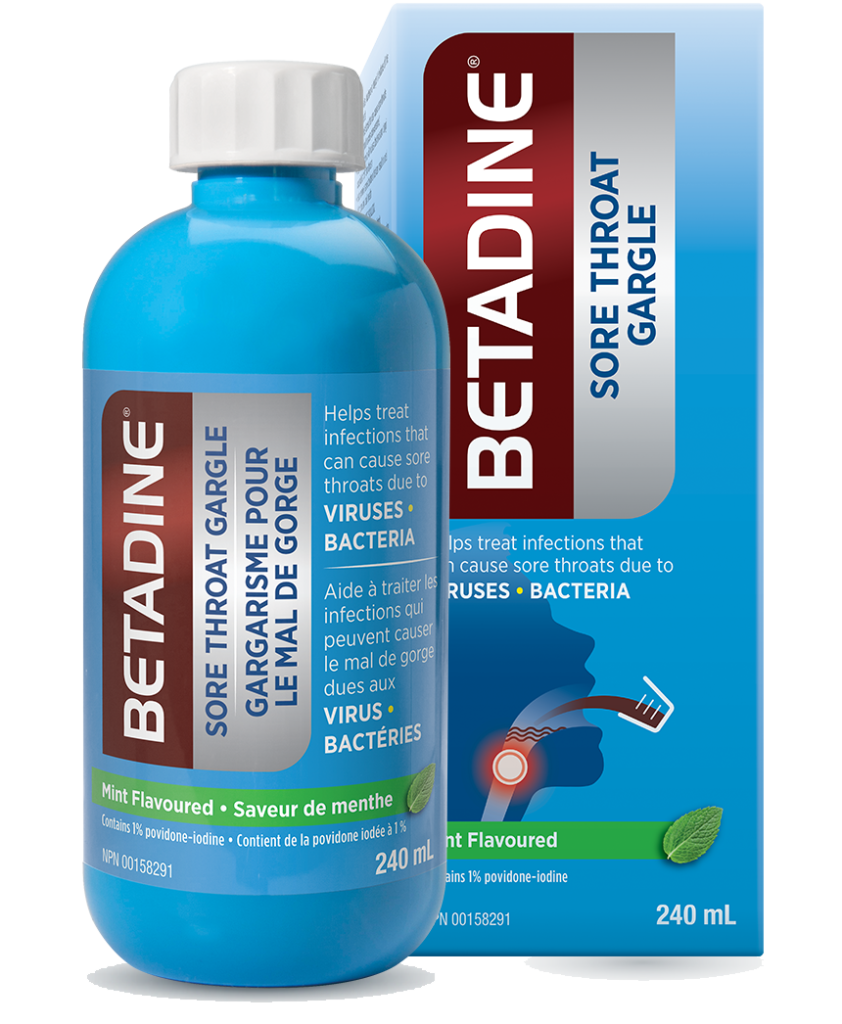 I have not tried this, and I am not sure I would like it, but it's a viable option, IMO. I actually like Listerine, and it worked for me on delta, so I'm happy with that. I did NOT try Listerine in the nasal cavity. Not sure that I'd like that. I stuck to saline.
I did find a paper that showed Listerine to be roughly 80% as effective as povidone-iodine.
Here is link to a review which states something similar, and a summary of the review.
LINK: https://www.ncbi.nlm.nih.gov/labs/pmc/articles/PMC7842245/
---
Executive summary
Methods
A review of literature was conducted regarding the use of commercially available antiseptics and SARS-CoV-2.
Results
Povidone-iodine (betadine), ethanol and essential oils (Listerine) and a combination of xylitol and iota-carrageenan (purified from red marine algae) were shown to reduce viral load of SARS-CoV-2 in vitro by 3–4 log10 in 30 s.
Chlorhexidine, a widely used oral rinse, does not act as quickly in reducing viral load in 30 s as povidone-iodineI, but binds to cell proteins, extending protection.
Hydrogen peroxide is not as effective as other oral rinses in vitro and cell toxicity is a concern.
Hypertonic saline is not directly virucidal, but halts replication by increasing hypochlorous acid inside the cell.
Conclusion
Several commonly used nasal antiseptics and gargles have shown efficacy against SARS-CoV-2 in vitro and clinical trials are currently underway to study their impact on disease course and transmission.
Future perspective
These commercially available products should be further evaluated due to their potential ability to reduce the transmission of SARS-CoV-2 and other viruses that are yet to emerge.
---
You can also make your own povidone-iodine gargles and nasal rinses – Dr. McCullough has retweeted a nice recipe for this. Click through to Twitter for more information.
Here is a great long post on all of these methods, including hydrogen peroxide – an alternative to iodine.
LINK: https://jeffreydachmd.com/2021/09/povidone-iodine-mouth-wash-rinse-gargle-for-c0-ld-prevention/
Do beware that some people need to be careful with iodine, including people with hypothyroid.
LINK: https://www.webmd.com/diet/foods-high-in-iodine#1
LINK: https://www.webmd.com/vitamins/ai/ingredientmono-35/iodine
---
Dealing With Uncertainty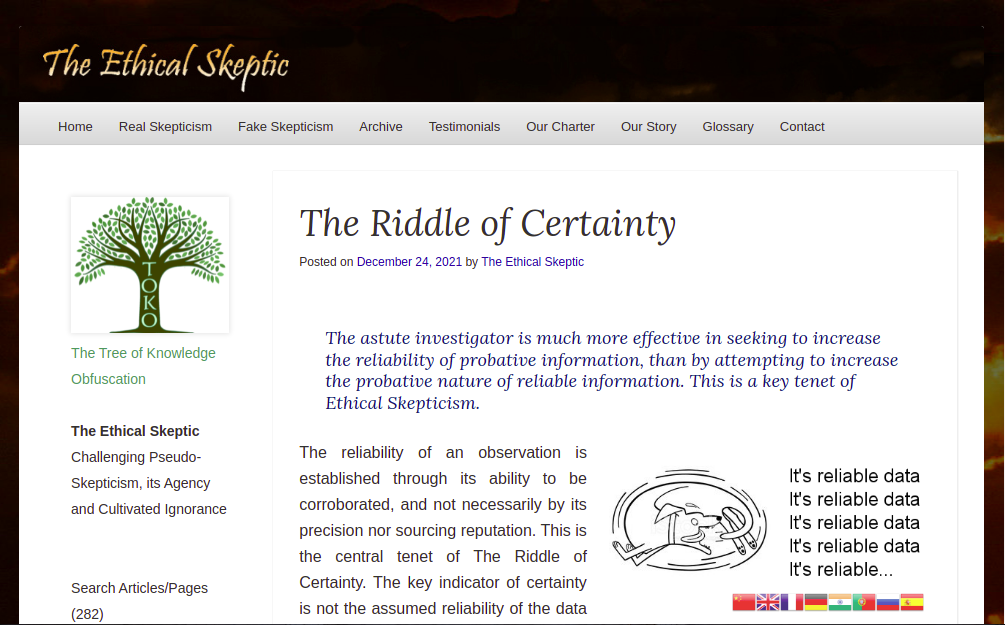 LINK: https://theethicalskeptic.com/2021/12/24/the-riddle-of-certainty/
ARCHIVE: https://archive.ph/wpfWu
This is another GREAT article, talking about one of my FAVORITE complaints about modern science, which has resulted from a really SICK and UNHEALTHY compartmentalization, as well as insulation of scientists from internal criticism (lack of "herd review"). This condition has allowed all sorts of pathological science to gain ascendancy without check, balance, or proper community criticism.
For example, CLIMATE CHANGE gets more input from FINANCIERS than it does from the many scientists like me who think we are acting irrationally and presumptuously on ERRORS. These errors have been induced by the WRONG forces – beneficiaries not committed to truth – within a small pathologically influenced community – much like what's going on with improperly influenced government science and the "clot shot".
This piece by The Ethical Skeptic contains a graphic using a BULLSEYE which you really need to see. It makes a very important point about science – which I can apply DIRECTLY to Anthony Fauci.
Fauci's extreme focus on antibodies to the spike protein as a nearly sole measure of "success" of the "clot shot", is a perfect example of what TES is talking about.
I have referred to Fauci's over-focus as "antibody hypnosis". In fact, I see this kind of obsession and compulsion repeatedly throughout his career, and would wager that:
it's why he always "wins" against the Judy Mikovitses and the Kary Mullises
it's why he's so highly paid
it's why he's tied to so many "grim reaper" experiments
it's why corrupt industry loves him, and is in bed with him
TES makes a general point about the kinds of information which actually provide STRONGER PROOF – and this set includes something I love – INDEPENDENT CONFIRMATION BY ALTERNATE LINES OF REASONING – not just "duplication of results" and "confirmation of results" – which are both sadly lacking as well, but not nearly as important.
I have powerful, direct experiences in science with the need for RESOLVED DIVERSE INPUTS and AVOIDANCE OF HYPNOTIC REASONING as safeguards against pathological science.
However, THEY (and I mean "they") are using various forms of hypnosis, including MASS, COMMUNITY, PEER, and INDIVIDUAL to advance science in ways that THEY want.
Human science is far more controlled than we either admit or understand.
Anyway, back to the article.
There is a quote from Elon Musk therein which is really worth your while, and which TES puts in the context of what he is talking about.
Bluntly, it feels wonderful to know that SOMEBODY GETS IT.
What Musk is talking about here is basically the "bullseye" metaphor that TES uses. And THAT is related to the following item.
While Fauci is very committed to the LEVELS of his antibodies, he has not properly processed feedback that would indicate he's OPTIMIZING THE WRONG THING.
Here is a link to Steve Kirsch's interpretation of Sucharit Bhakdi's and Arne Burkhardt's analysis of people who died after vaccination, showing that these deaths were ALMOST ALL related to the "clot shot".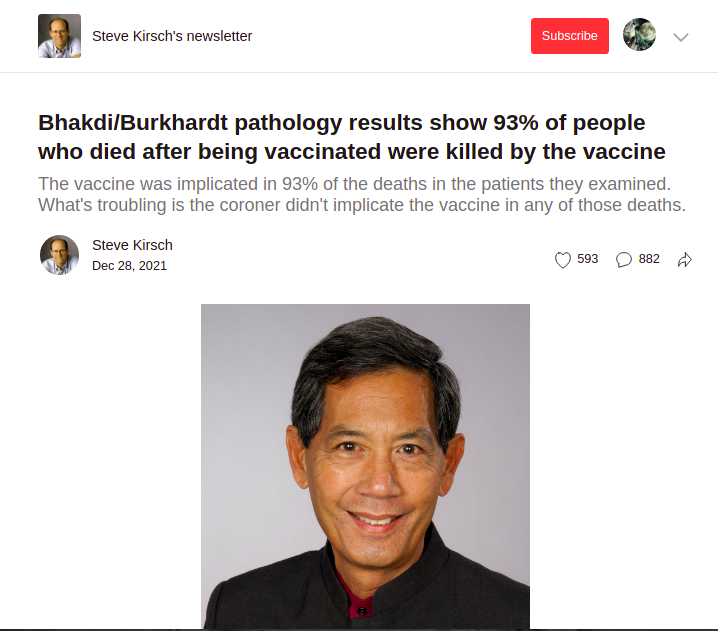 LINK: https://stevekirsch.substack.com/p/bhakdiburkhardt-pathology-results
Kirsch REALLY explains this well. Malone takes note of this, too.
IMO, it would appear that Fauci is optimizing the WRONG ANTIBODIES in the WRONG WAY, because the vaccines are CREATING the WRONG ANTIBODIES in the WRONG PLACES.
Please read Kirsch's article and then the Bhakdi-Burkhardt paper to understand this.
PAPER: https://doctors4covidethics.org/wp-content/uploads/2021/12/end-covax.pdf
Now, Fauci may be optimizing the wrong antibodies in the wrong places for a variety of reasons. Those exact reasons are not nearly as important as the fact that they are simply WRONG.
I believe Bhakdi, Burkhardt, and Kirsch – this is a risky vaccine, and now we begin to understand WHY.
Based on this knowledge, I personally will not be taking these vaccines.
In my opinion, these results CLEARLY show that vaccination against SARS-CoV-2 should not be effected by IM injections of a full SARS-CoV-2 spike protein, and even more emphatically so, NOT by genetic vaccines delivered by IM injections. In my very early opinion, this is going to be a CLASSIC case for using RBD antigen (protein) and/or nasal delivery as a concession to the virus – with nasal delivery being used as a SAFETY feature and NOT merely a convenience.
To have SAFER vaccines for DISCRIMINATING SHOPPERS like me, we're going to have to compromise with the virus. That's just the way it is.
There may be SOME who thought that we could arrive at a compromise that would reduce human populations, but frankly I don't like that deal.
In my opinion, ANYBODY with vascular, cardiac, clotting, or other issues like WANTING TO HAVE KIDS SOMEDAY, or NOT RISKING CANCER, should absolutely avoid the current clot shots.
In my opinion, the clot shot is stupidity advanced by greedy people who are controlled and manipulated by really evil people. In other words, it's not stupid, greedy, or evil – it's ALL OF THE ABOVE.
The DISEASE is no picnic, and I can see some people making the risk-benefit calculation in favor of the vaccine – particularly newer RBD antigen vaccines like Corbevax (Hotez/Baylor/India/open-source). But if people are dying in 5 years from experimental mRNA vaccines with the full spike protein – well, that is exactly like the RISK that one takes with SMOKING SOMETHING YOU DON'T UNDERSTAND.
Seriously, most Americans would refuse to take a novel "legal" or illegal designer drug, given stories like the "bath salts" and "Parkinson's heroin" experiences which shocked the public in horror headlines.
Parkinson's from Designer Heroin (Ironically related to Paraquat)
LINK: https://www.latimes.com/archives/la-xpm-1985-07-29-me-5136-story.html
LINK: https://pubmed.ncbi.nlm.nih.gov/28282815/
VIDEOS: https://duckduckgo.com/?q=mptp&iax=videos&ia=videos (warning – they're really sad)
Effects of "Bath Salts" (Euphemism for CCP Designer Drugs)
LINK: https://www.npr.org/sections/parallels/2014/06/16/321779232/how-bath-salts-a-drug-made-in-china-wreaked-havoc-in-the-u-s
LINK: https://www.justice.gov/usao-wdny/pr/akron-man-arrested-importing-bath-salts-china
The CLOT SHOT is a RISK, and not all of us will want to take that risk.
Mandating that risk is EVIL, IMO, and Democrats deserve to DIE AT THE POLLS in November for it.
Period.
They have BLOOD on their hands.
---
ThEthSkep's Big Fix of All Things Coof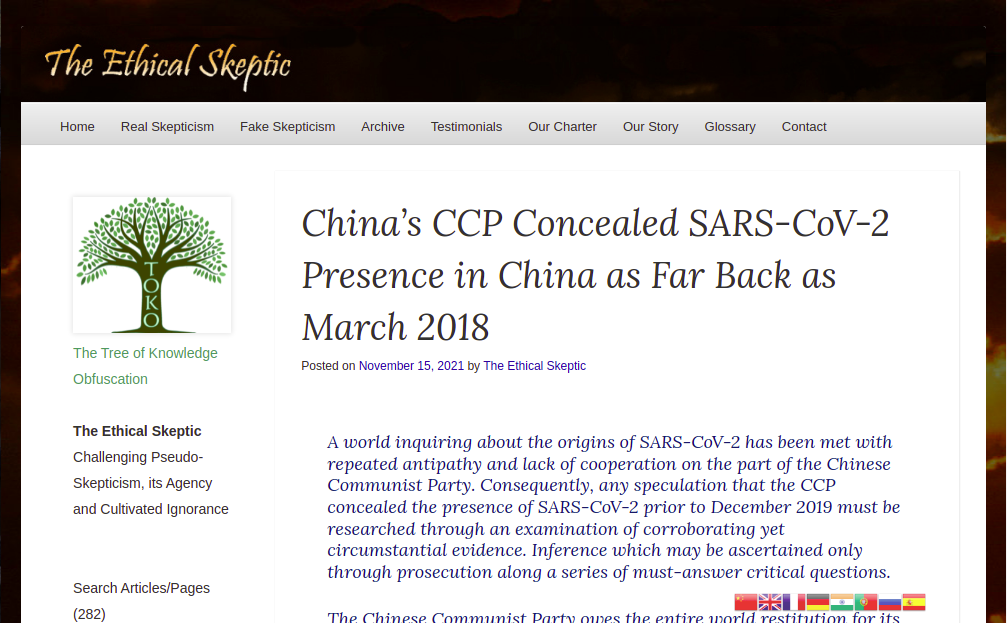 LINK: https://theethicalskeptic.com/2021/11/15/chinas-ccp-concealed-sars-cov-2-presence-in-china-as-far-back-as-march-2018/
ARCHIVE: https://archive.fo/zww1q
This is what I really wanted to show you, right here.
The Ethical Skeptic, or TES, or "ThEthSkep", as I sometimes call him, has proven to my satisfaction that CCP lied even MORE than we previously thought possible.
Is this hard to believe? That we got CHUMPED by CHINA yet again?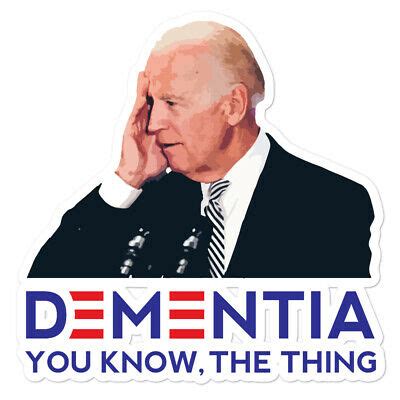 Yeah. Getting chumped by China YET AGAIN is a thing.
I am tempted to try to construct an "elevator pitch" of ThEthSkep's argument, and have even asked him (in a moderated comment) if he could provide such a short explanation that I could pitch to others.
If he DOES provide one, I will do an entire post on it.
For the moment, I will just give you my "two paragraph description" of his very long and elegant post, which post I can guarantee most here will have trouble following.
TES argues that setting an earlier date for the actual initial Chinese release of an ancestral pathogen to current SARS-CoV-2, provides a far better explanation of the facts at hand, as well as some facts which he generated through analysis of the genetics of SARS-CoV-2 variants, than does the "standard model" of a late 2019 release, whether that late release is taken from the early Chinese LIES about a zoonotic outbreak in December 2019, or from the October 2019 Wuhan lab activities which have always struck me as potential disinformation.
In particular, an early 2018 release of a less pathogenic ancestor explains the omicron variant's surprisingly early 2020 appearance and low pathogenicity so well, and China's population resistance to the more pathogenic Wuhan variant, whether that was a descendant or (my thinking) a new release, that IMO it is the duty of the "standard model" to explain all of the facts better than the TES theory.
Now, like I said, this post by TES is not an easy read, even for those with some knowledge of the field, and even for those experienced in reading the scientific literature. He moves at "review speed" through a lot of reasoning and even his own work, which is not all shown, but which is all fully described and referenced.
I am actually WAITING for my first reading to fully sink in, but I can tell you this. As soon as I "freed myself" from the necessity of a late 2019 release, everything "coof" just started falling into place.
This is one of those things that starts generating RESETS in my mind, on everything I had thought before. Once you see what TES is getting at, it's almost impossible to unsee it.
AND I CAN GO FURTHER.
---
I talk to a LOT of people, and listen carefully to their thinking about COVID. One of my sources is somebody who has a lot of contacts in Europe and Asia, especially India, due to working for an international firm.
That person strongly believes, based on illnesses within the corporation as well as associated entities, that something like COVID-19 was already circulating worldwide during ALL of 2019.
I had set this aside, unable to fit it into everything else I knew. NOW, however, it makes easy sense. In fact, the details which I don't want to give, fit his model of spread EXACTLY.
If TES is correct, and I believe he is, then WE WERE DEALING WITH VARIANTS EVEN BEFORE THE CDC BEGAN TALKING ABOUT VARIANTS. In fact, they never told us that THE ORIGINAL WAS LIKELY JUST A VARIANT OF SOME PRIOR VARIANT.
And THIS explains much better why Fauci, Baric, Dazsak, and all the others were ready to cover up – because a virus related to their research had already gotten out in 2018. Going along with the Chinese story was a RELIEF to them – and they grabbed on tightly.
In other words, a conspiracy of aligning interests, not something discussed on paper or by phone. It's a brilliant Chinese move, actually. Proffer a lie and see if our own scientists will join them in it.
The USEFUL IDIOT American media? NO PROBLEM.
---
And not just THAT stuff, but now we have much more evidence that these bugs could have been "in the wild" EVERYWHERE – including possibly just outside the Baric lab, near where Gail Combs picked up a "coofy" bug much earlier than would have been possible with a late 2019 release. (I will let her address the time-frames.)
Consider that China could even have been trying to FRAME or intimidate Baric with a stateside release in the vicinity of his lab. Why? Because NOW we have MOTIVE.
Does it make sense NOW that these highly contagious bugs could have been getting out willy-nilly from these laboratories? Or that China has been playing fast and loose with biological releases?
What does this mean?
It means that the whole NIH-Fauci-Wuhan complex has been in cover-up mode, trying to SAVE THEIR DANGEROUS RESEARCH which they know is VERY likely to be SHUT DOWN BY A CONGRESS RUN BY THE PEOPLE – no matter WHAT THE CAUSE OF THIS RELEASE.
Remember how I said the President Wolf Moon would send a cruise missile into every BSL level 4 that didn't shut down immediately upon his inauguration? Those missiles armed with whatever insured that all viruses were FRIED?
See the motive to get rid of Trump now? WE THE PEOPLE cannot be allowed to interfere with their "holy" research.
And wait – there's MOAR.
---
Somewhere in the years between 2005 and 2010, around the time I got an extremely SARS-CoV-2-like infection, complete with anosmia, exhaustion, and "sore lung", I took note of the fact that all of my Asian colleagues in the "anti-CCP" camp became very religious about taking COVID-like precautions in our CCP-Chinese-infested workplace. These precautions included isolation, surface and aerosol measures, like wipes, air filters, and even clothing choices.
Most of us dismissed it as an "Asian thing" like masks, even though it was a sudden and new social phenomenon, but because I had contacts in that community who were sometimes sources of insight on CCP skulduggery, I noticed that ONLY the "antis" were engaging in the protective behaviors – the mainlanders and pro-CCP Hong Kongers/Taiwanese were not.
Interestingly, I was not getting any good information on the trend – unlike other scuttlebutt at the time.
Was it real or disinformation? Was it an op to flush out the antis? Was it "anti" paranoia?
I have no idea. But I personally think that China has been up to "bio-tricks" for a LONG time – as in back BEFORE SARS (2003).
If 2018 is the first time China released any biologicals, I would be VERY surprised.
SO – see what you think. Read this sucker, and then think about it.
I think TES is onto something.
---
A Note About January 6 – and More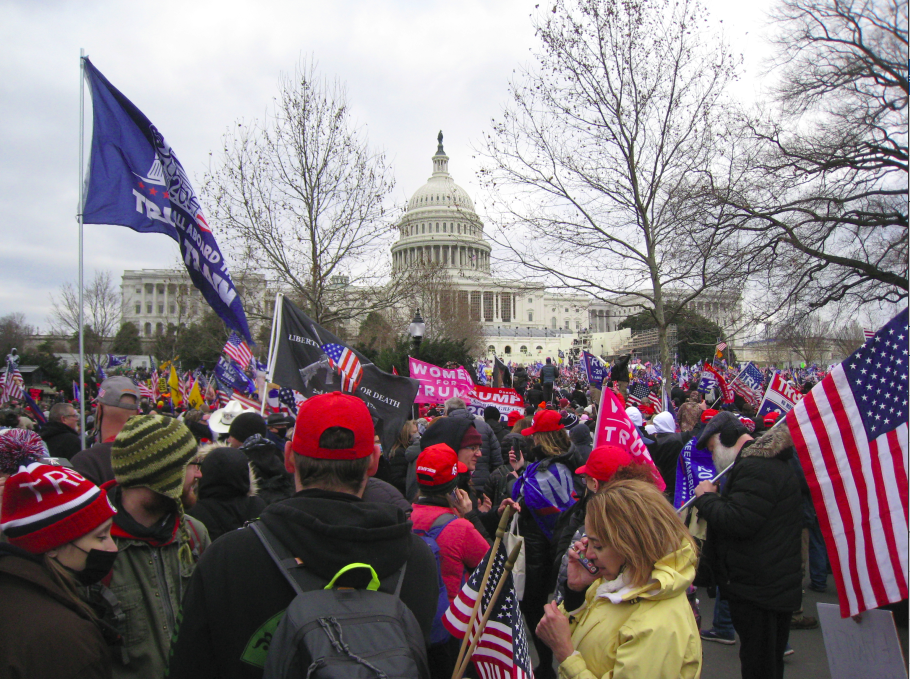 I have been avoiding all things January 6, largely because I don't want to give Nancy Gambino any "lift" as far as her phony "investigation" into HER OWN CRIME.
I understand her game plan, and I'm not going to play along.
I would have loved to have recounted that amazing day in another long, glowing, "all about me and my experiences" post, but no.
THIS IS WAR.
In my opinion, we can bring down these horrible communists faster by focusing on whatever WE want to focus on.
Nancy says "the fight is over here".
NOPE. Go to hell, Mafia Bitch. We know what you did. With Kapo's dirty FBI. And the backing of Mitch McConnell and SCOFFLAW SCOTUS.
Some may want to join the fight against Pelosi right now, and please feel free to "follow Darren Beattie into Pelosi's breach", but I think that MANDATES are going to kill these bastards at the polls, if we just help them commit electoral suicide.
Expose the "clot shot" risks more fully, and show that the mandates are MORE EVIL.
We need to make Democrats – destroying America for GREED under the cover of virtue signals – absolutely unelectable, and I think we can.
ENJOY THE SHOW.
Thank you all for being here. Have a great weekend.
W