Free speech, yada, yada, yada. But don't give Komrade Kamala any excuses to shut us down. This has been addressed elsewhere.
YOU KNOW THE DRILL.
Give them nothing but one more day to rue, and the wailing and gnashing of teeth.
Remain CIVIL and possibly even GENTEEL.
OK, maybe it will be Notorious BBL which is somewhat inventive because of Barbara Lagoa's seemingly mysterious middle name. I hear massively conflicting information about BOTH of these ladies.
I have no idea which choice to TRULY support.
I do know one thing.
TRUMP WILL PICK THE BEST ONE.
I trust him. AND NOW, for your weekly (almost) FOUR (almost) FIVE SHORT LESSONS in WOLFTHINK.
---
RBG & Grievance Identity NatSec Vulnerability
TL;DR – RBG's bio gives away a pattern of aggrieved achievers by its similarity to other cases with which I'm more familiar, and thus a major resource of communism is exposed, as well as the communist need to continuously create such individuals, and to design new systems to create such individuals.
First of all, I'm not sure why that flag fold at the end of Ruth's casket reminds me of ANTIFA, but yeah, that's the power of symbols. They STEAL MINDSHARE from each other.
Now – I'm going to skip many but not all of the references I have used before RE discussion of RBG, but suffice it to say that RBG's mother's death two days before her own high school graduation – right before college – was perhaps the most "formative" event in her life.
LINK: https://www.sfgate.com/news/article/Ruth-Bader-Ginsburg-was-shaped-by-her-minority-15580463.php
As a woman, Ruth was not allowed to mourn her own mother as the men did. Imagine being named for one of the most important people in the Bible – somebody revered by the men for having voluntarily chosen the difficult path of Judaism, and not being allowed to mourn her own mother.
Frank Marshall Davis had a similar "formative" event, actually. So did Obama, come to think of it.
It is my belief that this pivotal incident not only made RBG the barrier-breaking feminist that she became – I believe that it made her vulnerable to becoming a TOOL of the radical left.
In my opinion, TRAGEDY and GRIEVANCE – as opposed to proper grief – are a powerful recipe for creating people who VERY WILLINGLY serve the ends of the radical left, including "doing what needs to be done".
In the sciences, it used to be very common to find highly talented women who could not gain position proportionate to their actual ability, because they simply did not fit in CULTURALLY with the men running science. It was, literally, a "good old boys" network. The "good old boys" even TOLD ME – outright – that certain incredibly qualified women didn't meet their qualifications. That included one woman who LITERALLY wrote the book – one of my most treasured advanced texts – that THEY THEMSELVES WERE USING TO TEACH US. My "precious" book, which I still own and keep in a "hallowed" place!
If SHE could not get in, WHO COULD? I mean, I'm not exactly RBG, and yet *I* was appalled.
This has largely changed, but not beyond a certain natural baseline which is neither TRULY sexist or racist. MAJORITY CULTURE is simply a THING that emerges, even after true discrimination is gone. It is not racist or sexist – it simply IS. It's "majoritist". Accommodation of minority cultures is NEGOTIATED – no matter who the minority is – even after all deceit has vanished.
In my opinion, science was unnecessarily overcultured at the top – it was not welcoming because too much stupid and utterly unnecessary stuff was layered into the culture of departments and administrations. Truth and realism were undervalued – pretense and image were overvalued.
Now, there are some areas of science and technology where male domination FLIPS, and WOMEN rule the roost. One finds a very similar situation – a majority female culture is simply different, and a man will always be "different" in that mix. I have worked in such environments, and can say very clearly – men who ACTUALLY respect female human intelligence – slightly different from male human intelligence – will have NO PROBLEM. That is, unless they try to CHANGE the culture beyond what the women will tolerate. Again, majority culture rules.
However, back to the past. Aggrieved women in science were a thing – A BIG THING – and I am aware of TWO of them, in particular, who were used by the radical left to cause a LOT of damage.
One of them is why we are saying stupid stuff like "climate justice", "there's no time", and "settled science".
The other is responsible – somewhat unknowingly – for the utter idiocy we see on university campuses, where we lie about the abilities of students for political and economic reasons.
Neither of these women "accomplished" these things directly, or by themselves. Both of them were COGS in giant machines of deception and political control, launched by enemies of this country.
One woman made her moves when she got to the top – through "structured grievance" – much like Obama. She gained POWER, and then she used it.
The other woman made her moves at the bottom – at the beginning – when she was a bit player in a massive drama. She gained POSITION by cunning and deception, and she used it. In her case, tragedy and grievance created somebody who was capable of "doing what was needed".
Ruth Bader Ginsburg, IMO, makes THREE. I believe she was set in motion by grievance, and never lost it. She was a smart and determined woman, like many I have known, but I believe that when she rebelled against religion, and perhaps rebelled against God, bad doors opened, and never shut.
I am very comfortable with the idea of replacing RBG with somebody whose hatchets are all buried.
---
COVID Timeline Revelations
TL;DR – The left is now hypocritically attacking Trump for not closing flights to China even earlier than he did, over their own objections. By going back and looking more closely at the headlines here and elsewhere at that time, I can see that they're not just hypocritical – they're diabolical and working with China.
I'm going to be very brief here.
The big deal for WuMao, ShadowGate, and PhonyTwitterMeasureTheMAGAbots on Twitter right now is to go after Trump for not closing down travel from abroad early enough.
I personally find this angering as hell. We know that the leftists opposed him on this AT ALL TIMES.
So I decided to "check the timeline" and see what was going on back in January of 2020.
Oh, it was ALL about impeachment, with the exception of Soleimani and all of the noise related to THAT. Impeachment was the BIG DEAL.
And WEIRDLY at the very end of January, when impeachment was almost "officially" over, what happens?
LINK: https://en.wikipedia.org/wiki/Diamond_Princess_(ship)
---
Coronavirus disease 2019
Main article: COVID-19 pandemic on Diamond Princess
On 20 January 2020, an 80-year-old passenger from Hong Kong embarked in Yokohama, sailed one segment of the itinerary, and disembarked in Hong Kong on 25 January. He visited a local Hong Kong hospital, six days after leaving the ship, where he later tested positive for COVID-19 on 1 February.[15] On its next voyage, 4 February, the ship was in Japanese waters when 10 passengers were diagnosed with COVID-19 during the early stages of the COVID-19 pandemic.[16]
The ship was quarantined on 4 February[15] in the Port of Yokohama in Japan.[17] The infected included at least 138 from India (including 132 crew and 6 passengers), 35 Filipinos, 32 Canadians, 24 Australians, 13 Americans, 4 Indonesians, 4 Malaysians,[18] and 2 Britons.[19][20][21] Home countries arranged to evacuate their citizens and quarantine them further in their own countries. As of 1 March, all on board including the crew and the captain had disembarked.[22]
As of 16 March, at least 712 out of the 3,711 passengers and crew had tested positive for the virus.[23][24] As of 14 April, fourteen of those who were on board have died from the disease.[25][26][27][28][29][30][31][32][33] On 30 March, the ship was cleared to sail again after the ship was cleaned and disinfected.[34][32][33]
On 16 May, Diamond Princess departed from the Port of Yokohama. The ship is said to be going to Malaysia.[35]
---
Yup. Hong Kong resident. February 1 he is diagnosed. In Hong Kong. With the China Virus.
Oh, our media had fun with that. And I ALREADY HAD IT by February, and was almost fully recovered – definitely non-infective.
WHAT A CROCK.
Think of it – the MEDIA began a psy-op RIGHT when the impeachment distraction ended, to SWITCH to a psy-op that "it's not here – it's over THERE somewhere".
The cruise ship was a LASER POINTER – psychological BAIT – hostages – NEAR CHINA.
At the very moment that this joker on Twitter is saying that Trump should have closed down, the MEDIA was trying to paint the picture that "don't worry, there's still time". Meanwhile, testing was SABOTAGED at CDC, home of Radium Rod's sister Neutron Nancy, so we were still flying blind on that, or we would have had to pay big bucks for China's BAD and deceptive tests.
And yet, remember, how Trump STILL took heat from everybody in Dem-town, for stopping flights from China when he did.
Yeah, we're done here. Go away, libtards. You're just nasty to say Trump should be punished for what YOU ALL not only HELPED, but in which SCAM you tried to stop HIM.
BUH-BYE, COMMIES!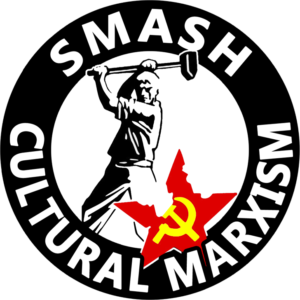 ---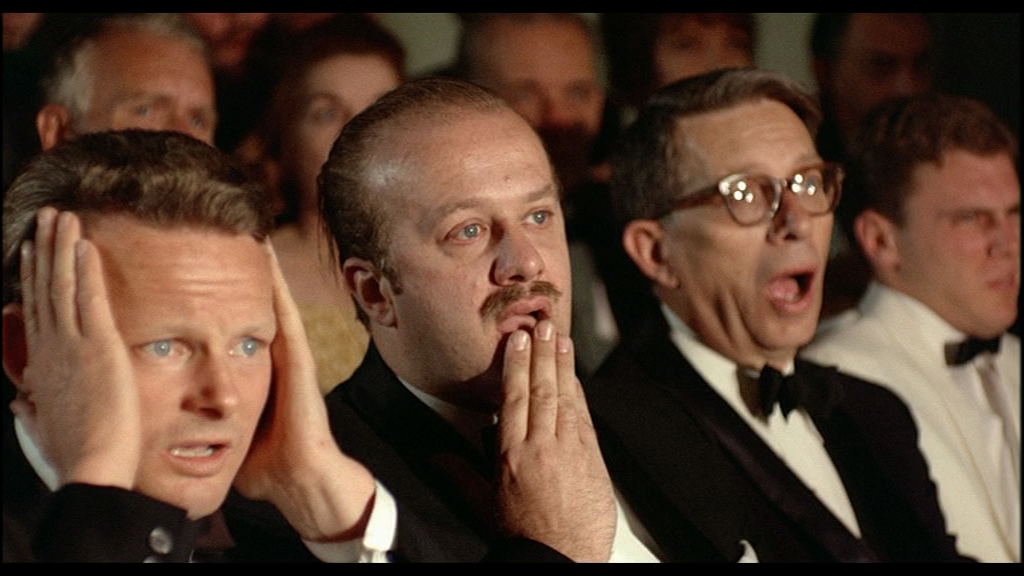 Ben, Mel & Mel – Bad Jokes & Free Speech
TL;DR – Ben Shapiro, reliable rake-stepper/face-whacker, jumped on the announcement of Mel Gibson's "Passion" sequel with a somewhat obvious and tasteless joke, but inadvertently – with George Soros' and Newt Gingrich's help – proves to me that free speech is coming back.
I'm not going to repeat Ben Shapiro's joke, but I first heard of it from a gal who is, to put it bluntly, "Klan era". I'm not sure she's an *ACTUAL* white supremacist, but I would find it challenging to defend her otherwise in court, shall we say. She's a nice person, but she "believes quite different". Not a fan of Trump at all. You get the picture. Segregation – apartheid – just fine with her.
I don't agree with her often, but this time I had to. Ben's joke about Mel Gibson's rumored sequel to "The Passion of the Christ" was eye-popping, not funny, and in bad taste. Even though I understand (somewhat) the Mel Gibson part of Ben's outburst, there's little to be accomplished by ACTING LIKE DRUNK MEL GIBSON.
I wanted to say something, and I said it in three tweets. Nobody responded – it's a touchy topic. One person dared to "like" the tweets – and it was not you-know-who. I'll try to say here what I said there, but hopefully better.
When people used to spout unnecessarily offensive jokes, we often used to say "Mel Brooks he ain't." I think that applies here, to Ben Shapiro, although if we're honest, that's a bit too gentle. My "ethnocentric friend" was right to point out that Ben Shapiro has a bad habit of mocking Christians. Others pointed out that similar jokes about Jews are immediately slapped down as "antisemitism".
The thing is, while people all over Ben's timeline were saying "delete this crap, Ben", nobody was calling for "cancel culture" to rip him up. And THAT is where I see things as turning our way – toward FREE SPEECH and away from over-labeling "stupid speech" and even "ugly truth".
Ugly truth? Sure! Remember Newt Gingrich on "Outnumbered" talking about George Soros? The idea that telling the truth about George Soros – a freaking near-criminal billionaire – is "antisemitism" is laughable. But honestly, saying Ben Shapiro is *LITERALLY* anti-Christian because he told a bad joke to "get one in" on Mel Gibson – with whom there is some history – but shockingly back-handing Christ in one bloody cheek in the process – well, maybe the best response really IS to pull out the CHRISTIAN FORGIVENESS.
So maybe that is the lesson for all. Christian forgiveness. Jewish forgiveness. Maybe it's just FORGIVENESS that would go a long way here toward restoring America.
Most of all, I want free speech back, and an END to "cancel culture". We have to value each other's free speech, to have our own.
---
Theories of Element XXX
TL;DR – The Dems are going to pull some kind of "next COVID" scare-mongering near or after the election – one might call it "Anarchy-99", as Q did. With Aubergine's help, I'm not only finding a potential scenario – I realize that Three Mile Island was reality hacking – "reality hoaxing" – and ultimately a psy-op.
Not all of you will go along for this extreme ride, but if I'm right, I'm gonna be "in before the show".
Or perhaps the show will be cancelled before it opens.
You will recall Q's post about just how INSANE the Dems are going to make this election.
How big is this? BIG. They are going to LITERALLY attempt a "Color Revolution".
Aubergine made the awesome connection of Q's cryptic reference – "Anarchy-99" – to the gloriously trashy-but-cool Vin Diesel vehicle "XXX", "xXx", or whatever.
LINK: https://wqth.wordpress.com/2020/09/17/dear-kag-20200917-constitution-day-open-thread-boom-boom-boom/comment-page-1/#comment-599678
Here is a key post of mine after that, leading up to this one. It references Aubergine's original post.
LINK: https://wqth.wordpress.com/2020/09/18/dear-kmag-20200918-open-topic/comment-page-1/#comment-600418
Aubergine and I later had a discussion on Gab, in our Gab group, about the topic. I laid out my thoughts on how I believe they will try to implement.
LINK: https://gab.com/frznpch/posts/104894962833638258
If you want a really GREAT restrospective review of the movie XXX, which brings out all the satanic elements of Hollywood, take a look here:
LINK: https://juntajuleil.blogspot.com/2015/03/film-review-xxx-2002-rob-cohen.html
Yeah, didn't remember that ASIA ARGENTO starred in this one. Yes – THAT Asia Argento.
Seriously, between the cast and the script, this thing just overflows with "that stuff". Get your armor of God on, because this gets deep in the bonfire VERY FAST. Just read the review cited above.
NOW – here is where things get interesting. What was the LAST "chemical / biological / radiation / nuclear" (CBRN) hoax / psy-op in the United States?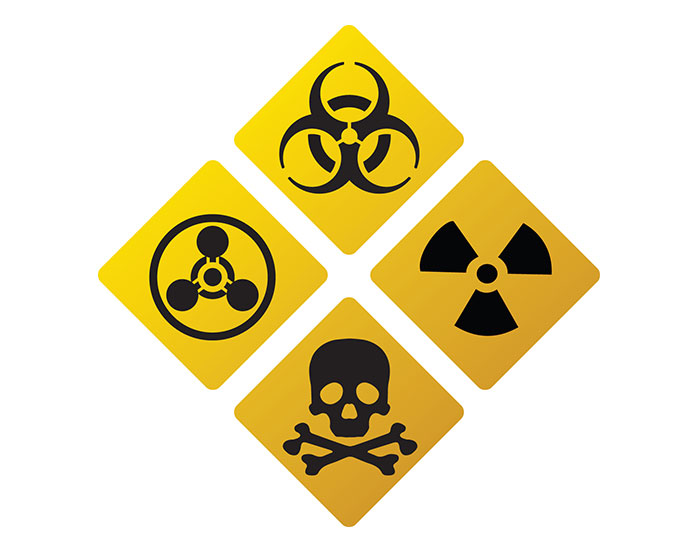 In my opinion, it was the stupid, nutty, "media event" that Democrats created in Ohio during the Ohio GOP Christmas party last year. Which I ROASTED online as the childish, nasty, evil little trick that it was.
Ah, yes. It's the TIMELINES that always get them. AS YOU WILL SEE. In my opinion, somebody like known provocateur ROBERT CREAMER has to be behind the Columbus "nuclear reactor escalation" hoax, and hopefully, when we have a new head of the Department of Energy fully operational – and some new leadership at the top …
LINK: https://wqth.wordpress.com/2019/12/07/pesky-wolf-throws-radioactive-tin-foil-on-the-democrat-nuclear-reactor-hoax-in-columbus-ohio/
This Quantum Reactor Crazy Person Bullshit was a beautiful but somewhat amateurish media-mediated "reality hack" – timed for maximum embarrassment to the Ohio GOP – and – in retrospect – perhaps some kind of THREAT. A lot like the Gugino-Desmond NPR Hoax was meant to influence Americans on "police brutality", the Columbus Quantum Reactor Hoax was meant to influence American voters, and particularly Ohio voters, on the thorny issue of NUCLEAR ENERGY, which is being fought IN OHIO, and particularly in its capital of COLUMBUS.
Now – I didn't connect Anarchy-99 to this particular prior nuclear hoax until just now, because intrepid "edge journalist" George Webb got there FIRST, as he always does.
George Webb is a real SKUNK, GROUNDHOG, or maybe even a MOLE. He just digs into everything, very DEEPLY, exposing things EARLY and OFTEN.
Imagine this fact – Webb's exposure of the Hillary-McCabe CHAPPAQUA NEIGHBOR and NUCLEAR BUDDIES MIND-BLOW – long before Cankles-crony Terry McAuliffe dropped boo-koo bucks on McCabe's wife, was actually just a minor sideshow, compared to his unearthing of almost the entire Russian nuclear shipping scandal that Hillary, Mueller and Obama COVERED UP.
Webb has been all over the Awans, the Hillary Blackberries, Ukraine – you name it.
"Webb World" is complicated, confusing, and hard to follow, but the jumbled yet surprising FACTS that he digs up always sort into a coherent story later.
Note, first of all, that George Webb was ARRESTED and DISCREDITED for "starting a nuclear scare".
How a conspiracy theory closed part of a major US seaport
by Donie O'Sullivan @CNNMoney
June 16, 2017: 5:46 PM
LINK: https://money.cnn.com/2017/06/16/media/port-of-charleston-dirty-bomb-conspiracy-theory-shutdown/index.html
So be very careful – THAT is how the wicked, Satanic Democrats play. They will both pull off nuclear scares and hoaxes – getting away with it – and at the same time accusing others of what they themselves do.
It's my opinion that Webb was set up. He's not nearly suspicious enough of those around him, IMO, and he needs to realize that the Democrats LOVE to push the other side "too far" on what they are doing and being investigated on, as a means of discrediting those investigations.
Sometimes this "reverso strategy" shows easily, as in the phony Ukraine "impeachment defense", which could NOT cover up Joe Biden's Ukraine crimes. Other times it does not show as clearly, as in the whole "Pizzagate" psy-op, which used "fake unthinkable" to cover up "real unthinkable".
Webb was ON THE MONEY with those uranium investigations. AT THAT TIME. And where was he?
IN OHIO.
Why was he in Ohio?
Because part of the Obama-Hillary-Russia "uranium trail" goes through Ohio. Some of the most important parts.
Now – THAT whole thing is a very complicated story. But while it is not innocent, it is only partially connected to "Anarchy-99" by my way of thinking. It's related, but as a SECONDARY motive.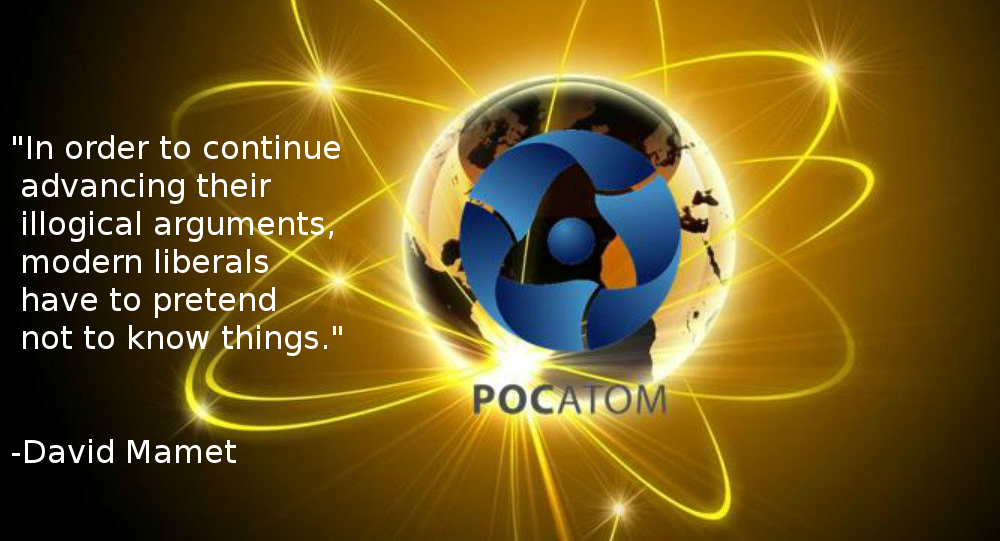 Nuclear is a big deal in Ohio. Not only because it's a HUGE GOP-vs-DNC energy issue, but because there is a LOT of nuclear stuff in Ohio that the Democrats NEED to cover up, and cover up quickly, if Trump gets another 4 years.
Are you all following my logic here?
The Democrats not only need to stop American nuclear to help Russia and China – they need to cover up PAST help to Russia and China. A NUCLEAR HOAX or a NUCLEAR SCARE in Ohio would be just the ticket to complete all their plans. Likewise, CHINA needs this, too, to distract from the massive problems the CCP is having right now. And RUSSIA needs this, to complete Stalin's plan to denuclearize America and get all the uranium ON THE CHEAP.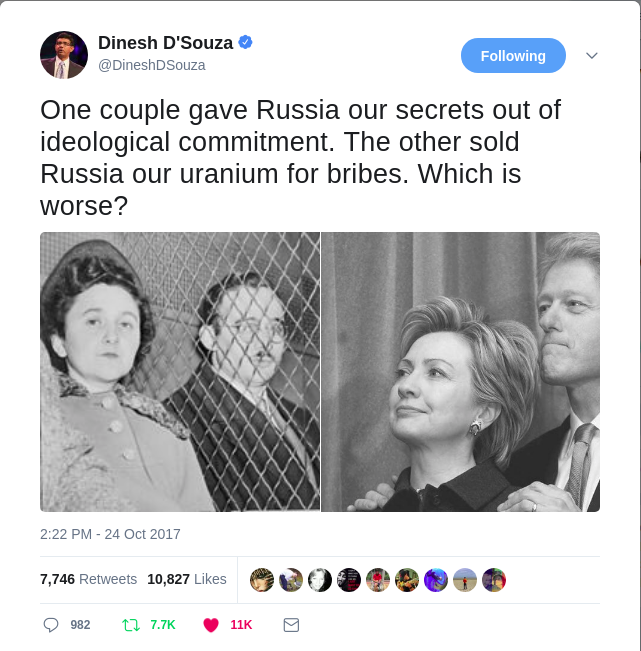 Now – to me this was all just fanciful speculation, until certain reliable useful idiots provided what looks to me like GROUNDWORK for such a hoax, just like "China Syndrome" was groundwork for Three Mile Island (TMI).
Some people call this groundwork "predictive programming", and I would not criticize that name one bit.
I don't want to get onto too much of a tangent with TMI, but let me cut to the chase. TMI simply wasn't THAT BAD. And yet, it had massive effects almost entirely because of the Democrat-Media Complex. One of those effects, long-term, was to make a 20% sale of our uranium to Russia not only possible, but likely to have been followed by another 40% or 60% under a Hillary Clinton administration.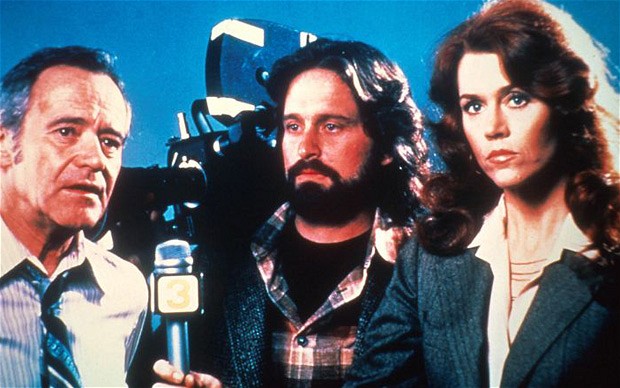 Yeah, think about that.
Now I have talked about the Democrat-Russia-China plot to screw America on energy in general…..
…..but I've been even more explicit about NUCLEAR in a comment HERE…..
LINK: https://wqth.wordpress.com/2019/10/08/dear-kmag-20191008-open-topic/comment-page-1/#comment-274547
…..and in an article which specifically discusses Three Mile Island HERE…..
…..and if you REALLY want to get deep, I talk about ENERGY and INFORMATION right HERE…..
…..which is related to what Barr and DOJ just did – the answer to Steve Bannon's call…..
LINK 1: https://www.justice.gov/opa/pr/justice-department-unveils-proposed-section-230-legislation-behalf-administration
LINK 2: https://www.justice.gov/ag/department-justice-s-review-section-230-communications-decency-act-1996
But I digress to record things. Back to the chain of inquiry.
In the process of "keeping up with coronavirus news" through a publication called "Chemical & Engineering News", which is absolutely badass for its HIGHLY READABLE vaccine news that GETS TO THE POINT, guess what I found on the cover of THE. MOST. RECENT. ISSUE?
Something which – well – it just caught my eye.
Yes, let me focus your attention more closely (as if you need it)…..
And looking even more closely at the web issue…..
Which is to say that THIS bit of psychological preparation has to do with THIS…..
NOW – even though an OHIO REACTOR NEAR-ACCIDENT is used as the main example in the article, what I find VERY encouraging is that the reporting is first-rate – unbiased, detailed, clear, factual, not in the slightest political or sensationalist (UNLIKE IT IS HERE, LET'S BE HONEST).
It's actually a REALLY good article on the realities of nuclear power, and extending the life of nuclear plants, if you would like to read it.
LINK: https://cen.acs.org/energy/nuclear-power/Combating-corrosion-worlds-aging-nuclear/98/i36
Very interesting that extending the life of nuclear plants is *precisely* that the political fight in Ohio is all about.
What is ALSO interesting is that the PREVIOUS week's issue had as its cover story…..
This is actually a very good article, too.
But ENERGY. YUP. AMERICAN ENERGY. YUP. PROBLEMS. YUP.
SO – what we have here is a situation where – should there be a nuclear accident in Ohio, or one of the other swing states, or even Florida – Russia – China – wherever – nobody is going to look like they were "demonizing" nuclear a la China Syndrome, prior to an accident.
Nobody is making a clumsy, obvious, kinda Soviet, 1970's-level move here.
However, I have to say, this particular publication will look beyond prescient – almost clairvoyant – in being ahead of the problem, should there be one around the election.
But trust me, that's not going to happen. Because NOBODY wants to make a lone, "nutty", conspiracy theorist look prescient. Indeed, it might make him or her look even more prescient about other things.
Have a great rest of the year, Democrats. I know I will.
---
On the Satanic Nature of Antifa
TL;DR – I now see a strong satanic thread – almost like a pitchfork – running through not just the Dem riots, but the whole Dem party. Q's points about symbols are important – not just for spotting this thread, but for understanding satanic methods of control – from cold and cryptic to fiery and chaotic.
Let's just say "I had a dream".
It was an interesting dream, early Thursday morning, which distilled a lot of thoughts from Wednesday night, after ANTIFA's shenanigans in Louisville.
Some of it came when a bunch of ANTIFA started harassing Rich Higgins online.
It was subtle, it was mean, and it was smart. The "Antifa boys" were "playing dumb" – playing "grass-roots" – playing organic – and pretending that they didn't have any monetary support.
We're not stupid – SUPPORT isn't like giving these layabouts, slackers, and mental defectives a nice stipend to waste. No big checks are being handed out to people who can't be trusted not to spend it on drugs – AND THEY KNOW IT.
MANAGING these bozos requires ORGANIZERS – "community organizers" – PAID organizers – who understand the low-level logistics of anarchist revolution. Small amounts of cash – food – drink – supplies – shelter – transportation – these little things make protest happen.
We have SEEN the stacks of unmanned protest signs when nobody shows up because the MONEY for some OTHER essential part of the operation DRIED UP – such as when Daddy Trump and King Salman threw the Saudi funders into HOUSE ARREST.
Remember those stacks of signs in DC? I can't find a picture of them now, but they were beautiful.
Anyway, as I watched these sneaky-mean ANTIFA losers mobbing Rich, I realized that they are very, VERY broken people. Not just drugs and mental illness and bad software loaded into their heads by wicked communists – these folks are literally DEMONIC.
I didn't really see it fully until my dream. FIRE was the key.
In my dream, I saw how important FIRE and CIRCLES and SYMBOLS are to them. Their rituals – their beliefs – their thinking – it was shown to me symbolically and without words, or perhaps with the words in the dream meaning far less than the images and metaphors.
It's PRIMITIVE. It's OLD. It dates back to the earliest times.
There was a message in the dream, which was interesting. It was not a message of WORDS – it was symbolic.
We have to "get their altar" – their burning, flaming altar – out of the house. It has to go back to where it's "supposed to be". And if we ALL do it, both them and us, we can do it.
In the dream, the "house" and the "place it's supposed to be" were highly symbolic. I don't want to be too specific about symbolic, morphing, dreamlike aspects, because that part was irrelevant. The part that was important was that the altar was burning too hot and was starting to burn the wooden house. The altar has to be moved to the place it's supposed to be, which is more like a rocky cave with light filtering in, and a floor of what looked like moon dust. There's a circle in the dust, and that was where it was supposed to be.
I'm just telling you the dream. I'm not exactly sure where it goes.
The altar is hard to describe, but it was at times actually made of wood – at other times made of metal. It contained fire, symbols, images, paintings, light, logs – and it was at times pointed at the top with a big base hanging from that top, suspended by chains but not always. It was rather beautiful, but the flames were burning too high and starting to char the house.
And I'll leave it at that.
I don't think it is possible to DEAL with these folks without dealing with the fact that there is some satanic or Luciferian element behind it all. But I'm not an expert on that stuff, so I really don't know what's what.
Just something to think about. I'm not saying "they're all satanic" either. I'm just saying that it's a thread behind them – woven into them – kinda like Alinsky's dedication.
We will have to deal with that. Somehow.
OK – enough for tonight.
---
Have a great weekend! And let's MAGA!
W