How I Made Scientific and God's Peace with the Bryan Ardis Snake Venom Conspiracy Theory of COVID-19 and the Vaccines
---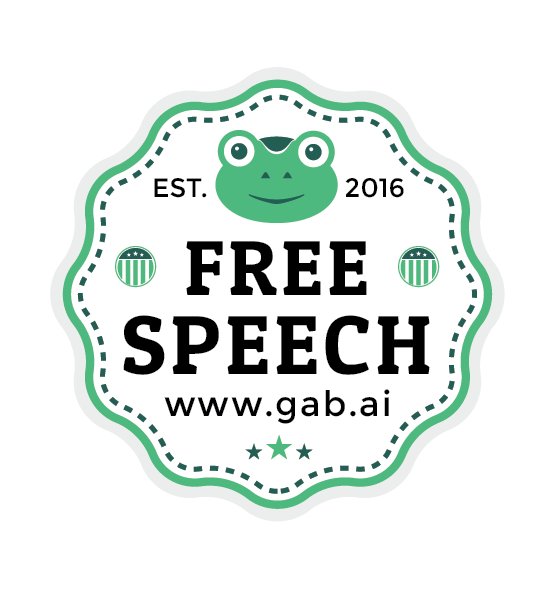 I like Bryan Ardis. I like Stew Peters. I love Stew's show. I love that Stew Peters gives people like Bryan Ardis a forum, when nobody else will. Thanks to Stew Peters, critical messages from Peter McCullough, Robert Malone, Jane Ruby, Karen Kingston, and many others have gotten out to the world. Even earlier messages from Bryan Ardis. In my opinion, Stew's a hero.

However, getting the TRUTH out has a price. Sometimes stuff that's not quite truth rides along with it.
A recent special presentation of the Stew Peters Show called Watch The Water – which is basically an interview of Bryan Ardis by Stew – is an excellent example of paying that price.
I'm not going to review the whole thing. Let me just say that Bryan Ardis makes some great scientific analogies (which many of us professional scientists have made, over the last two years), but then overdoes them by asserting they are LITERAL REALITY.
OY VEY!
Many of us have used protein venoms as a teaching tool about the pathogenicity of the spike protein. I have done MULTIPLE posts talking about the spike protein, and even called it the "snake protein" in quotes.
In fact, the title of the first reference below is pretty much my argument with Bryan Ardis.
= ≠ ≈
Or something like that.
---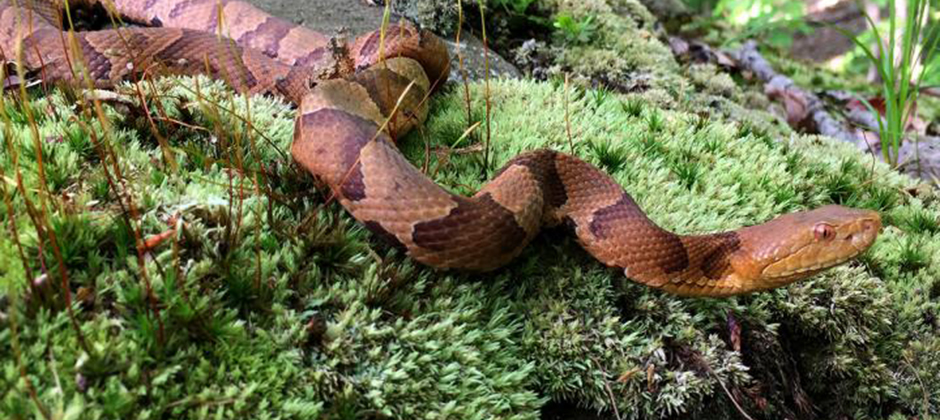 Using Principles of Protein Equivalence and Analogy as Predictive Tools for Coronavirus Understanding Surely you've heard of the BROWN RECLUSE SPIDER. The brown recluse is related to several other recluses, and a couple of other families of spiders, that all have a similar venom – a protein called sphingomyelinase D. This is an enzyme that …
---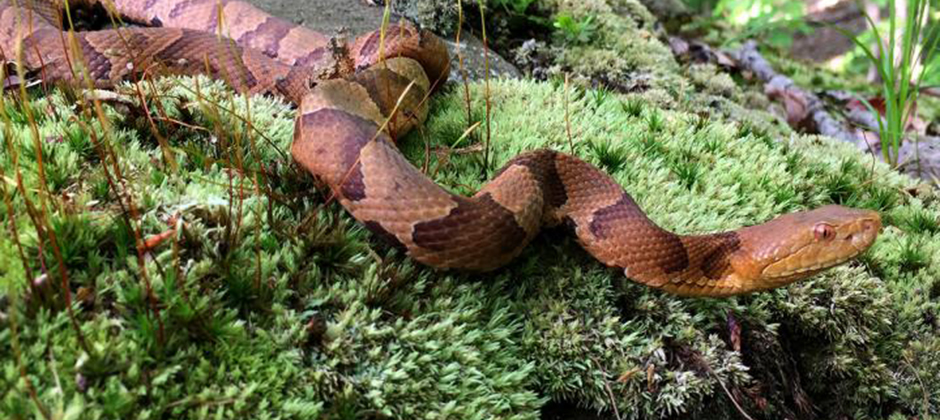 TL;DR – you MUST listen to a short podcast of a scientist revealing the latest research on the spike protein vaccines. The VACCINE ITSELF (not just the spike protein – the mRNA vaccine itself) is persistent and is not only concentrating in ovaries – THE VACCINE ITSELF IS EXCRETED – e.g., in breast milk. Meaning …
---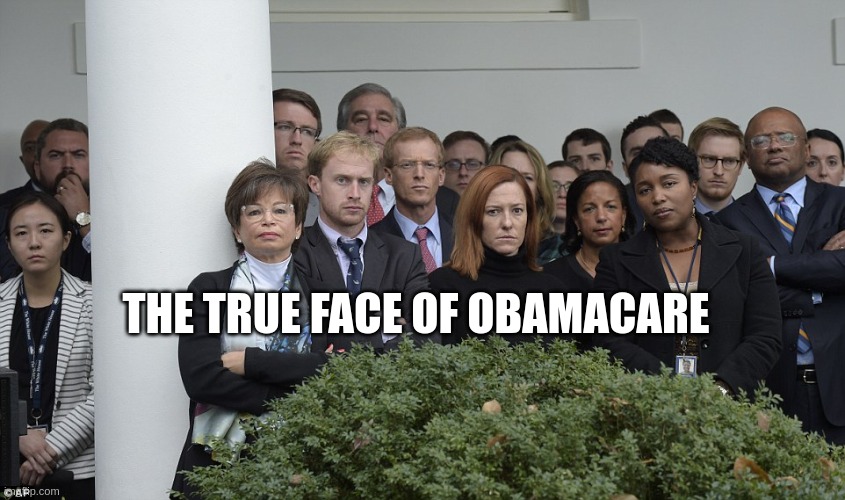 A Beautiful Demonstration of Real Science in Action, and How Political Correctness Prevents Obvious Correlations and Causations From Being Seen by Monetarily Dependent Scientists Being "Sherlock Holmes" is easy, when everybody else in mainstream science has turned into a character from "The Muppets" or "Sesame Street". Except for Dr. Charles Hoffe, plus a bunch of …
---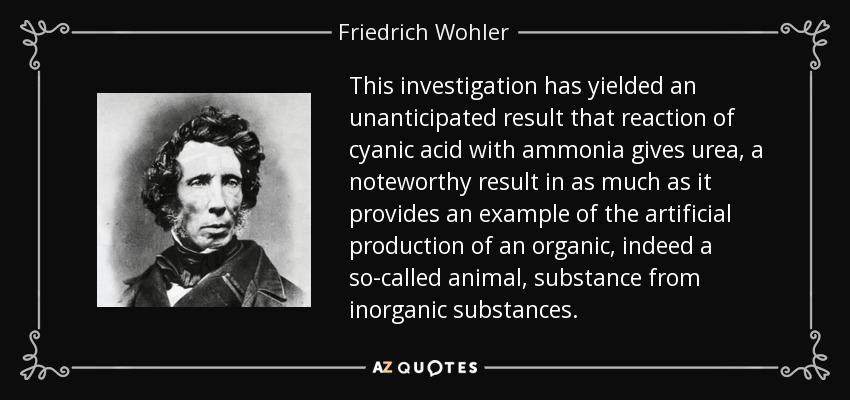 As a young science student in the 1970s, I never would have thought that I would have to correct the American and global media over an issue of late 19th century basic science, but yet, here we are. When basic theories of MATTER and CHEMISTRY proved that "Compound A created by one route has the …
---
However, in science, just like math, there is a difference between ANALOGY and EQUIVALENCE.
So here is an analogy about analogies not being equivalence.
Ardis' mistake would be (somewhat badly) analogous to going from "Helium inhalation makes people talk like Donald Duck, which is so gay," to "Helium inhalation is a Disney plot to turn kids gay."
Yeah, these statements are kinda similar, but they are NOT identical.
Ardis didn't HAVE TO GO all the way to saying "it's not a virus and a spike protein – it's snake venom", and "remdesivir is really snake venom", but he did, and now it's too late.
I highly recommend just watching the video. Yes, it's an hour that you will never get back, but I only ask that you watch it until you either finish it, or turn it off and shake your head.
Here is the link:
LINK: https://rumble.com/v10mnew-live-world-premiere-watch-the-water.html
Here is the video:
We have discussed this video a bit on the site – here are links to comments on prior open threads.
LINK 1: https://www.theqtree.com/2022/04/11/dear-kmag-20220411-joe-biden-didnt-win-%e2%9d%80-open-topic/comment-page-2/#comment-892088
LINK 2: https://www.theqtree.com/2022/04/12/dear-kag-20220412-open-thread/comment-page-1/#comment-892102
I think I've found all the "watch the water" links.
However, I am going to add one more, as a kind of "negative control".
You see, almost anything can be "watch the water" if you look hard enough.
eilert brought in this tweet video, and EllieLA noted that the surfer sails past a large and almost distinct "Q" composed of foam on the water – beginning at exactly 17 seconds.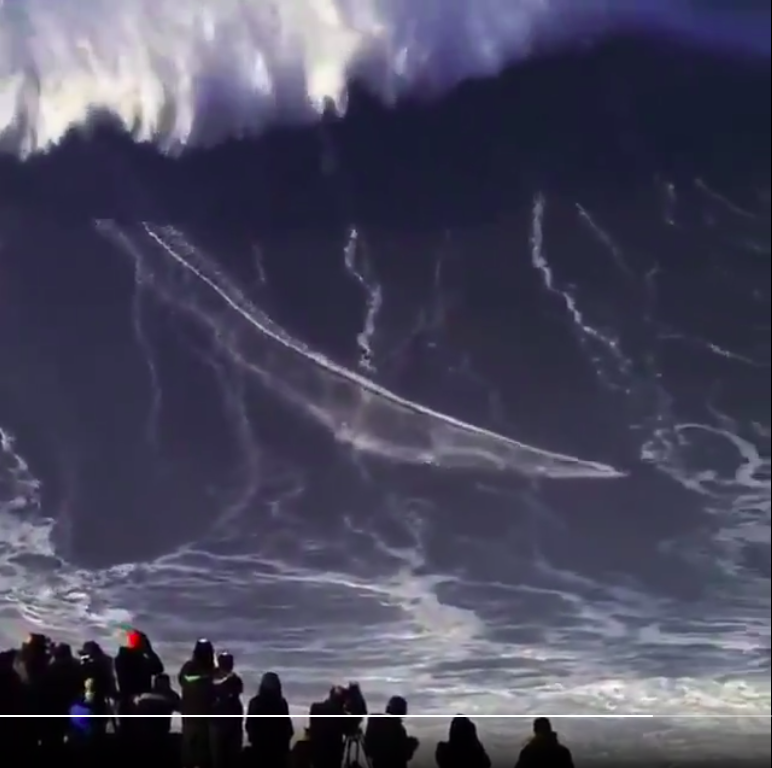 See for yourself!
So – is THAT what "watch the water" – the QAnon phrase – means?
Or does it mean, like the title implies, that they're putting VENOMS in the water supply?
Who KNOWS what it means? There have been literally HUNDREDS of speculations as to what "watch the water" means.
Frankly, at this point, my "care" is on hold.
What I DO care about is anything that we can PROVE, or even just prove to be PROBABLY TRUE.
In the context of the TITLE of the Stew Peters documentary, the use of the phrase "watch the water" is clearly a tie to the QAnon saying, but IMO it will do neither the QAnon people nor the COVID critics any good.
I just shake my head thinking that Ardis is invoking QAnon to "prove" his contention, when it's far more likely that he's helping "snake venom in drinking water" and "QAnon" undergo some kind of mutual annihilation.
In other words, "Thanks for the help we didn't need, and didn't ask for. In fact, if you don't mind, you can have your shit sandwich back – I'm not hungry."
I'm not angry at Ardis – in fact, I'm seriously excited about the possibility of making some excellent lemonade out of the lemons he gave us. And I'm not alone. Here is Jordan Sather's critique of the interview, which he posted on Telegram (h/t GA/FL).
LINK: https://t.me/jordansather/5782
Watched Stew's "Watch the Water" video with Dr. Bryan Ardis. (I find it funny Stew calls Q a deep state op, but names his movie after a common Q-ism, 'watch the water'. Helps with marketing I suppose. Though that's not the point here..)

I think Ardis is onto something, but not the something he thinks he's onto. He makes a variety of jumps to conclusions that I don't think are rooted in sound logic. For instance, "because it's in the TV show, it must be real", "if the CDC says don't do it, then do it", "if the fact checkers debunk it, it must be real", etc.

Also still going on with this "there's no such thing as a virus" line – I don't resonate with this.

I think it's possible that snake genes were used in the production of the COVID virus, along with bat DNA, eye of newt, toe of frog, and whatever the heck else they used for the witches brew. Who the heck knows. Could this explain some of his points with remdesivir, monoclonal antibodies, and fact checkers he brought up? There are other claims he makes that I think are far fatched though.

I definitely don't think they put snake venom in water supplies around the country and that's what caused the "COVID outbreak". A bioengineered virus and faulty PCR tests are reasonable enough explanations.

One point: the mainstream media is going to have a field day with hit pieces on this one, seeing as people are already sharing it all over the place like it's fact. And I think this is only going to add to the confusion when trying to wake normies up about COVID. "Now you think it's snake venom and viruses don't exist you crazy conspiracy theorist??". Only going to make life tougher on ourselves.

I'm not totally sold on this doc and do think there's a possibility of it being a red herring. Don't let your guard down.

My two cents on it.
This is one of the reasons I follow Jordan Sather – he is open-minded yet SO level-headed. I totally agree with what he's saying here.
And while we're at it, here is another TWO-HOUR interview of Ardis by RedPill78.
This interview is VERY interesting, because Ardis talks about Trump's position on vaccines, and various attempts to set up meetings between Trump and various vaccine opponents, including Ardis and Peter McCullough.
His take on Trump and vaccines may shock a lot of MAGA people.
Also note that around 33-36 minutes into the video, Ardis acknowledges many scientists holding MY viewpoint on this – that SARS-CoV-2 is the agent, being a virus with a venom-like spike protein – although he calls this viewpoint "agreeing with him". In other words, his fallback position is – COUGH, COUGH – my position.
*SMIRK*
NOW – let's get to my NEW AND IMPROVED take on all of this.
---
At first, I was thinking that I was going to have to do a lot of "defending" of truth and basic logic here, but really, the truth defends itself. You know damn well "they" are not putting snake venom in the water supply. You know in your gut that remdesivir isn't snake venom.
Whether certain key sequences were put into the spike protein is a question that is exquisitely up for grabs – THAT is a real question. We see HIV-related sequences, we know what those sequences DO, that they are in the right place, that they do what is predicted, and we know that they were patented, etc. Smoking guns.
We ALSO see amino acid sequences related to venomous snakes, but they're the wrong type of venom – mostly neurotoxic – whereas I personally found the 'snake venom" pharmacological linkage closer to hemotoxic venoms. Whatever. Please note that *I* was primarily using protein snake venoms as an ANALOGY to show why the pathogenic and hemotoxic spike protein was a BAD CHOICE as an immunogen. My analogy doesn't require similar sequences, although that would be interesting.
But "they're" not putting venom in the water supply to cause COVID-19. The idea doesn't jibe with the facts on any end of the assertion. I leave that to YOU to work out.
Remdesivir – the horrible bad drug that it is – has no need of being snake venom.
The OUTCOMES are still the same.
Don't let anybody give you remdesivir. Don't take any drugs from a lying company like Pfizer. This is all very simple. I don't NEED snake venom for any of it.
The only reason *I* needed to invoke "snake venom" was to help people understand why the spike protein was so nasty, and clearly responsible for the fact that the COVID vaccines were every bit as bad as the disease – maybe WORSE.
SO – here is where I suddenly laugh at the frogs jumping needlessly in the water to "get away" from me – a person who has no intention of harming them.
For ALL the bitching and blog-posting that I did, trying to get people to learn a little biology and pharmacology about protein toxins, and how SNAKE VENOMS and SPIDER VENOMS demonstrated the plausibility of a toxic spike protein in the vaccines, causing both disease and vaccine injuries, I probably enlightened a few dozen people, TOPS.
But CHECK THIS OUT. Bryan Ardis' stuff now has engagement in the MILLIONS.
Bryan Ardis is dropping a BOMB on the other side, that is MISSING the target, but it is going to wake a LOT of people up – in a way that I had hoped to do, but could not.
The parts of what Ardis is saying that are WRONG are going to get "washed away", so to speak.
But the parts that are right – meaning getting people to think about venoms as very much analogous to the spike protein – that is gonna STICK.
And in my opinion, THAT is GOD'S WORK.
So, is this "How I learned to stop worrying and love the bombshell?"
Maybe so.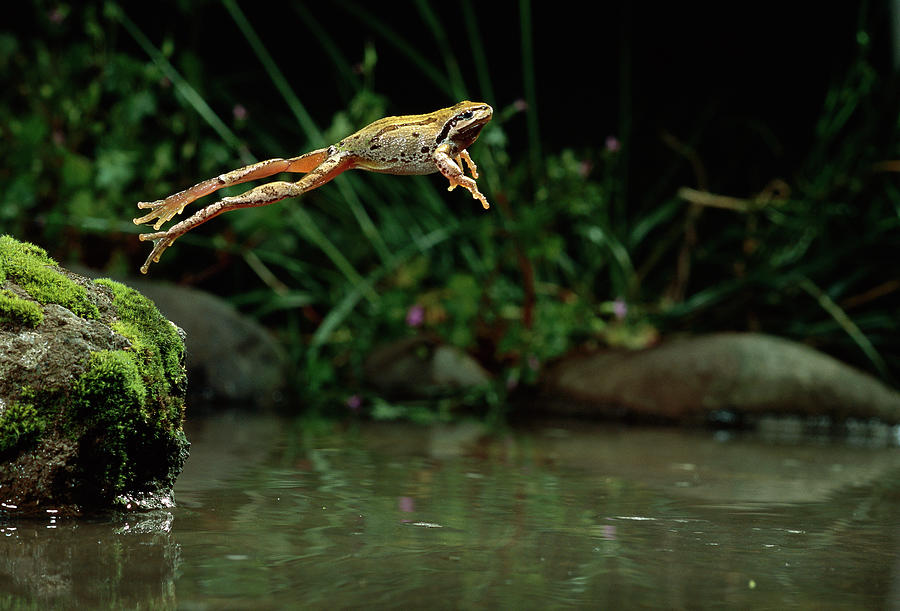 Yup. The frogs jump in stupidly, but they're still God's wonderful creatures, and they do what they do for a reason.
TRUST THAT THERE IS A REASON.
Peace, Y'all.
W
---
8Then the LORD said to Moses, "Make a fiery serpent and mount it on a pole. When anyone who is bitten looks at it, he will live." 9So Moses made a bronze snake and mounted it on a pole. If anyone who was bitten looked at the bronze snake, he would live.
Numbers 21:8-9.

---