This DECLAS DECEMBER [1210] Q'PER TUESDAY open thread is VERY OPEN – a place for everybody to post whatever they feel they would like to tell the White Hats, and the rest of the MAGA / KAG! / KMAG world (KMAG being a bit of both MAGA and KAG!).
---
---
You can say what you want, comment on what other people said, and so on.
Free Speech is practiced here. ENJOY IT. Use it or lose it.
---
However, we have a new policy. Starting 20191110. Keep it SOMEWHAT civil.
We have a new board – actually a new SITE – called The U Tree – where people can take each other to the woodshed without fear of censorship or moderation. NOT HERE.
This board will remain a REFUGE for those who need civility, either some or all of the time.
---
Our rules began with the civility of the Old Treehouse, later to become the Wolverinian Empire, and one might say that we have RESTORED THE OLD REPUBLIC – the early high-interaction model of the Treehouse – except of course that Q discussion is not only allowed but encouraged, and speech is considerably freer in other ways. Please feel free to argue and disagree with the board owner, as nicely as possible.
Please also consider the Important Guidelines, outlined here in the January 1st open thread. Let's not give the odious Internet Censors a reason to shut down this precious haven.
---
SPEAK THE FIVE WORDS BOLDLY TO OUR PRESIDENT!
"I AM PRAYING FOR YOU!"
---
AND WHAT TIME IS IT?
TIME TO….
DRAIN THE SWAMP
Our movement

Is about replacing

A failed

And CORRUPT

Political establishment

With a new government controlled

By you, the American People.

Candidate Donald J. Trump
---
Also remember Wheatie's Rules:
No food fights.
No running with scissors.
If you bring snacks, bring enough for everyone.
---
Remember this?
Report: IG Horowitz Found "Reasonable Grounds" For Criminal Prosecution and Referred to U.S. Attorney John Huber…
Well, guess what….
HERE is the report. RIGHT HERE. https://www.justice.gov/storage/120919-examination.pdf
---
Just look at this CRAP that FBI and DOJ were pulling!
Mollie has an amazing bunch of deeply perceptive tweets that Sidney Powell is retweeting. These two gals are just skunking the coup with each one of them.
And it just goes on forever. There are THOUSANDS of patriots going over the IG report, finding everything wrong with it.
THAT is the power of WE THE PEOPLE and FREE SPEECH.
---
One of the things you will notice in the following discussion is that the Soviet Fake News – acting just like Russia's fake news acted in the 1970s – simply turns everything on its head. Even Horowitz is helping a bit, which is sad, but expected from an Obama appointee. Horowitz held his "Trump-limiting" fire for as long as he could, but at the last possible moment in his ability to protect the plot, he did what he could in the way of DAMAGE CONTROL.
Horowitz didn't lie. What he did was give what I believe is UNREASONABLE benefit of the doubt to Comey and McCabe in assessing their MOTIVE. Why do I say "unreasonable"? Because it's quite clear that the BIAS against Trump was POLITICAL IN NATURE, and that bias was ACTED UPON.
BIAS is not a crime. ACTING UPON IT AGAINST THE LAW IS.
Communists have TRAINED YOU otherwise, using the FAKE NEWS MEDIA.
The political bias against Trump may not have been PARTY politics, and it might not have been standard Conservative-versus-Liberal politics, but it was POLITICS nonetheless. It was all about the PRESIDENTIAL ELECTION.
If you are an investigator, and you can't see the bias in FISAgate, you're either a PISS-POOR investigator, or you are COVERING UP for the bias of the Deep State.
It's like saying that Ted Bundy wasn't motivated by sexual sadism because of some technicality of when *exactly* he murdered his victims, or because he didn't use standard whips of particular dimensions and wear appropriate lady-porn Fifty Shades of Gray sexy suits during the acts.
It's CRAP.
WHO are you kidding, Horowitz? If this wasn't about politics, then WHAT WAS THE MOTIVE?
I'll tell you. It was GLOBALIST versus NATIONALIST politics. The "special hatred" for Donald Trump is that he is completely antithetical to the subtextual political worldview of globalism.
Horowitz is UNREASONABLE in not seeing it and calling it out, even though – very ironically – it MAKES NO DIFFERENCE IN THE CRIMES.
The latter is an important point. The law is the law. Bias means nothing, if we TRULY do not act on it, by OBEYING THE LAW – which is not supposed to be a mind-reader on ACTS. At the end of Obama's tenure, I thought he was a horrid communist spy and insert, but he was also POTUS. His LIFE and his OFFICE deserved our protection with every last fiber of our being as patriotic Americans. PERIOD.
But THAT doesn't matter. Love him or hate him, HOW WE ACT is all that matters to the LAW.
Because we are NOT in CHINA.
We ACT either properly or improperly IN SPITE OF ANY BIAS. This was taught when I was a CHILD. Sadly, the DEMOCRAT SCHOOLS no longer teach this.
TRUMP did not get the RESPECT that he deserved from the system. PERIOD.
I'm not the only person who sees how ridiculous this is.
But there are actually FACTUAL REASONS – not subject to debate – that tell us HOROWITZ was OFF THE MARK on this report.
---
ANYWAY – my take on the IG Report, told in TWEETS, follows.
First of all, you really need to see how HARD the FAKE NEWS MEDIA is pulling to COVER UP.
Remember – this is COMMUNIST DEMORALIZATION.
REMEMBER – Wray is just CITING FACTS here – facts about the report – but the FAKE NEWS is CHOOSING to highlight ONLY those facts.
This is EXACTLY like the SOVIET UNION, for those of us who don't remember it.
DON'T LOOK AWAY.
I strongly suggest that you CUT YOUR CABLE if you have not done so already. You can see plenty of "don't look away" material on the internet without PAYING to produce it.
Look at the BOLSHEVIK FILTH one last time before you CUT THE CABLE.
Check out THIS "Blue Checkist"…. a NEW YORK TIMES Shiece of Pit.
These anti-American pieces of garbage are not our friends. They hate our country – they hate us – and they HATE THE TRUTH.
One more.
They are FAKE NEWS. They will TWIST ANYTHING to give aid and comfort to CRIMINAL SOVIET DEMOCRATS.
Take a cue from even the WEAKEST and most flip-floppy of MAGA.
One of my favorites was NPR being in such a rush to get the propaganda out, that they tweeted a laughable double-negative.
Well what do you know, Fake News. We finally agree about something.
One of the best comments.
But let's "move on".
Overall, this was pretty shocking evidence of LIES and DECEIT by the FBI and DOJ, with evidence of CIA treachery leaking in, yet compared to what the "Pizzagate" crowd wanted to happen – well, not so much of a big bust. Was John "Skippy" Podesta even NAMED in this thing? The treacherous James 8. Corney certainly was.
Yeah, Cankles ain't in jail YET, but what we are seeing now is a lot of SPACE between (A) what we KNOW and which is now PROVEN BY LAW, and (B) what James Comey and his GRIFTER CLUB have been selling us via the FAKE NEWS MEDIA.
Hey – I'm not the only person who is taken aback by the report.
See how different THAT is from what the "Please Let Our Friends Off" FAKE NEWS MEDIA tried to tell us? Trump is right. The FAKE NEWS is not our friend.
So let's take a look at what DID come out, and what is STILL coming out.
---
The TREACHERY of the Comey FBI – PROVEN right here.
OH LOOK. Two of the biggest criminals refused to talk AT ALL.
How bad was it? Even HOROWITZ admitted it was bad – before that final RUG SWEEP.
Brad Parscale put things into perspective very nicely. The criminal Soviet Democrats JUST DON'T CARE. Because they're CRIMINALS.
Don't worry – a CRIMINAL SOVIET DEMOCRAT HOUSE will never investigate CRIMINAL SOVIET DEMOCRATS. I mean – are you kidding?
This is why NIXON was offed so easily. He simply could not comprehend that the Soviets and Chinese had GOTTEN HIM. On American soil. Using TREASONOUS criminal Soviet Democrats.
There is NO WAY that an investigation going the other way – against the CIA that SET UP NIXON – would ever have been allowed. There is no way that EVIDENCE would ever be admitted.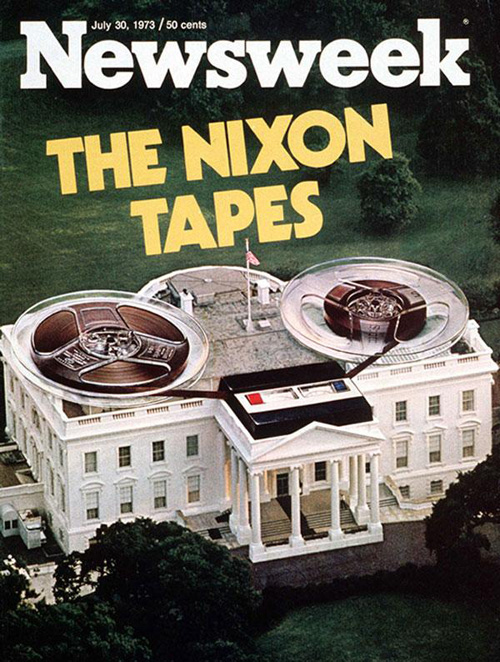 They were FAKE NEWS then. They are FAKE NEWS now. And the CRIMINAL DEMOCRATS were with them every inch of the way.
Cut the cable. Take away their MONEY. That money you pay them every month – TAKE IT AWAY.
But even more importantly, THIS. Take away YOUR BRAIN CYCLES. Take away THEIR subliminal PROPAGANDA. Fake news works CONSTANTLY on your BRAIN to create a FALSE STATE OF REALITY which I call FAKE NORMAL.
CUT IT OUT. Put on the INTERNAL GLASSES that BLOCK FAKE NEWS to non-threatening levels.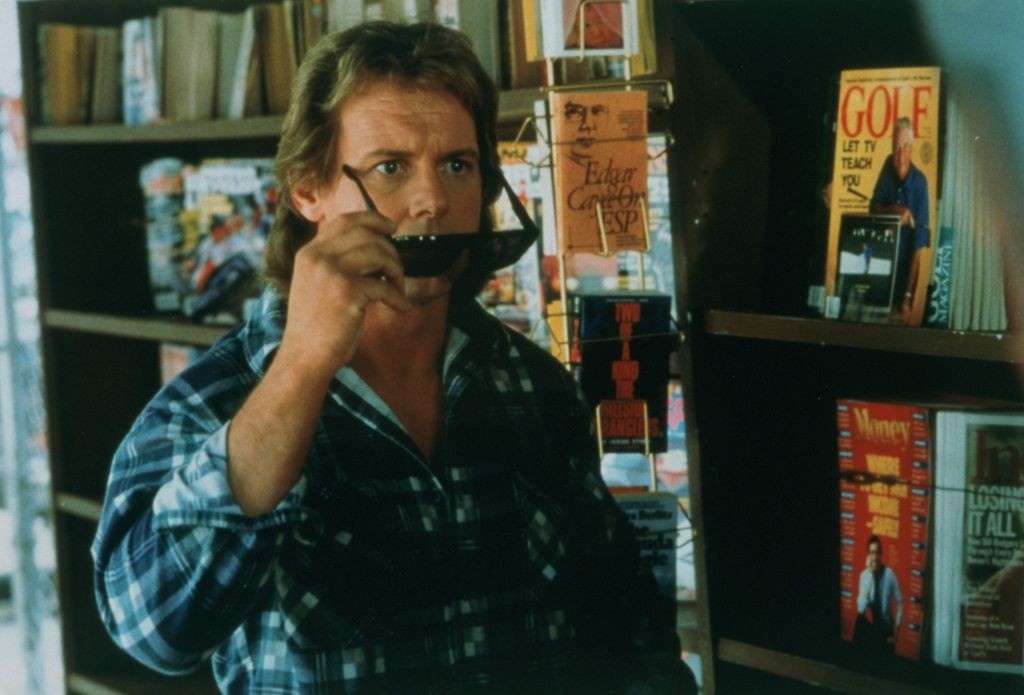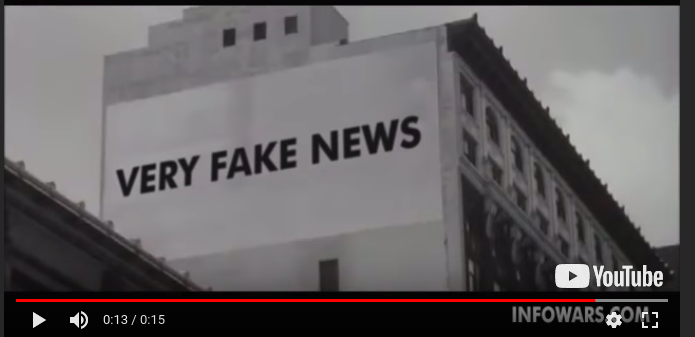 ---
It is going to be a FIGHT and we have to be like Trump and KEEP FIGHTING.
Buckle up, lads and lassies. THIS is the REALITY right here.
I mean, seriously. These DIRTBAGS are gonna be not just proclaiming their innocence, but actually shilling for their own "MUMIA FAN CLUBS" while in PRISON. Get used to it.
Manage your expectations, and you will see that President Trump is RIGHT ON TARGET.
So is it gonna be FIXED SOON? Sure looks that way.
Gonna be blunt, boys and girls. THIS is the difference between a TRUMP SHERIFF and an OBAMA SHERIFF.
Our wonderful new AG, too.
I mean, can you BELIEVE THAT CRAP?
AND notice that all the #Resist SCUM is already MOUTHING OFF about Barr doing the right things.
Check out this WaPo Blue Checkist Bolshevik scum-bucket….
OR THIS P.O.S…..
Yeah, take a hike, COMMIE. This guy is a real piece of TDS work.
But look what's coming….
And things already falling apart for "Curtains" Comey and his well-constructed lies.
You think Trump is gonna be smiling?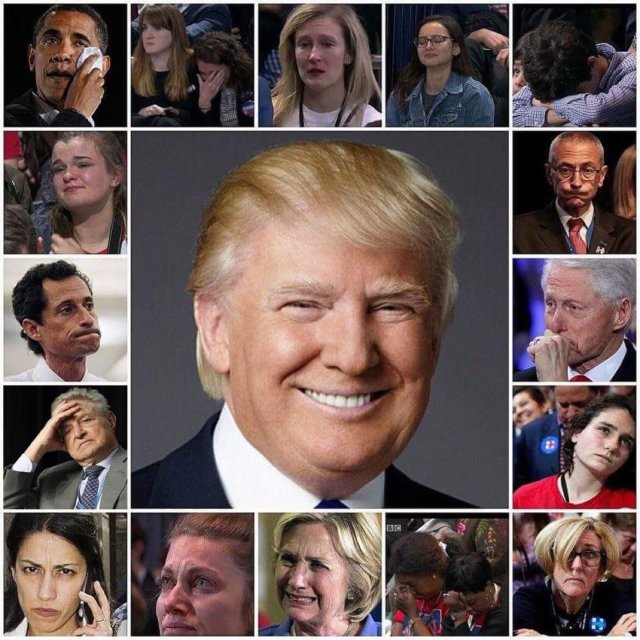 Yeah.
If you've been following along with the Q CARDS, then you know exactly what is coming.
There is a reason that our VSG always looks relaxed.
It's because he knows.
TRUMP'S GOT THIS. And WE are RIGHT BEHIND HIM.
W