Welcome back to Wolf's Pub. Friday at last! I've been hearing that we shouldn't be buying stuff from China. Seems like it has become a conservative mantra lately.
That would be nice, but as a seasoned shopper, I have to tell ya, IT'S DAMNED HARD TRYING TO FIND STUFF NOT MADE IN CHINA.
Walmart is among the worst of the worst. They sold their corporate soul to China years ago, and every single Walmart is stuffed to the brim with CRAP FROM CHINA. Once in awhile Walmart pretends to care about American-made goods and American jobs by featuring some item that is actually Made in America.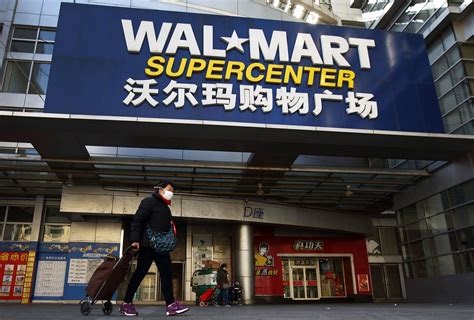 They usually put it on the end cap or the middle of an aisle and that constitutes their virtue-signaling for the average sleepy shopper.
DISGUSTING. Walmart and the other multi-nationals left us for China long ago. They are content to let serfs and slaves produce the goods they provide to American consumers, because they don't want to pay the worthy laborer for his hire.
They will tell you that Americans demand cheap goods and they are simply providing what consumers demand, but I don't see it that way. If American companies paid good wages to produce their goods in America, then Americans could easily afford and purchase goods made here.
In fact, I would say a majority of Americans would happily pay more for goods that they knew were being produced in America, with quality materials and American know-how.
Is any American happy and content that upwards of 80% of our medicines are produced in China?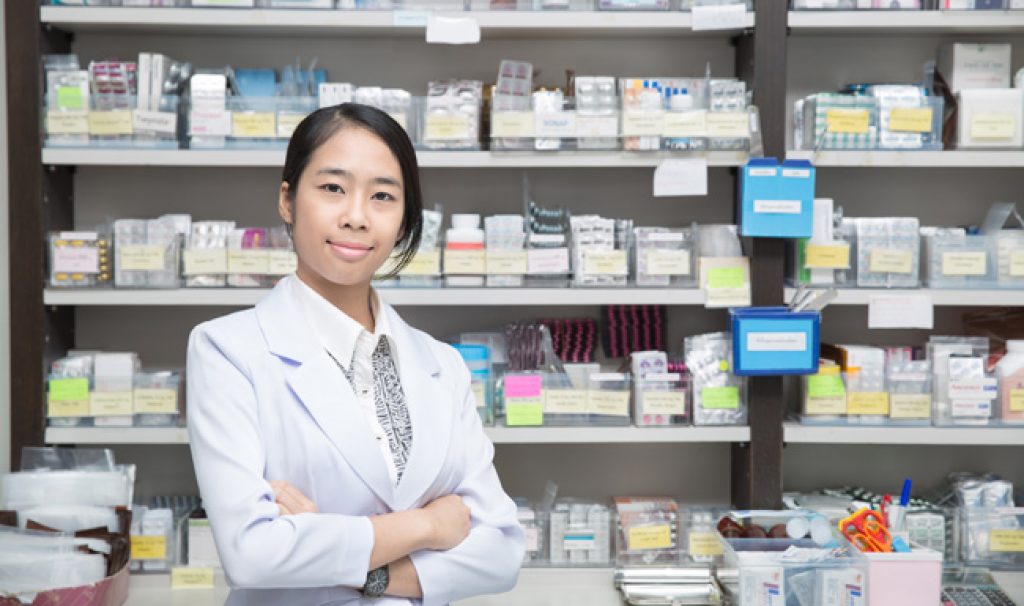 In fact, if you want to purchase something made in America, you have to seek long and hard. Amazon seems reluctant to tell us where many of the products they sell originate.
Well, I'm at this point: From Anywhere But China (FABC)
But we need help to get there. Pressure MUST be put on the companies that locate and do business with China. Something needs to be organized, like rolling boycotts of certain companies. Imagine if a large number of Americans stopped shopping at American Walmarts for two-week periods.
What if we stood outside the Walmart in our town and protested with signs once a month or so? We could educate the public about the slave labor in China and how Walmart couldn't give a rip about the slaves that make the goods we buy, or the jobs they've taken away from us.
What if we all stopped shopping for weeks at a time at Amazon?
I have already stopped buying all my linens from other sources. I buy exclusively from Mike Lindell's My Pillow. He's also got an online presence with goods Made in America by Americans.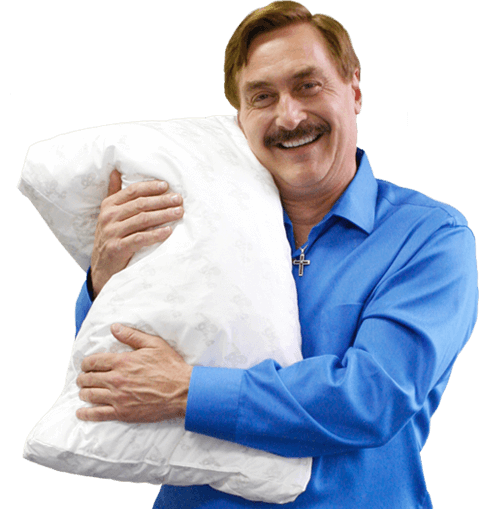 Corey's Digs has another source for American-made goods. And GAB has been promoting a parallel financial economy.
Let's put our money where our mouth is.
Christmas is coming. I think it's time to purchase a boatload of My Pillow towels and linens for my liberal family. I know they will appreciate the quality of the items. 😊
AMERICANS CAN DO!
We've got to be more entrepreneurial. I know that we've all had good ideas for a business. We might know someone who only needs a little crowd-funding to get an American business up and running. Even now, even in this tyrannical takeover.
Let's go the extra mile. Every little thing we can do will add to the effort. Victory is in our sights.
Americans can accomplish anything.
THE COVID RELIGION
It's falling apart. The Covid Commandments change from one day to the next, and even the most devoted adherent is experiencing cognitive dissonance.
That damned mask is understood as a sign of unholy submission to the Covid Religion. The High Priest of Covidism (Fauci) has now deemed masks effective for school children. His Priestess (Walensky) has deemed it the First Commandment to take the Holy Jab.
Yet, Ivermectin and HCQ and the other therapeutics are winning the day. There are enough heretical brave and morally advanced doctors and other medical professionals who kept and keep speaking the truth every day.
Youtube/Google will rue the day they exposed their impotence by trying to shut down the dissemination of truth about vaccinations. We won't even have to destroy you. You have destroyed yourselves.
Big Pharma will have to swallow the medicine of mass correction. Let us endeavor to help them purge themselves of the greed and diabolical evil that infects their body.
They don't own our hearts, our minds, or our bodies.
HOUSE RULES
We don't owe Big Pharma a thing. But around here we owe each other civility and perhaps even the benefit of the doubt. To review the rules go here. They keep us real.
The Utree is useful for cranky moods, and for reconvening when needed. And frankly, we need it for reconvening much more than the cranks.
TIME FOR REFRESHMENT
Today's drink special is the Moscow Mule. Ah yes, that iconic cocktail that purported to begin with a copper mug from Moscow, a man trying to sell his ginger beer, and the owner of the Cock and Bull bar in Los Angeles.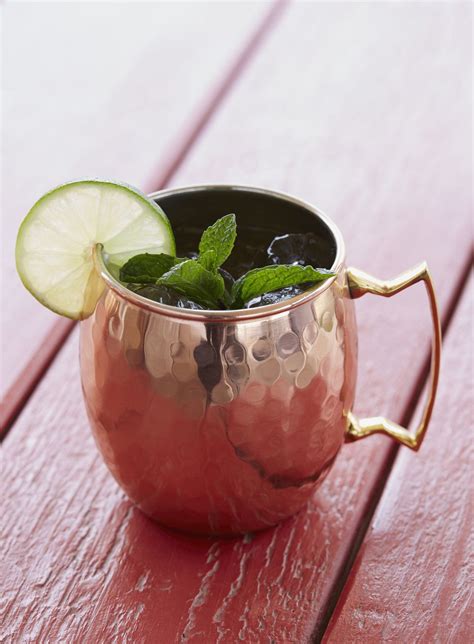 As is common with alcoholic cocktails, its history is shrouded in mystery. Read here for three theories of the Mule's genesis. I prefer the first, which actually includes a Moscow connection.
From this article:
"The Moscow Mule origin has been questioned time and time again. One theory speaks of a woman named Sophie Berezinski, a Russian-born woman attempting to immigrate to the United States in 1941. You see, Sophie was moving continents with little to no possessions to her name other than 2,000 pure copper mugs.
Sophie's father was apparently the owner and operator of the Moscow Copper Co. in Russia. Sophie had the bright idea of copper-made mugs, and designed the original version herself. Her father saw to it that Sophie's design was stamped out in the factory, and 2,000 copies of her mug were made. 
At this time, America was seen as the land of opportunity. Selling 2,000 copper mugs in Russia was not something that Sophie or her father were capable of doing. They decided that Sophie and her husband would travel to the USA with the 2,000 mugs, and would do whatever they could to see to it they were sold. 
The land of opportunity proved less than fruitful, and, after a few months of sitting on the thousands of mugs, Sophie's husband became ready to throw in the towel. He gave Sophie the ultimatum of either finding a buyer for the mugs, or throwing them out once and for all. 
Not ready to abandon her goal, Sophie set out on foot and began walking door to door through Los Angeles. She approached every bar, lounge and restaurant she could find, in hopes she could convince an establishment owner to invest in some or all of the copper mugs. 
It was on this day that Sophie wandered hopefully into the Cock 'n' Bull; a pub in Ocean Park, close to Santa Monica and Venice Beach…"
Here's a lovely site that is actually dedicated to the Moscow Mule, a cocktail originally made with Smirnoff vodka, ginger beer, lime juice and a copper mug.
Here's a fun video about the Moscow Mule, and the bartender is already a bit toasty:
I had a taste of a Moscow Mule last night. Sweet, tart, refreshing. No wonder it has stood the test of time. A toast to Sophie from Moscow and her copper mugs!
ODDS AND ENDS
The Audits are all important, even though Covid sucks all the air out of the room. Denninger lays it out very succinctly here. It's very short. A must read. Where do we go from here? Keep up with Seth Keshel and The Professor's Record for good updates and inspiration. These warriors will never give up and neither shall we.
The "Three Warfares" doctrine from the CCP seems an awful lot like Lawfare.
If you want a good laugh, do watch this Jewish fairytale, An American Pickle. It's streaming on HBO. Just a great comedy, with plenty of social commentary. Not a fan of Seth Rogan, but he does himself proud in this film. Lost count of how many times I laughed out loud. It's about family and honoring family.